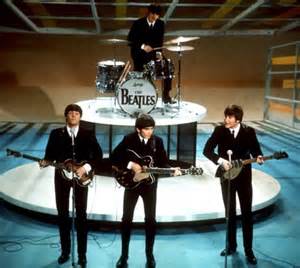 Top Ten Charts 1968
The top ten charts 1968 provides for avid fans of music charts a complete listing of the ten most popular songs for 1968, week by week. You will be able to track and follow the rankings of your favorite songs on how well they charted in the top ten.
The following is a brief time capsule of the year 1968:
In the world, Russian and Warsaw Pact forces move into Czechoslovakia to crush a liberal government. The U.S. spy ship Puebio is seized by North Korea. The Tet offensive commences and shatters hopes of a quick end to the war.
In the nation, Dr. Martin Luther King is assassinated in Memphis. Robert Kennedy is fatally shot in Los Angeles after winning the California Democratic presidential primary. Lyndon Johnson does not seek re-election.
In entertainment, the motion picture rating system debuts with G, PG, R and X. The rock musical Hair opens on Broadway.
In sports, the Green Bay Packers defeat the Oakland Raiders 33-14 to win Super Bowl II. The Detroit Tigers win the World Series over the St. Louis Cardinals 4 games to 3.
In science, the successful flight of Apollo 8 makes Commander Frank Borman, Command Module Pilot James Lovell, and Lunar Module Pilot William Anders the first people to orbit the moon.
In television, the top three shows are: Rowan & Man's Laugh-In, Gomer Pyle, UMC, and Bonanza.
The resource used to compile the chart data was "Billboard Hot 100 Charts – The Sixties" by Joel Whitburn.
Each set of top ten charts will include the date of the chart, the prior week's ranking, the current ranking, title, artist, number of weeks song in top ten, and the number of weeks song was at #1.
The Charts
December 7, 1968
Jan. 6, 1968
LAST
THIS
WEEK
WEEK
TITLE
ARTIST
T10
#1
1
1
Hello Goodbye
Beatles
5
2
3
2
Daydream Believer
The Monkees
7
4
6
3
Judy In Disguise
John Fred & His Playboy Band
2
2
4
I Heard It Through The Grapevine
Gladys Knight & The Pips
6
5
5
Woman, Woman
Union Gap
3
4
6
I Second That Emotion
Smokey Robinson & The Miracles
5
7
7
Chain Of Fools
Aretha Franklin
2
8
8
Bend Me, Shape me
American Breed
2
9
9
Boogaloo Down Broadway
Fantastic Johnny
4
10
10
Skinny Legs And All
Joe Tex
2
Jan. 13, 1968
LAST
THIS
WEEK
WEEK
TITLE
ARTIST
T10
#1
1
1
Hello Goodbye
Beatles
6
3
3
2
Judy In Disguise
John Fred & His Playboy Band
3
2
3
Daydream Believer
The Monkees
8
4
5
4
Woman, Woman
Union Gap
4
4
5
I Heard It Through The Grapevine
Gladys Knight & The Pips
7
7
6
Chain Of Fools
Aretha Franklin
3
8
7
Bend Me, Shape me
American Breed
3
6
8
I Second That Emotion
Smokey Robinson & The Miracles
6
12
9
Green Tambourine
Lemon Pippers
1
10
10
Skinny Legs And All
Joe Tex
3
Jan. 20, 1968
LAST
THIS
WEEK
WEEK
TITLE
ARTIST
T10
#1
2
1
Judy In Disguise
John Fred & His Playboy Band
4
1
6
2
Chain Of Fools
Aretha Franklin
4
1
3
Hello Goodbye
Beatles
7
3
4
4
Woman, Woman
Union Gap
5
9
5
Green Tambourine
Lemon Pippers
2
3
6
Daydream Believer
The Monkees
9
4
7
7
Bend Me, Shape me
American Breed
4
8
8
I Second That Emotion
Smokey Robinson & The Miracles
7
5
9
I Heard It Through The Grapevine
Gladys Knight & The Pips
8
13
10
If I Could Build My Whole World Around You
Marvin Gaye & Tammi Terrell
1
Jan. 27, 1968
LAST
THIS
WEEK
WEEK
TITLE
ARTIST
T10
#1
1
1
Judy In Disguise
John Fred & His Playboy Band
5
2
2
2
Chain Of Fools
Aretha Franklin
5
5
3
Green Tambourine
Lemon Pippers
3
4
4
Woman, Woman
Union Gap
6
7
5
Bend Me, Shape me
American Breed
5
3
6
Hello Goodbye
Beatles
8
3
16
7
Spooky
Classics IV
1
6
8
Daydream Believer
The Monkees
10
4
9
9
I Heard It Through The Grapevine
Gladys Knight & The Pips
9
10
10
If I Could Build My Whole World Around You
Marvin Gaye & Tammi Terrell
2
Feb. 3, 1968
LAST
THIS
WEEK
WEEK
TITLE
ARTIST
T10
#1
3
1
Green Tambourine
Lemon Pippers
4
1
1
2
Judy In Disguise
John Fred & His Playboy Band
6
2
2
3
Chain Of Fools
Aretha Franklin
6
7
4
Spooky
Classics IV
2
5
5
Bend Me, Shape me
American Breed
6
4
6
Woman, Woman
Union Gap
7
18
7
Love Is Blue (I)
Paul Mauriat
1
12
8
Nobody But Me
Human Beinz
1
17
9
Going Out Of My Head / Can't Take My Eyes Off You
Letterman
1
15
10
I Wish It Would Rain
The Temptations
1
Feb. 10, 1968
LAST
THIS
WEEK
WEEK
TITLE
ARTIST
T10
#1
7
1
Love Is Blue (I)
Paul Mauriat
2
1
1
2
Green Tambourine
Lemon Pippers
5
1
4
3
Spooky
Classics IV
3
2
4
Judy In Disguise
John Fred & His Playboy Band
7
2
3
5
Chain Of Fools
Aretha Franklin
7
10
6
I Wish It Would Rain
The Temptations
2
9
7
Going Out Of My Head / Can't Take My Eyes Off You
Letterman
2
8
8
Nobody But Me
Human Beinz
2
6
9
Woman, Woman
Union Gap
8
5
10
Bend Me, Shape me
American Breed
7
Feb. 17, 1968
LAST
THIS
WEEK
WEEK
TITLE
ARTIST
T10
#1
1
1
Love Is Blue (I)
Paul Mauriat
3
2
2
2
Green Tambourine
Lemon Pippers
6
1
3
3
Spooky
Classics IV
4
6
4
I Wish It Would Rain
The Temptations
3
15
5
The Valley Of The Dolls
Dionne Warwick
1
28
6
(Sittin' On) The Dock Of The Bay
Ottis Redding
1
7
7
Going Out Of My Head / Can't Take My Eyes Off You
Letterman
3
8
8
Nobody But Me
Human Beinz
3
4
9
Judy In Disguise
John Fred & His Playboy Band
8
2
13
10
I Wonder What She's Doing Tonite
Tommy Boyce & Bobby Hart
1
Feb. 24, 1968
LAST
THIS
WEEK
WEEK
TITLE
ARTIST
T10
#1
1
1
Love Is Blue (I)
Paul Mauriat
4
3
5
2
The Valley Of The Dolls
Dionne Warwick
2
3
3
Spooky
Classics IV
5
4
4
I Wish It Would Rain
The Temptations
4
6
5
(Sittin' On) The Dock Of The Bay
Ottis Redding
2
17
6
Simon Says
1910 Fruitgum Co.
1
2
7
Green Tambourine
Lemon Pippers
7
1
10
8
I Wonder What She's Doing Tonite
Tommy Boyce & Bobby Hart
2
7
9
Going Out Of My Head / Can't Take My Eyes Off You
Letterman
4
8
10
Nobody But Me
Human Beinz
4
MARCH 2, 1968
LAST
THIS
WEEK
WEEK
TITLE
ARTIST
T10
#1
1
1
Love Is Blue (I)
Paul Mauriat
5
4
2
2
The Valley Of The Dolls
Dionne Warwick
3
5
3
(Sittin' On) The Dock Of The Bay
Ottis Redding
3
4
4
I Wish It Would Rain
The Temptations
5
6
5
Simon Says
1910 Fruitgum Co.
2
3
6
Spooky
Classics IV
6
21
7
Just Dropped In
First Edition
1
8
8
I Wonder What She's Doing Tonite
Tommy Boyce & Bobby Hart
3
12
9
Bottle Of Wine
Fireballs
1
15
10
Everything That Touches You
Association
1
MARCH 9, 1968
LAST
THIS
WEEK
WEEK
TITLE
ARTIST
T10
#1
1
1
Love Is Blue (I)
Paul Mauriat
6
5
2
2
The Valley Of The Dolls
Dionne Warwick
4
3
3
(Sittin' On) The Dock Of The Bay
Ottis Redding
4
5
4
Simon Says
1910 Fruitgum Co.
3
4
5
I Wish It Would Rain
The Temptations
6
7
6
Just Dropped In
First Edition
2
6
7
Spooky
Classics IV
7
8
8
I Wonder What She's Doing Tonite
Tommy Boyce & Bobby Hart
4
19
9
La-La Means I Love You
Delfonics
1
10
10
Everything That Touches You
Association
2
MARCH 16, 1968
LAST
THIS
WEEK
WEEK
TITLE
ARTIST
T10
#1
3
1
(Sittin' On) The Dock Of The Bay
Ottis Redding
5
1
2
2
The Valley Of The Dolls
Dionne Warwick
5
1
3
Love Is Blue (I)
Paul Mauriat
7
5
4
4
Simon Says
1910 Fruitgum Co.
4
6
5
Just Dropped In
First Edition
3
5
6
I Wish It Would Rain
The Temptations
7
9
7
La-La Means I Love You
Delfonics
2
24
8
Valleri
The Monkees
1
17
9
Since You've Been Gone
Aretha Franklin
1
11
10
I Thank You
Sam & Dave
1
MARCH 23, 1968
LAST
THIS
WEEK
WEEK
TITLE
ARTIST
T10
#1
1
1
(Sittin' On) The Dock Of The Bay
Ottis Redding
6
2
3
2
Love Is Blue (I)
Paul Mauriat
8
5
2
3
The Valley Of The Dolls
Dionne Warwick
6
4
4
Simon Says
1910 Fruitgum Co.
5
5
5
Just Dropped In
First Edition
4
7
6
La-La Means I Love You
Delfonics
3
8
7
Valleri
The Monkees
2
9
8
Since You've Been Gone
Aretha Franklin
2
10
9
I Thank You
Sam & Dave
2
17
10
The Ballad Of Bonnie And Clyde
Georgie Fame
1
MARCH 30, 1968
LAST
THIS
WEEK
WEEK
TITLE
ARTIST
T10
#1
1
1
(Sittin' On) The Dock Of The Bay
Ottis Redding
7
3
2
2
Love Is Blue (I)
Paul Mauriat
9
5
7
3
Valleri
The Monkees
3
4
4
Simon Says
1910 Fruitgum Co.
6
8
5
Since You've Been Gone
Aretha Franklin
3
6
6
La-La Means I Love You
Delfonics
4
12
7
Young Girl
Gary Puckett & The Union Gap
1
10
8
The Ballad Of Bonnie And Clyde
Georgie Fame
2
23
9
Lady Madonna
Beatles
1
3
10
The Valley Of The Dolls
Dionne Warwick
7
APRIL 6, 1968
LAST
THIS
WEEK
WEEK
TITLE
ARTIST
T10
#1
1
1
(Sittin' On) The Dock Of The Bay
Ottis Redding
8
4
7
2
Young Girl
Gary Puckett & The Union Gap
2
3
3
Valleri
The Monkees
4
6
4
La-La Means I Love You
Delfonics
5
5
5
Since You've Been Gone
Aretha Franklin
4
15
6
Cry Like A Baby
Box Tops
1
9
7
Lady Madonna
Beatles
2
8
8
The Ballad Of Bonnie And Clyde
Georgie Fame
3
2
9
Love Is Blue (I)
Paul Mauriat
10
5
23
10
Honey
Bobby Goldsboro
1
APRIL 13, 1968
LAST
THIS
WEEK
WEEK
TITLE
ARTIST
T10
#1
10
1
Honey
Bobby Goldsboro
2
1
2
2
Young Girl
Gary Puckett & The Union Gap
3
1
3
(Sittin' On) The Dock Of The Bay
Ottis Redding
9
4
6
4
Cry Like A Baby
Box Tops
2
5
5
Since You've Been Gone
Aretha Franklin
5
7
6
Lady Madonna
Beatles
3
8
7
The Ballad Of Bonnie And Clyde
Georgie Fame
4
4
8
La-La Means I Love You
Delfonics
6
3
9
Valleri
The Monkees
5
11
10
The Mighty Quinn
Manfred Mann
1
APRIL 20, 1968
LAST
THIS
WEEK
WEEK
TITLE
ARTIST
T10
#1
1
1
Honey
Bobby Goldsboro
3
2
2
2
Young Girl
Gary Puckett & The Union Gap
4
4
3
Cry Like A Baby
Box Tops
3
6
4
Lady Madonna
Beatles
4
5
5
Since You've Been Gone
Aretha Franklin
6
3
6
(Sittin' On) The Dock Of The Bay
Ottis Redding
10
4
7
7
The Ballad Of Bonnie And Clyde
Georgie Fame
5
14
8
Dance To The Music
Sly & The Family Stone
1
11
9
I Got The Feelin'
James Brown
1
10
10
The Mighty Quinn
Manfred Mann
2
APRIL 27, 1968
LAST
THIS
WEEK
WEEK
TITLE
ARTIST
T10
#1
1
1
Honey
Bobby Goldsboro
4
3
3
2
Cry Like A Baby
Box Tops
4
2
3
Young Girl
Gary Puckett & The Union Gap
5
4
4
Lady Madonna
Beatles
5
5
5
Since You've Been Gone
Aretha Franklin
7
9
6
I Got The Feelin'
James Brown
2
6
7
(Sittin' On) The Dock Of The Bay
Ottis Redding
11
4
8
8
Dance To The Music
Sly & The Family Stone
2
25
9
Tighten Up
Archie Bell & The Drells
1
7
10
The Ballad Of Bonnie And Clyde
Georgie Fame
6
MAY 4, 1968
LAST
THIS
WEEK
WEEK
TITLE
ARTIST
T10
#1
1
1
Honey
Bobby Goldsboro
5
4
2
2
Cry Like A Baby
Box Tops
5
3
3
Young Girl
Gary Puckett & The Union Gap
6
4
4
Lady Madonna
Beatles
6
9
5
Tighten Up
Archie Bell & The Drells
2
6
6
I Got The Feelin'
James Brown
3
13
7
Cowboys To Girls
Intruders
1
14
8
The Good, The Bad, The Ugly (I)
Hugo Montenegro
1
19
9
Beautiful Morning
Rascals
1
12
10
The Unicorn
Irish Rovers
1
MAY 11, 1968
LAST
THIS
WEEK
WEEK
TITLE
ARTIST
T10
#1
1
1
Honey
Bobby Goldsboro
6
5
5
2
Tighten Up
Archie Bell & The Drells
3
3
3
Young Girl
Gary Puckett & The Union Gap
7
8
4
The Good, The Bad, The Ugly (I)
Hugo Montenegro
2
2
5
Cry Like A Baby
Box Tops
6
9
6
Beautiful Morning
Rascals
2
7
7
Cowboys To Girls
Intruders
2
10
8
The Unicorn
Irish Rovers
2
32
9
Mrs. Robinson
Simon & Garfunkel
1
4
10
Lady Madonna
Beatles
7
MAY 18, 1968
LAST
THIS
WEEK
WEEK
TITLE
ARTIST
T10
#1
2
1
Tighten Up
Archie Bell & The Drells
4
1
9
2
Mrs. Robinson
Simon & Garfunkel
2
1
3
Honey
Bobby Goldsboro
7
5
4
4
The Good, The Bad, The Ugly (I)
Hugo Montenegro
3
6
5
Beautiful Morning
Rascals
3
7
6
Cowboys To Girls
Intruders
3
11
7
Love Is All Around
Troggs
1
8
8
The Unicorn
Irish Rovers
3
3
9
Young Girl
Gary Puckett & The Union Gap
8
19
10
Do You Know The Way To San Jose?
Dionne Warwick
1
MAY 25, 1968
LAST
THIS
WEEK
WEEK
TITLE
ARTIST
T10
#1
1
1
Tighten Up
Archie Bell & The Drells
5
2
2
2
Mrs. Robinson
Simon & Garfunkel
3
5
3
Beautiful Morning
Rascals
4
4
4
The Good, The Bad, The Ugly (I)
Hugo Montenegro
4
3
5
Honey
Bobby Goldsboro
8
5
6
6
Cowboys To Girls
Intruders
4
8
7
The Unicorn
Irish Rovers
4
14
8
Ain't Nothing Like The Real Thing
Marvin Gaye & Tammi Terrell
1
11
9
Shoo-Be-Ddo-Be-Doo-Da-Day
Stevie Wonder
1
10
10
Do You Know The Way To San Jose?
Dionne Warwick
2
JUNE 1, 1968
LAST
THIS
WEEK
WEEK
TITLE
ARTIST
T10
#1
2
1
Mrs. Robinson
Simon & Garfunkel
4
1
4
2
The Good, The Bad, The Ugly (I)
Hugo Montenegro
5
3
3
Beautiful Morning
Rascals
5
1
4
Tighten Up
Archie Bell & The Drells
6
2
5
5
Honey
Bobby Goldsboro
9
5
24
6
Yummy, Yummy, Yummy
Ohio Express
1
12
7
Mony Mony
Tommy James & The Shondells
1
8
8
Ain't Nothing Like The Real Thing
Marvin Gaye & Tammi Terrell
2
6
9
Cowboys To Girls
Intruders
5
10
10
Do You Know The Way To San Jose?
Dionne Warwick
3
JUNE 8, 1968
LAST
THIS
WEEK
WEEK
TITLE
ARTIST
T10
#1
1
1
Mrs. Robinson
Simon & Garfunkel
5
2
4
2
Tighten Up
Archie Bell & The Drells
7
2
11
3
This Guy's In Love With You
Herb Alpert
1
2
4
The Good, The Bad, The Ugly (I)
Hugo Montenegro
6
7
5
Mony Mony
Tommy James & The Shondells
2
6
6
Yummy, Yummy, Yummy
Ohio Express
2
12
7
MacArthur Park
Richard Harris
1
3
8
Beautiful Morning
Rascals
6
13
9
Think
Aretha Franklin
1
5
10
Honey
Bobby Goldsboro
10
5
JUNE 15, 1968
LAST
THIS
WEEK
WEEK
TITLE
ARTIST
T10
#1
1
1
Mrs. Robinson
Simon & Garfunkel
6
3
3
2
This Guy's In Love With You
Herb Alpert
2
5
3
Mony Mony
Tommy James & The Shondells
3
6
4
Yummy, Yummy, Yummy
Ohio Express
3
7
5
MacArthur Park
Richard Harris
2
2
6
Tighten Up
Archie Bell & The Drells
8
2
9
7
Think
Aretha Franklin
2
8
8
Beautiful Morning
Rascals
7
4
9
The Good, The Bad, The Ugly (I)
Hugo Montenegro
7
13
10
The Look Of Love
Sergilo Mendes & Brasil 66
1
JUNE 22, 1968
LAST
THIS
WEEK
WEEK
TITLE
ARTIST
T10
#1
2
1
This Guy's In Love With You
Herb Alpert
3
1
5
2
MacArthur Park
Richard Harris
3
1
3
Mrs. Robinson
Simon & Garfunkel
7
3
4
4
Yummy, Yummy, Yummy
Ohio Express
4
10
5
The Look Of Love
Sergilo Mendes & Brasil 66
2
3
6
Mony Mony
Tommy James & The Shondells
4
7
7
Think
Aretha Franklin
3
14
8
Angel Of The Morning
Merrliee Rush & The Turnabouts
1
6
9
Tighten Up
Archie Bell & The Drells
9
2
22
10
Reach Out Of The Darkness
Friend And Lover
1
JUNE 29, 1968
LAST
THIS
WEEK
WEEK
TITLE
ARTIST
T10
#1
1
1
This Guy's In Love With You
Herb Alpert
4
15
2
The Horse (I)
Cliff Nobels & Co.
1
2
3
MacArthur Park
Richard Harris
4
4
4
Yummy, Yummy, Yummy
Ohio Express
5
5
5
The Look Of Love
Sergilo Mendes & Brasil 66
3
6
6
Mony Mony
Tommy James & The Shondells
5
8
7
Angel Of The Morning
Merrliee Rush & The Turnabouts
2
7
8
Think
Aretha Franklin
4
11
9
Here Comes The Judge
Shorty Long
1
10
10
Reach Out Of The Darkness
Friend And Lover
2
JULY 6, 1968
LAST
THIS
WEEK
WEEK
TITLE
ARTIST
T10
#1
1
1
This Guy's In Love With You
Herb Alpert
5
3
2
2
The Horse (I)
Cliff Nobels & Co.
2
11
3
Jumpin' Jack Flash
Rolling Stones
1
5
4
The Look Of Love
Sergilo Mendes & Brasil 66
4
13
5
Grazing In The Grass (I)
Hugh Masekela
1
15
6
Lady Willpower
Gary Puckett & The Union Gap
1
7
7
Angel Of The Morning
Merrliee Rush & The Turnabouts
3
9
8
Here Comes The Judge
Shorty Long
2
3
9
MacArthur Park
Richard Harris
5
10
10
Reach Out Of The Darkness
Friend And Lover
3
JULY 13, 1968
LAST
THIS
WEEK
WEEK
TITLE
ARTIST
T10
#1
1
1
This Guy's In Love With You
Herb Alpert
6
4
2
2
The Horse (I)
Cliff Nobels & Co.
3
3
3
Jumpin' Jack Flash
Rolling Stones
2
6
4
Lady Willpower
Gary Puckett & The Union Gap
2
5
5
Grazing In The Grass (I)
Hugh Masekela
2
4
6
The Look Of Love
Sergilo Mendes & Brasil 66
5
7
7
Angel Of The Morning
Merrliee Rush & The Turnabouts
4
17
8
Stoned Soul Picnic
5th Dimension
1
8
9
Here Comes The Judge
Shorty Long
3
15
10
Indian Lake
Cowsills
1
JULY 20, 1968
LAST
THIS
WEEK
WEEK
TITLE
ARTIST
T10
#1
5
1
Grazing In The Grass (I)
Hugh Masekela
3
1
4
2
Lady Willpower
Gary Puckett & The Union Gap
3
3
3
Jumpin' Jack Flash
Rolling Stones
3
1
4
This Guy's In Love With You
Herb Alpert
7
4
2
5
The Horse (I)
Cliff Nobels & Co.
4
8
6
Stoned Soul Picnic
5th Dimension
2
12
7
Hurdy Gurdy Man
Donovan
1
29
8
Classical Gass (I)
Mason Williams
1
22
9
Hello, I Love You
Doors
1
10
10
Indian Lake
Cowsills
2
JULY 27, 1968
LAST
THIS
WEEK
WEEK
TITLE
ARTIST
T10
#1
1
1
Grazing In The Grass (I)
Hugh Masekela
4
2
2
2
Lady Willpower
Gary Puckett & The Union Gap
4
6
3
Stoned Soul Picnic
5th Dimension
3
3
4
Jumpin' Jack Flash
Rolling Stones
4
5
5
The Horse (I)
Cliff Nobels & Co.
5
7
6
Hurdy Gurdy Man
Donovan
2
4
7
This Guy's In Love With You
Herb Alpert
8
4
8
8
Classical Gass (I)
Mason Williams
2
9
9
Hello, I Love You
Doors
2
10
10
Indian Lake
Cowsills
3
AUGUST 3, 1968
LAST
THIS
WEEK
WEEK
TITLE
ARTIST
T10
#1
9
1
Hello, I Love You
Doors
3
1
8
2
Classical Gass (I)
Mason Williams
3
3
3
Stoned Soul Picnic
5th Dimension
4
1
4
Grazing In The Grass (I)
Hugh Masekela
5
2
6
5
Hurdy Gurdy Man
Donovan
3
4
6
Jumpin' Jack Flash
Rolling Stones
5
2
7
Lady Willpower
Gary Puckett & The Union Gap
5
5
8
The Horse (I)
Cliff Nobels & Co.
6
11
9
Turn Around, Look At Me
Vogues
1
18
10
Sunshine Of Your Love
Cream
1
AUGUST 10, 1968
LAST
THIS
WEEK
WEEK
TITLE
ARTIST
T10
#1
1
1
Hello, I Love You
Doors
4
2
2
2
Classical Gass (I)
Mason Williams
4
3
3
Stoned Soul Picnic
5th Dimension
5
4
4
Grazing In The Grass (I)
Hugh Masekela
6
2
13
5
People Got To Be Free
Rascals
1
5
6
Hurdy Gurdy Man
Donovan
4
7
7
Lady Willpower
Gary Puckett & The Union Gap
6
9
8
Turn Around, Look At Me
Vogues
2
10
9
Sunshine Of Your Love
Cream
2
6
10
Jumpin' Jack Flash
Rolling Stones
6
AUGUST 17, 1968
LAST
THIS
WEEK
WEEK
TITLE
ARTIST
T10
#1
5
1
People Got To Be Free
Rascals
2
1
1
2
Hello, I Love You
Doors
5
2
2
3
Classical Gass (I)
Mason Williams
5
11
4
Born To Be Wild
Stepponwolf
1
20
5
Light My Fire
Jose Feliciano
1
3
6
Stoned Soul Picnic
5th Dimension
6
8
7
Turn Around, Look At Me
Vogues
3
9
8
Sunshine Of Your Love
Cream
3
4
9
Grazing In The Grass (I)
Hugh Masekela
7
2
6
10
Hurdy Gurdy Man
Donovan
5
AUGUST 24, 1968
LAST
THIS
WEEK
WEEK
TITLE
ARTIST
T10
#1
1
1
People Got To Be Free
Rascals
3
2
4
2
Born To Be Wild
Stepponwolf
2
2
3
Hello, I Love You
Doors
6
2
5
4
Light My Fire
Jose Feliciano
2
3
5
Classical Gass (I)
Mason Williams
6
8
6
Sunshine Of Your Love
Cream
4
7
7
Turn Around, Look At Me
Vogues
4
6
8
Stoned Soul Picnic
5th Dimension
7
16
9
I Can't Stop Dancing
Archie Bell & The Drells
1
13
10
Stay In My Corner
Dells
1
AUGUST 31, 1968
LAST
THIS
WEEK
WEEK
TITLE
ARTIST
T10
#1
1
1
People Got To Be Free
Rascals
4
3
2
2
Born To Be Wild
Stepponwolf
3
4
3
Light My Fire
Jose Feliciano
3
3
4
Hello, I Love You
Doors
7
2
6
5
Sunshine Of Your Love
Cream
5
11
6
You Keep Me Hangin' On
Vanilla Fudge
1
81
7
Harper Valley P.T.A.
Jeannie C. Riely
1
15
8
You're All I Need To Get By
Marvin Gaye & Tammi Terrell
1
9
9
I Can't Stop Dancing
Archie Bell & The Drells
2
10
10
Stay In My Corner
Dells
2
Sept. 7, 1968
LAST
THIS
WEEK
WEEK
TITLE
ARTIST
T10
#1
1
1
People Got To Be Free
Rascals
5
4
2
2
Born To Be Wild
Stepponwolf
4
3
3
Light My Fire
Jose Feliciano
4
7
4
Harper Valley P.T.A.
Jeannie C. Riely
2
4
5
Hello, I Love You
Doors
8
2
20
6
The House That Jack Built
Aretha Franklin
1
12
7
1, 2, 3 Red Light
1910 Fruitgum Co.
1
8
8
You're All I Need To Get By
Marvin Gaye & Tammi Terrell
2
9
9
I Can't Stop Dancing
Archie Bell & The Drells
3
10
10
Stay In My Corner
Dells
3
Sept. 14, 1968
LAST
THIS
WEEK
WEEK
TITLE
ARTIST
T10
#1
1
1
People Got To Be Free
Rascals
6
5
4
2
Harper Valley P.T.A.
Jeannie C. Riely
3
3
3
Light My Fire
Jose Feliciano
5
2
4
Born To Be Wild
Stepponwolf
5
7
5
1, 2, 3 Red Light
1910 Fruitgum Co.
2
6
6
The House That Jack Built
Aretha Franklin
2
8
7
You're All I Need To Get By
Marvin Gaye & Tammi Terrell
3
13
8
Hush
Deep Purple
1
5
9
Hello, I Love You
Doors
9
2
—
10
Hey Jude
Beatles
1
Sept. 21, 1968
LAST
THIS
WEEK
WEEK
TITLE
ARTIST
T10
#1
2
1
Harper Valley P.T.A.
Jeannie C. Riely
4
1
1
2
People Got To Be Free
Rascals
7
5
10
3
Hey Jude
Beatles
2
8
4
Hush
Deep Purple
2
5
5
1, 2, 3 Red Light
1910 Fruitgum Co.
3
3
6
Light My Fire
Jose Feliciano
6
4
7
Born To Be Wild
Stepponwolf
6
11
8
The Fool On The Hill
Sergilo Mendes & Brasil 66
1
23
9
I've Gotta Get A Message To You
Bee Gees
1
6
10
The House That Jack Built
Aretha Franklin
3
Sept. 28, 1968
LAST
THIS
WEEK
WEEK
TITLE
ARTIST
T10
#1
3
1
Hey Jude
Beatles
3
1
1
2
Harper Valley P.T.A.
Jeannie C. Riely
5
1
2
3
People Got To Be Free
Rascals
8
5
4
4
Hush
Deep Purple
3
15
5
Fire
Crazy World Of Arthur Brown
1
8
6
The Fool On The Hill
Sergilo Mendes & Brasil 66
2
5
7
1, 2, 3 Red Light
1910 Fruitgum Co.
4
9
8
I've Gotta Get A Message To You
Bee Gees
2
16
9
Girl Watcher
O' Kaysions
1
13
10
Slip Away
Clarence Carter
1
Oct. 5, 1968
LAST
THIS
WEEK
WEEK
TITLE
ARTIST
T10
#1
1
1
Hey Jude
Beatles
4
2
2
2
Harper Valley P.T.A.
Jeannie C. Riely
6
1
5
3
Fire
Crazy World Of Arthur Brown
2
20
4
Little Green Apples
O. C. Smith
1
9
5
Girl Watcher
O' Kaysions
2
10
6
Slip Away
Clarence Carter
2
3
7
People Got To Be Free
Rascals
9
5
8
8
I've Gotta Get A Message To You
Bee Gees
3
7
9
1, 2, 3 Red Light
1910 Fruitgum Co.
5
14
10
I Say A Little Prayer
Aretha Franklin
1
Oct. 12, 1968
LAST
THIS
WEEK
WEEK
TITLE
ARTIST
T10
#1
1
1
Hey Jude
Beatles
5
3
2
2
Harper Valley P.T.A.
Jeannie C. Riely
7
1
3
3
Fire
Crazy World Of Arthur Brown
3
4
4
Little Green Apples
O. C. Smith
2
5
5
Girl Watcher
O' Kaysions
3
17
6
Midnight Confessions
Grass Roots
1
18
7
My Special Angel
Vogues
1
8
8
I've Gotta Get A Message To You
Bee Gees
4
25
9
Over You
Gary Puckett & The Union Gap
1
6
10
Slip Away
Clarence Carter
3
Oct. 19, 1968
LAST
THIS
WEEK
WEEK
TITLE
ARTIST
T10
#1
1
1
Hey Jude
Beatles
6
4
3
2
Fire
Crazy World Of Arthur Brown
4
4
3
Little Green Apples
O. C. Smith
3
2
4
Harper Valley P.T.A.
Jeannie C. Riely
8
1
5
5
Girl Watcher
O' Kaysions
4
6
6
Midnight Confessions
Grass Roots
2
7
7
My Special Angel
Vogues
2
8
8
I've Gotta Get A Message To You
Bee Gees
5
9
9
Over You
Gary Puckett & The Union Gap
2
14
10
Say It Loud
James Brown
1
Oct. 26, 1968
LAST
THIS
WEEK
WEEK
TITLE
ARTIST
T10
#1
1
1
Hey Jude
Beatles
7
5
3
2
Little Green Apples
O. C. Smith
4
2
3
Fire
Crazy World Of Arthur Brown
5
13
4
Those Were The Days
Mary Hopkin
1
5
5
Girl Watcher
O' Kaysions
5
6
6
Midnight Confessions
Grass Roots
3
9
7
Over You
Gary Puckett & The Union Gap
3
4
8
Harper Valley P.T.A.
Jeannie C. Riely
9
1
14
9
Elenore
Turtles
1
8
10
I've Gotta Get A Message To You
Bee Gees
6
November 2, 1968
LAST
THIS
WEEK
WEEK
TITLE
ARTIST
T10
#1
1
1
Hey Jude
Beatles
8
6
4
2
Those Were The Days
Mary Hopkin
2
2
3
Little Green Apples
O. C. Smith
5
3
4
Fire
Crazy World Of Arthur Brown
6
6
5
Midnight Confessions
Grass Roots
4
9
6
Elenore
Turtles
2
7
7
Over You
Gary Puckett & The Union Gap
4
11
8
Hold Me Tight
Johnny Nash
1
19
9
Love Child
Diana Ross & The Supremes
1
15
10
White Room
Cream
1
November 9, 1968
LAST
THIS
WEEK
WEEK
TITLE
ARTIST
T10
#1
1
1
Hey Jude
Beatles
9
7
2
2
Those Were The Days
Mary Hopkin
3
9
3
Love Child
Diana Ross & The Supremes
2
3
4
Little Green Apples
O. C. Smith
6
8
5
Hold Me Tight
Johnny Nash
2
10
6
White Room
Cream
2
12
7
Magic Carpet Ride
Steppenwolf
1
6
8
Elenore
Turtles
3
4
9
Fire
Crazy World Of Arthur Brown
7
5
10
Midnight Confessions
Grass Roots
5
November 16, 1968
LAST
THIS
WEEK
WEEK
TITLE
ARTIST
T10
#1
1
1
Hey Jude
Beatles
10
8
2
2
Those Were The Days
Mary Hopkin
4
3
3
Love Child
Diana Ross & The Supremes
3
7
4
Magic Carpet Ride
Steppenwolf
2
5
5
Hold Me Tight
Johnny Nash
3
6
6
White Room
Cream
3
4
7
Little Green Apples
O. C. Smith
7
21
8
Who's Making Love
Johnnie Taylor
1
18
9
Abraham, Martin And John
Dion
1
8
10
Elenore
Turtles
4
November 23, 1968
LAST
THIS
WEEK
WEEK
TITLE
ARTIST
T10
#1
1
1
Hey Jude
Beatles
11
9
3
2
Love Child
Diana Ross & The Supremes
4
2
3
Those Were The Days
Mary Hopkin
5
4
4
Magic Carpet Ride
Steppenwolf
3
9
5
Abraham, Martin And John
Dion
2
6
6
White Room
Cream
4
5
7
Hold Me Tight
Johnny Nash
4
8
8
Who's Making Love
Johnnie Taylor
2
7
9
Little Green Apples
O. C. Smith
8
23
10
Wichta Lineman
Glen Campbell
1
November 30, 1968
LAST
THIS
WEEK
WEEK
TITLE
ARTIST
T10
#1
2
1
Love Child
Diana Ross & The Supremes
5
1
1
2
Hey Jude
Beatles
12
9
4
3
Magic Carpet Ride
Steppenwolf
4
3
4
Those Were The Days
Mary Hopkin
6
5
5
Abraham, Martin And John
Dion
3
8
6
Who's Making Love
Johnnie Taylor
3
14
7
For Once In My Life
Stevie Wonder
1
10
8
Wichta Lineman
Glen Campbell
2
7
9
Hold Me Tight
Johnny Nash
5
6
10
White Room
Cream
5
Dec. 7, 1968
LAST
THIS
 
 
 
 
WEEK
WEEK
TITLE
ARTIST
T10
#1
1
1
Love Child
Diana Ross & The Supremes
6
2
2
2
Hey Jude
Beatles
13
9
7
3
For Once In My Life
Stevie Wonder
2
16
4
I Heard It Through The Grapevine
Marvin Gaye
1
6
5
Who's Making Love
Johnnie Taylor
4
3
6
Magic Carpet Ride
Steppenwolf
5
5
7
Abraham, Martin And John
Dion
4
8
8
Wichta Lineman
Glen Campbell
3
11
9
Stormy
Classics IV
1
4
10
Those Were The Days
Mary Hopkin
7
 
 
 
 
 
 
Dec. 14, 1968
 
 
 
 
LAST
THIS
 
 
 
 
WEEK
WEEK
TITLE
ARTIST
T10
#1
4
1
I Heard It Through The Grapevine
Marvin Gaye
2
1
1
2
Love Child
Diana Ross & The Supremes
7
2
3
3
For Once In My Life
Stevie Wonder
3
7
4
Abraham, Martin And John
Dion
5
5
5
Who's Making Love
Johnnie Taylor
5
2
6
Hey Jude
Beatles
14
9
8
7
Wichta Lineman
Glen Campbell
4
9
8
Stormy
Classics IV
2
11
9
I Love How You Love Me
Bobby Vinton
1
6
10
Magic Carpet Ride
Steppenwolf
6
Dec. 21, 1968
 
 
 
 
LAST
THIS
 
 
 
 
WEEK
WEEK
TITLE
ARTIST
T10
#1
1
1
I Heard It Through The Grapevine
Marvin Gaye
3
2
2
2
Love Child
Diana Ross & The Supremes
8
2
3
3
For Once In My Life
Stevie Wonder
4
4
4
Abraham, Martin And John
Dion
6
7
5
Wichta Lineman
Glen Campbell
5
8
6
Stormy
Classics IV
3
5
7
Who's Making Love
Johnnie Taylor
6
11
8
Both Sides Now
Judy Collins
1
9
9
I Love How You Love Me
Bobby Vinton
2
10
10
Magic Carpet Ride
Steppenwolf
7
Dec. 28, 1968
 
 
 
 
LAST
THIS
 
 
 
 
WEEK
WEEK
TITLE
ARTIST
T10
#1
1
1
I Heard It Through The Grapevine
Marvin Gaye
4
3
3
2
For Once In My Life
Stevie Wonder
5
2
3
Love Child
Diana Ross & The Supremes
9
2
5
4
Wichta Lineman
Glen Campbell
6
6
5
Stormy
Classics IV
4
4
6
Abraham, Martin And John
Dion
7
17
7
I'm Gonna Make You Love Me
Diana Ross & The Temptations
1
7
8
Who's Making Love
Johnnie Taylor
7
9
9
I Love How You Love Me
Bobby Vinton
3
12
10
Cloud Nine
Temptations
1
Go back to the top 100 songs of all time home page.
Back to Top…