Top 100 Songs of All Time Overview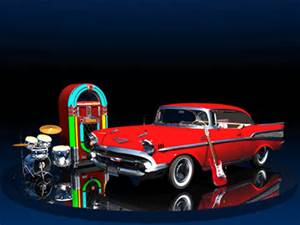 Do you know which song was the most popular for the years from 1890 through 2010? Do you know which songs were the most popular for each decade?  This is where the Top 100 Songs of All Time can help out and provide you with this information.
Our goal is to help you stroll down memory lane of the hit songs you remember while growing up.
If you were like me, you probably listened to the radio and the countdown of the weekly top 40 hits on your local AM/FM station. We were glued listening to the radio to find out which song was the number 1 song for the week.
Some of you may remember going to your local soda fountain place and having to share a soda, shake or malt and placing a nickel in the jukebox to listen to your favorite selections. Wow! Doesn't this bring back lots of memories? It does for me!
We are dedicated here in providing visitors like you with the list all-time top 100 songs for each decade from 1890 through and including the year of 2010. Besides this, we have other charts that may be of interest to you. We hope to become the source for chart history in different formats besides Pop. You will find Country & Western, and Instrumentals on how they ranked.
Check out the site, you will be amazed in the wealth of chart information you will find here.
Artists
We also have some information on the top vocalists and band leaders by decade and and how they ranked from 1955 through 2010. I think you will find this information very fascinating. Besides the top vocalists and band leaders of each decade, you may find interesting on how they became famous. Some of these include: Usher, Madonna, Carpenters, Connie Francis, Elvis Presley, Beatles, Perry Como and Stevie Wonder just to name a few.
Ranking System Used
To determine the rankings for each of the top 100 song charts, the following criteria was used:
Highest peak position.
Number weeks at the peak position.
Total number of weeks charted in the top 10.
Total number of weeks charted in the top 40.
Total number of weeks charted.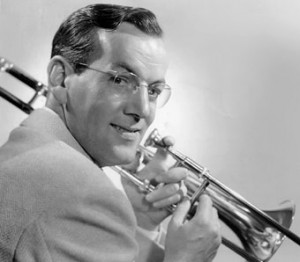 Example: A song that was number one for 5 weeks will rank higher than a song that was number 1 for four or less weeks. Similarly, if both songs were #1 for the same number of weeks, the song that had the most number of weeks in the top ten breaks the tie or the top 40 and then by most weeks charted.
In my judgment, this is the only fair and true way to determine which song really was the most popular. This is because the songs were ranked by total sales throughout the nation.
Resources Used For The Charts
The following resources were used to compile the various top 100 song lists with links to purchase them for your library:
If you want to purchase any of the songs you can check out the Top 100 Hit Songs on CD. You will be able to buy CD's and MP3 for some great music.
Save Vinyl Records By Recording Them To CD
So, you own a large collection of 78's, 45's and 33-1/3rpm records and cassette tapes, would you be interested in preserving them? How about converting them to CD's. Are you still interested? If you are, click on the following link to read and learn more about the TEAC LP-R550USB Turntable With Cassette CD Recorder. If you want to preserve your vinyl and cassette tape collections, this is a great way to do it. Now listen to your favorites as you travel in your car or load them on your PC. Either way, it's a Win-Win situation for you and your collection.
Amazon Music Unlimited
A new program being offered by Amazon called "Amazon Music Unlimited".
Benefits of Amazon Music Unlimited
Stream over tens of millions of songs ad-free with unlimited skips
You and your family can stream music on up to 6 devices at the same time
Each family member (up to six) has the same functionality as an Individual Plan subscription
Thousands of expert programmed playlists and stations
Hottest new releases from today's most popular artists
Download their favorite songs, albums, and playlists for offline playback
Membership Plan Options
Each of the plans are mentioned below:
Prime Music Plan: No charge as it's include with Prime membership. Number of Accounts: 1. Number of Songs: 2 Million. Supported Devices: All
Echo Plan: Cost $3.99 a month for Prime and non-Prime members. No. of Accounts: 1. Number of Songs: Tens of Millions Supported Devices: Echo/Dot/Tap
Individual Plan: Cost $7.99 Prime a Month. $79 Prime per year. Non-Prime Cost $9.99 a month. No. of Accounts: 1 Songs: Tens of Millions. Supported Devices: All
Family Plan: Cost $14.99 Prime & Non-Prime Members a month. $149 annual for Prime only. No. of Accounts: 6. Songs: Tens of Millions. Supported Devices: All. The age of family members must be at least 13 years old to enroll in the plan.
Ad Free and On Demand Feature: All Plans
Alexa Voice Capabilities Feature: All Plans
Offline Playback Feature: All Plans accept the Echo Plan
To get started, Click Here!
Top 100 Charts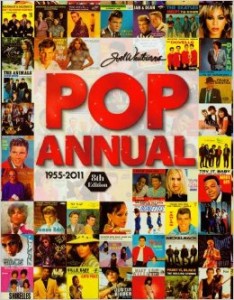 Below you will find the Top 100 Songs by decade. Just select the decade of interest by clicking on it and you will be taken to the page where the chart resides.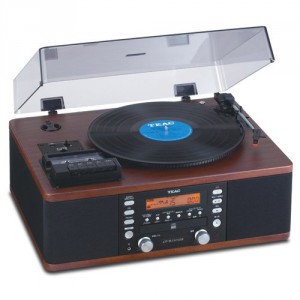 Converting Vinyl To CD
If you have a large collection of vinyl records 45's, LP's, and 78's, you may be interested in converting them into the CD format. You can convert not only vinyl but those old cassettes too. There is a recording unit that does this all very easy and all you need is the time. Click on the link to learn more about this recorder. As an owner of one of these units, I find playing my recordings over and over again in the car and my stereo is just great.
Top Ten Charts
It's our goal to make this site the one stop place for popular music chart information. In this effort, knowing how well a song did in the Top Ten seems very interesting to us. So, we will be adding new charts covering the top ten songs week by week for the years 1955 through 1979.  These charts will include the activity of each top ten charted song as they were published week by week and the date of the chart, song title, number of weeks in the top ten.
If you are a fan of the Rock N' Roll Era, then following the songs history in the top ten should help. If you like to follow how a song moved in and out of the top ten, check out the charts below. They cover the years 1955 through 1969.
So far, we have the years of 1955, 1956, 1957, 1958, 1959, 1960, 1961, 1962, 1963, 1964, 1965, 1966, 1967, 1968, 1969, and 1970 ready for viewing. Take a look now!
Turntable For Playing Vinyl Records
As vinyl is becoming more popular today, you will need a unit to play those vinyl records and albums on. This is known throughout the industry as a turntable. There are some great turntables that will play multiple formats like; vinyl, cassette, MP3, and CD's. See the selection of turntables below.