MP3 Music Download Overview
MP3 Music Download Overview where you can review a list of downloadable music for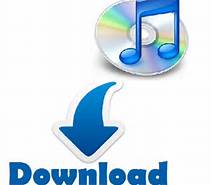 your collection. What most visitors to music sites do not realize is that a lot of the MP3 music downloads are not the original songs being performed by the original artist. If you like to own the originals, you want to be sure when spending your money you are downloading an original. Most record album labels do not inform the buyer if the recording are the originals.
Our advice to you is to listen to the 20 second feed so you can determine if it is the original before buying.
We have broken down the MP3 listings into decades for easy reference. On some of the MP3 albums listings there are some recordings that are the originals and remaining ones are not. This is referenced so you can download only the songs that are an original.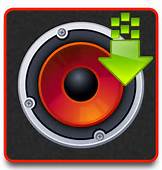 As you have probably visited the top 100 songs pages, you may have become interested in buying some of this wonderful music. We have provided some MP3 music for the 40's, 50's, 60's, 70's, 80's & 90's to help you out.
All the songs in each of the decades can be downloaded for a small fee ($.69 – $1.29).
1940's
1. The Very Best of 40's Big Band & Swing Jazz
2. Greatest Hits (550) of the 1940's

3. The Big Bands (1,833) of the 1940's
1950's
1. 1950's (833) Greatest Hits
(Note: Some of the song titles include the early 1960's)
2. Greatest Instrumentals of the Rock Era – 50 Hit Songs
3. Instrumentals (463) of the 1950's
(Note: Some of these recording are not the originals.)
1960's
1. Nipper's Greatests Hits 60's Vol. 1

2. 20th Century Masters: The Millennium Collection: Best Of The '60s

3. 20 Best of 60's Rock n' Roll

4. The 1960's (2,133) Greatest Hits
1970's
1. 20th Century Masters: The Millennium Collection: Best Of The '70s

2. the 70s greatest hits

3. The 1970's (3,582) Greatest Hits
1980's
1. 20th Century Masters: The Millennium Collection: Best Of The '80s

2. The 1980's (3,209) Greatest Hits
1990's
1. Decade of 1990's (2,680) Biggest Hits

2. Biggest Hits (80) of the 1990's
Country & Western
1. 100 Top Country Classics

2. Billboard #1s: Classic Country

3. Country Songs (395) of the 1940's

4. Best Country Hits (856) of the 1950's

5. Country Songs  (3,852) of the 1960's

6. Country Songs (2,413) of the 1970's

7. Country Songs (1,139) of the 1980's

8. Country Songs (796) of the 1990's
Go back to the top 100 songs of all time home page.
Back to Top