Number One Songs Overview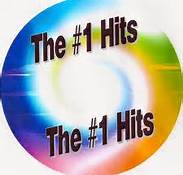 If you are an avid fan of the music charts, than the Listing of All Number One Songs 1890-1954 is just for you. Here you will find the complete list of all of the number one songs in order as they appeared on the charts starting in 1890 and ending in 1954. The only rule is a song had to appear at #1 on any one of the charts used to survey the top hits of the day.
During this 65 year period, a total of 898 songs reached the #1 position on all the charts. Each song is listed in chronological order by date. Please note because of the use of multiple charts for most of this era, you will find some dates are duplicated and the yearly total of weeks at #1 may not equal 52. The date shown is the earliest date that a record hit #1 on any of the charts. The total weeks at #1 is the highest total from any one of the charts. The totals are not combined from the different charts.
Chart Positions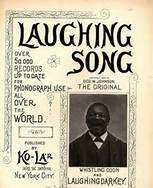 The following is a chart synopsis on how the charts changed over the years.
1890-1899 1-3 positions
1900-1909 5-10 positions
1910-1919 10 positions
1920-1926 10-15 positions
1927-1937 20 positions
1938-1954 15-30 positions
Chart History Synopsis
Below is a history of what charts were used for compiling the surveys each week.
Phonogram
Phonoscope
Sheet Music Sales
Record Label Catalogs
ASCAP
Other Trade Publications
Billboard
Best-Selling Records Information
Jim Walsh Columns
Record Label Best-Seller Rankings
Your Hit Parade
Billboard Radio Airplay
Billboard Music Box Machine
Billboard Best Buys
Best-Selling In Stores
Billboard Regional Favorites
Billboard Up and Coming Hits
Billboard Most Played By Disc Jockeys
As you can see, there were many charts used during this wonderful era.
The Complete List of #1 Songs 1890-1954
| | | | | | |
| --- | --- | --- | --- | --- | --- |
| No. | Date | Title | Artist | Weeks | Year |
| 1 | 8/2 | Semper Fidells | U.S. Marine Band | 6 | 1890 |
| 2 | 9/13 | Washington Post | U.S. Marine Band | 6 | 1890 |
| 3 | 10/25 | The Thunderer | U.S. Marine Band | 4 | 1890 |
| 4 | 3/7 | Little Lisa Loves You | Len Spencer | 4 | 1891 |
| 5 | 4/4 | The Laughing Song | George Washington Johnson | 10 | 1891 |
| 6 | 6/13 | Michael Casey As A Physician | Russell Hunting | 4 | 1891 |
| 7 | 7/11 | The Whistling Coon | George Washington Johnson | 5 | 1891 |
| 8 | 8/22 | The Mocking Bird | John Yorke Atlee | 6 | 1891 |
| 9 | 9/19 | Pat Kelly As A Police Justice | Dan Kelly | 4 | 1891 |
| 10 | 10/17 | Turkey In The Straw | Billy Golden | 7 | 1891 |
| 11 | 12/5 | Drill, Ye Terriers, Drill | George J. Gaskin | 5 | 1891 |
| 12 | 1/9 | Slide, Kelly, Slide | George J. Gaskin | 3 | 1892 |
| 13 | 1/30 | Ta-Ra-Ra-Boom Der E | Len Spencer | 8 | 1892 |
| 14 | 3/26 | The Picture Turned toward The Wall | Manhansett Quartette | 6 | 1892 |
| 15 | 5/7 | Sally In Our Alley | Manhansett Quartette | 3 | 1892 |
| 16 | 5/28 | The Song That Reached My Heart | Joe Natus | 3 | 1892 |
| 17 | 6/18 | Throw Him Down, McCloskey | Charles Marsh | 3 | 1892 |
| 18 | 7/9 | Michael Casey At The Telephone | Russell Hunting | 5 | 1892 |
| 19 | 8/13 | The Old Folks At Home | Len Spencer | 6 | 1892 |
| 20 | 9/24 | The Pretty Red Rose | Will Denny | 2 | 1892 |
| 21 | 10/8 | Michael Casey Taking The Census | Russell Hunting | 6 | 1892 |
| 22 | 11/19 | Near It | Len Spencer | 2 | 1892 |
| 23 | 12/3 | Love's Old Sweet Song | Thomas Bott | 4 | 1892 |
| 24 | 12/31 | Daddy Wouldn't Buy Me A Bow-Wow | Dan Quinn | 4 | 1892 |
| 25 | 1/28 | The Bowery | Dan Quinn | 5 | 1893 |
| 26 | 3/4 | O Promise Me | George J. Gaskin | 8 | 1893 |
| 27 | 4/29 | After The Ball | George J. Gaskin | 10 | 1893 |
| 28 | 7/8 | My Country 'Tis Of Thee | Jules Levy | 3 | 1893 |
| 29 | 7/29 | Mamie, Come And Kiss your Honey Boy | Len Spencer | 3 | 1893 |
| 30 | 8/19 | Two Little Girls In blue | J.W. Myers | 4 | 1893 |
| 31 | 9/16 | Daisy Bell | Dan Quinn | 9 | 1893 |
| 32 | 11/18 | The Fatal Wedding | George J. Gaskin | 8 | 1893 |
| 33 | 1/13 | Casey As Insurance Agent | Russell Hunting | 3 | 1894 |
| 34 | 2/3 | Sweet Marie | George J. Gaskin | 5 | 1894 |
| 35 | 3/10 | The Liberty Bell | U.S. Marine Band | 5 | 1894 |
| 36 | 4/14 | Say Au Revoir, But Not Goodbye | Edward M. Favor | 7 | 1894 |
| 37 | 6/2 | Yankee Doodle | Vess Ossman | 4 | 1894 |
| 38 | 6/30 | Dem Golden Slippers | Silas Leachman | 4 | 1894 |
| 39 | 7/28 | We Were Sweethearts, Neil And I | George J. Gaskin | 3 | 1894 |
| 40 | 8/18 | Lindley, Does You Love Me? | Dan Quinn | 3 | 1894 |
| 41 | 10/6 | My Pearl Is A Bowery Girl | Dan Quinn | 4 | 1894 |
| 42 | 11/3 | Casey At Denny Murphy's Wake | Russell Hunting | 3 | 1894 |
| 43 | 11/24 | And Her Golden Hair Was Hanging Down Her Back | Dan Quinn | 6 | 1894 |
| 44 | 1/5 | Little Alabama Coon | Len Spencer | 5 | 1895 |
| 45 | 2/9 | The Sidewalks Of New York | Dan Quinn | 9 | 1895 |
| 46 | 3/21 | My Best Girl's A New Yorker | Edward M. Favor | 5 | 1895 |
| 47 | 4/13 | The Sidewalks Of New York | J.W. Myers | 4 | 1895 |
| 48 | 4/25 | Dat New Bully | Len Spencer | 5 | 1895 |
| 49 | 5/30 | Cocoanut Dance | Vess Ossman | 3 | 1895 |
| 50 | 6/15 | El Capitan March | Sousa's Band | 7 | 1895 |
| 51 | 8/1 | Just Tell them That You Saw Me | J.W. Myers | 6 | 1895 |
| 52 | 8/3 | Washington Post March | Sousa's Band | 3 | 1895 |
| 53 | 8/24 | The Band Played On | Dan Quinn | 10 | 1895 |
| 54 | 11/2 | The Little Lost Child | Dan Quinn | 5 | 1895 |
| 55 | 1/4 | The Sunshine Of Paradise Alley | George J. Gaskin | 6 | 1896 |
| 56 | 2/15 | She May Have Seen Better Days | George J. Gaskin | 5 | 1896 |
| 57 | 6/20 | A Hot Time On The Levee | Len Spencer w/ Vess Ossman | 3 | 1896 |
| 58 | 9/12 | Down In Poverty Row | George J. Gaskin | 4 | 1896 |
| 59 | 10/10 | On The Benches In The Park | George J. Gaskin | 4 | 1896 |
| 60 | 11/7 | In The Baggage Coach Ahead | Dan Quinn | 5 | 1896 |
| 61 | 12/12 | A Hot time In The Old Town | Dan Quinn | 7 | 1896 |
| 62 | 1/30 | A Hot time In The Old Town | Len Spencer | 3 | 1897 |
| 63 | 2/20 | Oh, Mr. Johnson, Turn Me Loose | Len Spencer | 4 | 1897 |
| 64 | 3/20 | My Gal Is A Highborn Lady | Len Spencer | 4 | 1897 |
| 65 | 4/17 | My Mother Was A Lady | Dan Quinn | 5 | 1897 |
| 66 | 5/22 | Sweet Rosie O' Grady | George J. Gaskin | 8 | 1897 |
| 67 | 7/17 | The Stars And Stripes Forever | Sousa's Band | 8 | 1897 |
| 68 | 9/11 | There's A Little Star Shining For You | Dan Quinn | 4 | 1897 |
| 69 | 11/6 | On The Banks Of The Wabash | George J. Gaskin | 10 | 1897 |
| 70 | 1/15 | On The Banks Of The Wabash | Steve Porter | 4 | 1898 |
| 71 | 2/12 | My Old Kentucky Home | Edison Male Quartette | 3 | 1898 |
| 72 | 4/2 | Break The News To Mother | George J. Gaskin | 7 | 1898 |
| 73 | 5/21 | Uncle Josh's Arrival In New York | Cal Stewart | 5 | 1898 |
| 74 | 6/25 | I Don't Like No Cheap Man | Len Spencer | 3 | 1898 |
| 75 | 7/16 | She Was Bred In Old Kentucky | George J. Gaskin | 6 | 1898 |
| 76 | 8/27 | She's More To Be Pitied Than Censured | Steve Porter | 4 | 1898 |
| 77 | 9/24 | I'm Old But I'm Awfully Tough | Cal Stewart | 3 | 1898 |
| 78 | 10/15 | She Was Happy Till She Met You | Dan Quinn | 4 | 1898 |
| 79 | 11/12 | At A Georgia Camp Meeting | Dan Quinn | 4 | 1898 |
| 80 | 12/10 | No Old New Hampshire Home | George J. Gaskin | 10 | 1898 |
| 81 | 2/18 | Kiss Me, Honey, Do | Arthur Collins | 4 | 1899 |
| 82 | 3/18 | When you Ain't Got No More   Money, Well, You Needn't Come Around | Arthur Collins | 2 | 1899 |
| 83 | 4/1 | I Guess I'll Have To Telegraph My Baby | Arthur Collins | 4 | 1899 |
| 84 | 4/29 | Hello, Ma Baby | Arthur Collins | 4 | 1899 |
| 85 | 5/27 | Hello! Ma Baby | Len Spencer | 4 | 1899 |
| 86 | 7/8 | My Wild Irish Rose | George J. Gaskin | 3 | 1899 |
| 87 | 7/29 | My Wild Irish Rose | Albert Campbell | 6 | 1899 |
| 88 | 9/9 | Gypsy Love Song | William F. Hooley | 5 | 1899 |
| 89 | 10/14 | A Picture No Artist Can Paint | Steve Porter | 2 | 1899 |
| 90 | 10/28 | Curse Of The Dreamer | Dan Quinn | 7 | 1899 |
| 91 | 12/16 | I'd Leave My Happy Home For You | Arthur Collins | 7 | 1899 |
| 92 | 2/3 | Mandy Lee | Arthur Collins | 6 | 1900 |
| 93 | 3/17 | When Cloe sings A Song | George J. Gaskin | 3 | 1900 |
| 94 | 4/7 | When You Were Sweet Sixteen | Jere Mahoney | 5 | 1900 |
| 95 | 5/12 | A Bird In A Guilded Cage | Jere Mahoney | 5 | 1900 |
| 96 | 6/16 | A Bird In A Guilded Cage | Steve Porter | 6 | 1900 |
| 97 | 7/28 | Ma Tiger Lily | Len Spencer | 5 | 1900 |
| 98 | 9/1 | Ma Tiger Lily | Arthur Collins | 6 | 1900 |
| 99 | 10/13 | Because | Haydn Quartet | 4 | 1900 |
| 100 | 11/10 | When You Were Sweet Sixteen | George J. Gaskin | 8 | 1900 |
| 101 | 1/5 | Ma Blushin' Rosie | Albert Campbell | 7 | 1901 |
| 102 | 2/23 | The Stars And Stripes Forever | Sousa's Band | 3 | 1901 |
| 103 | 3/16 | When Reuben Comes To town | S.H. Dudley | 3 | 1901 |
| 104 | 4/6 | Good-Bye, Dolly Gray | Big Four Quartet | 3 | 1901 |
| 105 | 5/11 | Tell Me, Pretty Maiden | Harry MacDonough & Grace Spencer | 7 | 1901 |
| 106 | 6/29 | Tell Me, Pretty Maiden | Byron G. Harlan, Joe Belmont,   Frank Stanley, & Florodora Girls | 3 | 1901 |
| 107 | 7/20 | Jim Lawson's Horse Trade With Deacon Witherspoon | Cal Stewart | 3 | 1901 |
| 108 | 8/10 | Hello Central, Give Me Heaven | Byron G. Harlan | 5 | 1901 |
| 109 | 9/14 | In The Shade Of The Palm | J.W. Myers | 1 | 1901 |
| 110 | 9/21 | Uncle Josh's Huskin' Bee Dance | Cal Stewart | 3 | 1901 |
| 111 | 10/12 | The Tale Of The Bumble Bee | Harry MacDonough | 4 | 1901 |
| 112 | 11/9 | Absence Makes The Heart Grow Fonder | Harry MacDonough | 3 | 1901 |
| 113 | 11/30 | Good Evening, Carrie | Dan Quinn | 3 | 1901 |
| 114 | 12/21 | Any Old Place I Hang My Hat Is Home Sweet Home To Me | Will Denny | 4 | 1901 |
| 115 | 1/18 | Good Morning, Carrie | Bert Williams & George Walker | 5 | 1902 |
| 116 | 3/1 | Arkansaw Traveler | Len Spencer | 11 | 1902 |
| 117 | 5/10 | On A Sunday Afternoon | J.W. Myers | 5 | 1902 |
| 118 | 6/21 | Way Down In Old Indiana | J.W. Myers | 5 | 1902 |
| 119 | 7/26 | Bill Bailey, Won't You Please Come Home | Arthur Collins | 8 | 1902 |
| 120 | 9/20 | The Mansion Of Aching Hearts | Byron G. Harlan | 3 | 1902 |
| 121 | 10/11 | The Mansion Of Aching Hearts | Harry MacDonough | 4 | 1902 |
| 122 | 11/8 | In The Good Old Summer Time | J.W. Myers | 7 | 1902 |
| 123 | 12/27 | Under The Bamboo Tree | Arthur Collins | 3 | 1902 |
| 124 | 1/17 | Down Where The Wurzburger Flows | Arthur Collins & Byron Harlan | 5 | 1903 |
| 125 | 2/21 | Come Down, Ma Evening Star | Mina Hickman | 5 | 1903 |
| 126 | 3/28 | In The Good Old Summer Time | Haydn Quartet | 6 | 1903 |
| 127 | 5/9 | In The Good Old Summer Time | Sousa's Band | 4 | 1903 |
| 128 | 6/6 | In The Sweet Bye And Bye | Harry MacDonough & John Bieling | 4 | 1903 |
| 129 | 7/4 | Hiawatha | Harry MacDonough | 4 | 1903 |
| 130 | 8/1 | Come Down, Ma Evening Star | Henry Burr | 4 | 1903 |
| 131 | 8/29 | Uncle Josh On An Automobile | Cal Stewart | 4 | 1903 |
| 132 | 9/26 | Harrah For Baffin's Bay | Arthur Collins & Byron Harlan | 5 | 1903 |
| 133 | 10/31 | Good-Bye, Eliza Jane | Arthur Collins | 4 | 1903 |
| 134 | 12/5 | Any Rags? | Arthur Collins | 5 | 1903 |
| 135 | 1/9 | Bedelia | Harry MacDonough & Haydy Quartet | 7 | 1904 |
| 136 | 2/27 | Bedelia | Billy Murray | 3 | 1904 |
| 137 | 3/19 | Silver Threads Among The Gold | Richard Jose | 4 | 1904 |
| 138 | 4/16 | Navajo | Billy Murray | 5 | 1904 |
| 139 | 5/21 | Blue Bell | Frank Stanley & Byron G. Harlan | 4 | 1904 |
| 140 | 6/18 | Blue Bell | Harry MacDonough & Haydy Quartet | 3 | 1904 |
| 141 | 7/9 | Toyland | Corrine Morgan & Haydn Quartet | 2 | 1904 |
| 142 | 7/23 | Meet Me In St. Louis, Louis | Billy Murray | 9 | 1904 |
| 143 | 9/24 | All Aboard For Dreamland | Byron G. Harlan | 2 | 1904 |
| 144 | 10/8 | Alexander | Billy Murray | 3 | 1904 |
| 145 | 10/29 | Sweet Adeline | Haydn Quartet | 10 | 1904 |
| 146 | 12/24 | You're The Flower Of My Heart, Sweet Adeline | Columbia Male Quartet | 3 | 1904 |
| 147 | 1/28 | Come Take A Trip In My Air-Ship | Billy Murray | 4 | 1905 |
| 148 | 2/25 | Yankee Doodle Boy | Billy Murray | 8 | 1905 |
| 149 | 4/22 | In The Shade Of The Old Apple Tree | Henry Burr | 7 | 1905 |
| 150 | 6/10 | The Preacher And The Bear | Arthur Collins | 11 | 1905 |
| 151 | 7/15 | Give My Regards To Broadway | Billy Murray | 5 | 1905 |
| 152 | 9/30 | Dearie | Corrine Morgan & Haydn Quartet | 2 | 1905 |
| 153 | 10/14 | In My Merry Oldsmobile | Billy Murray | 7 | 1905 |
| 154 | 12/2 | Where The Morning Glories Twine Around The Door | Byron G. Harlan | 5 | 1905 |
| 155 | 1/6 | Everybody Works But Father | Billy Murray | 3 | 1906 |
| 156 | 1/27 | How'd You Like to Spoon With Me? | Corrine Morgan & Haydn Quartet | 2 | 1906 |
| 157 | 2/10 | Wait Till The sun Shines, Nellie | Byron G. Harlan | 9 | 1906 |
| 158 | 2/24 | Wait Till The sun Shines, Nellie | Harry Tally | 1 | 1906 |
| 159 | 4/21 | So Long, Mary | Corrine Morgan | 3 | 1906 |
| 160 | 5/12 | The Grand Old Rag | Billy Murray | 10 | 1906 |
| 161 | 7/21 | Nobody | Bert Williams | 9 | 1906 |
| 162 | 9/22 | The Good Old U.S.A. | Byron G. Harlan | 4 | 1906 |
| 163 | 10/20 | Love Me And The World is Mine | Albert Campbell | 3 | 1906 |
| 164 | 11/10 | Love Me And The World is Mine | Henry Burr | 7 | 1906 |
| 165 | 12/29 | Let It Alone | Bert Williams | 2 | 1906 |
| 166 | 1/12 | Camp Meetin' Time | Arthur Collins & Byron Harlan | 2 | 1907 |
| 167 | 1/26 | He's A Cousin Of Mine | Bert Williams | 2 | 1907 |
| 168 | 2/12 | My Gal Sal | Byron G. Harlan | 10 | 1907 |
| 169 | 4/20 | I Just Can't Make My Eyes Behave | Ada Jones | 2 | 1907 |
| 170 | 5/4 | Because You're You | Harry MacDonough & Elsie Stevenson | 2 | 1907 |
| 171 | 5/18 | School Days | Byron G. Harlan | 11 | 1907 |
| 172 | 8/3 | Nobody's Little Girl | Byron G. Harlan | 3 | 1907 |
| 173 | 8/24 | I Pagliacci – Vesti La Giubba | Enrico Caruso | 4 | 1907 |
| 174 | 9/21 | Harrigan | Billy Murray | 9 | 1907 |
| 175 | 11/23 | Let's Take An Old-Fashioned Walk | Ada Jones & Billy Murray | 6 | 1907 |
| 176 | 1/4 | My Dear | Harry MacDonough | 5 | 1908 |
| 177 | 2/8 | Under Any Old Flag At All | Billy Murray | 6 | 1908 |
| 178 | 3/21 | As long As The World Rolls On | Alan Turner | 6 | 1908 |
| 179 | 5/2 | Wouldn't you Like To Have me For A Sweetheart? | Ada Jones & Billy Murray | 3 | 1908 |
| 180 | 5/23 | The Glow-Worm | Victor Orchestra | 5 | 1908 |
| 181 | 6/27 | The Glow-Worm | Lucy Isabelle Marsh | 5 | 1908 |
| 182 | 8/1 | Are You Sincere? | Elsie Stevenson | 4 | 1908 |
| 183 | 8/29 | When We Are M-A-Double-R-I-E-D | Ada Jones & Billy Murray | 4 | 1908 |
| 184 | 9/26 | Cuddle Up A Little Closer, Lovey Mine | Ada Jones & Billy Murray | 5 | 1908 |
| 185 | 10/31 | Take Me Out To The Ball Game | Billy Murray & Haydn Quartet | 7 | 1908 |
| 186 | 12/12 | Sunbounet Sue | Harry Macdonough & Haydn Quartet | 5 | 1908 |
| 187 | 1/23 | Good Evening, Caroline | Frank Stanley & Elsie Stevenson | 5 | 1909 |
| 188 | 2/27 | The Right Church, But The Wrong Pew | Arthur Collins & Byron Harlan | 6 | 1909 |
| 189 | 4/10 | Shine On, Harvest Moon | Harry MacDonough & Elsie Stevenson | 9 | 1909 |
| 190 | 6/12 | Shine On, Harvest Moon | Ada Jones & Billy Murray | 5 | 1909 |
| 191 | 7/13 | To The End Of The World With You | Henry Burr | 3 | 1909 |
| 192 | 8/7 | The Yama Yama Man | Ada Jones & Victor Light Opera Co. | 5 | 1909 |
| 193 | 9/11 | I Wonder Who's Kissing Her Now | Henry Burr | 8 | 1909 |
| 194 | 11/6 | I've Got Rings On My Fingers | Blanche Ring | 2 | 1909 |
| 195 | 11/20 | I've Got Rings On My Fingers | Ada Jones | 4 | 1909 |
| 196 | 12/18 | Put On You Old Gray Bonnet | Haydn Quartet | 11 | 1909 |
| 197 | 2/26 | Carrie (Carrie Merry Harry) | Billy Murray | 2 | 1910 |
| 198 | 3/12 | Where The River Shannon Flows | Harry MacDonough | 6 | 1910 |
| 199 | 4/23 | By The Light Of The Silvery Moon | Billy Murray & Haydn Quartet | 9 | 1910 |
| 200 | 7/2 | Casey Jones | Billy Murray & American Quartet | 11 | 1910 |
| 201 | 9/10 | Call Me Up Some Rainy Afternoon | Ada Jones, Billy Murray &   American Quartet | 4 | 1910 |
| 202 | 10/8 | Every Little Movement | Harry MacDonough & Lucy   Isabelle Marsh | 4 | 1910 |
| 203 | 11/12 | Tramp! Tramp! Tramp! | Frank Stanley & Byron G. Harlan | 1 | 1910 |
| 204 | 11/19 | In The Valley Of Yesterday | Harry MacDonough | 2 | 1910 |
| 205 | 12/10 | Meet Me Tonight In Dreamland | Henry Burr | 4 | 1910 |
| 206 | 12/31 | Play That Barber Shop Chord | Bert Williams | 6 | 1910 |
| 207 | 2/11 | Under The Yum Yum Tree | Arthur Collins & Byron Harlan | 5 | 1911 |
| 208 | 3/18 | Mother Machree | Will Oakland | 2 | 1911 |
| 209 | 4/1 | Put Your Arms Around Me Honey | Arthur Collins & Byron Harlan | 5 | 1911 |
| 210 | 5/6 | I Love The Name Of Mary | Will Oakland | 2 | 1911 |
| 211 | 5/20 | Come Josephine, In My Flying Machine | Blanche Ring | 2 | 1911 |
| 212 | 6/3 | Come Josephine, In My Flying Machine | Ada Jones, Billy Murray &   American Quartet | 3 | 1911 |
| 213 | 6/24 | I'm Falling In Love With Someone | John McCormack | 7 | 1911 |
| 214 | 8/12 | Mother Machree | John McCormack | 5 | 1911 |
| 215 | 9/16 | Alexander's Ragtime Band | Arthur Collins & Byron Harlan | 10 | 1911 |
| 216 | 11/25 | I Down by The Old Mill Stream | Arthur Clough & Brunswick Quartet | 1 | 1911 |
| 217 | 1/12 | Let Me Call You Sweetheart | Columbia Male Quartet | 7 | 1911 |
| 218 | 1/20 | Down By The Old Mill Stream | Harry MacDonough | 7 | 1912 |
| 219 | 2/3 | Oh, You Beautiful Doll | Billy Murray & American Quartet | 1 | 1912 |
| 220 | 3/16 | Moonlight Bay | American Quartet | 8 | 1912 |
| 221 | 5/11 | That Haunting Melody | Al Jolson | 2 | 1912 |
| 222 | 5/25 | When I Was Twenty-One And You Were Sweet Sixteen | Henry Burr & Albert Campbell | 4 | 1912 |
| 223 | 6/22 | Love Is Mine | Enrico Caruso | 3 | 1912 |
| 224 | 7/13 | Ragging The Baby to Sleep | Al Jolson | 5 | 1912 |
| 225 | 8/24 | Ragtime Cowboy Joe | Bob Roberts | 6 | 1912 |
| 226 | 9/28 | I Love You Truly | Elsie Baker | 2 | 1912 |
| 227 | 10/12 | Waiting For The Robert E. Lee | Heidelberg Quintet | 6 | 1912 |
| 228 | 11/23 | Be My Little Baby Bumble bee | Ada Jones & Billy Murray | 5 | 1912 |
| 229 | 12/28 | Everybody Two-Step | American Quartet | 1 | 1912 |
| 230 | 1/4 | Till The Sands Of The Desert Grow Cold | Alan Turner | 3 | 1913 |
| 231 | 1/25 | Row! Row! Row! | Ada Jones | 3 | 1913 |
| 232 | 2/15 | When The Midnight Choo Choo Leaves For Alabam' | Arthur Collins & Byron Harlan | 6 | 1913 |
| 233 | 3/29 | Sympathy | Walter Van Brunt & Helen Clark | 2 | 1913 |
| 234 | 4/12 | When I Lost You | Henry Burr | 7 | 1913 |
| 235 | 5/31 | The Spaniard That Blighted My Life | Al Jolson | 5 | 1913 |
| 236 | 7/5 | The Trail Of The Lonesome Pine | Henry Burr & Albert Campbell | 3 | 1913 |
| 237 | 7/26 | When Irish Eyes Are Smiling | Chauncey Olcott | 7 | 1913 |
| 238 | 9/13 | Last Night Was The End Of The World | Henry Burr | 6 | 1913 |
| 239 | 10/4 | You Made Me Love You | Al Jolson | 7 | 1913 |
| 240 | 12/12 | Peg O' My Heart | Charles Harrison | 7 | 1913 |
| 241 | 1/31 | Too Ra Loo Ra Loo Rai | Chauncey Olcott | 4 | 1914 |
| 242 | 2/28 | I'm On My Way To Mandalay | Henry Burr, Albert Campbell   & Will Oakland | 6 | 1914 |
| 243 | 4/11 | Rebecca Of Sunny-Brook Farm | American Quartet | 6 | 1914 |
| 244 | 5/23 | I Love The Ladies | Arthur Collins & Byron Harlan | 3 | 1914 |
| 245 | 6/13 | The Song That Stole My Heart Away | Henry Burr | 7 | 1914 |
| 246 | 8/1 | By The Beautiful Sea | Heidelberg Quintet | 6 | 1914 |
| 247 | 9/12 | Cohen On The Telephone | Joe Hayman | 5 | 1914 |
| 248 | 9/26 | By The Beautiful Sea | Ada Jones & Billy Watkins | 2 | 1914 |
| 249 | 10/31 | Ballin' The Jack | Prince's Orchestra | 3 | 1914 |
| 250 | 11/21 | The Aba Daba Honeymoon | Arthur Collins & Byron Harlan | 2 | 1914 |
| 251 | 12/5 | It's A Long, Long Way To Tipperary | American Quartet | 7 | 1914 |
| 252 | 1/23 | It's A Long, Long Way To Tipperary | John McCormack | 8 | 1915 |
| 253 | 3/20 | Chinatown, My Chinatown | American Quartet | 2 | 1915 |
| 254 | 4/3 | Carry me Back To Old Virginny | Alama Gluck | 5 | 1915 |
| 255 | 4/24 | I Didn't Raise My boy To Be A Soldier | Morton Harvey | 3 | 1915 |
| 256 | 5/29 | I Didn't Raise My boy To Be A Soldier | Peerless Quartet | 4 | 1915 |
| 257 | 6/26 | A Little Bit Of Heaven | George MacFarlane | 5 | 1915 |
| 258 | 7/31 | Home, Sweet Home | Alice Nielsen | 2 | 1915 |
| 259 | 8/14 | My Bird Of Paradise | Peerless Quartet | 4 | 1915 |
| 260 | 9/11 | My Little Dream Girl | James F. Harrison & James Reed | 2 | 1915 |
| 261 | 9/25 | Hello, Frisco! | Olive Kline & Reinald Werrenrath | 6 | 1915 |
| 262 | 11/6 | Close To My Heart | Henry Burr & Albert Campbell | 2 | 1915 |
| 263 | 11/20 | They Didn't Believe Me | Harry MacDonough & Olive Kline | 7 | 1915 |
| 264 | 1/8 | Keep The Home Fires Burning | Frederick J. Wheeler | 2 | 1916 |
| 265 | 1/22 | There's A Long, Long trail | James F. Harrison & James Reed | 3 | 1916 |
| 266 | 2/12 | Somewhere A voice Is Calling | John McCormack | 2 | 1916 |
| 267 | 2/26 | M-O-T-H-E-R | Henry Burr | 6 | 1916 |
| 268 | 4/8 | The Lights Of My Home Town | Peerless Quartet | 2 | 1916 |
| 269 | 4/22 | Hello, Hawaii, How Are You? | Prince's Orchestra | 5 | 1916 |
| 270 | 5/6 | I Love A Piano | Billy Murray | 1 | 1916 |
| 271 | 5/13 | The Girl On The Magazine | Harry MacDonough | 3 | 1916 |
| 272 | 6/17 | Good-Bye, Good Luck, God Bless You | Henry Burr | 6 | 1916 |
| 273 | 7/29 | There's A Quaker Down In Quaker Town | Henry Burr & Albert Campbell | 3 | 1916 |
| 274 | 8/19 | The Star-Spangled Banner | Prince's Orchestra | 2 | 1916 |
| 275 | 9/2 | America | Columbia Mixed Double Quartet | 2 | 1916 |
| 276 | 9/16 | I Sent My Wife To The Thousand isles | Al Jolson | 3 | 1916 |
| 277 | 10/7 | If I Knock The 'L' Out Of Kelly | Marguerite Farrell | 3 | 1916 |
| 278 | 10/28 | Pretty Baby | Billy Murray | 1 | 1916 |
| 279 | 11/4 | Ireland Must Be Heaven, For My Mother Came From There | Charles Harrison | 3 | 1916 |
| 280 | 11/25 | Oh How She Could Yacki Hacki Wicki Wachi Woo | Arthur Collins & Byron Harlan | 2 | 1916 |
| 281 | 12/9 | Turn Back The Universe And Give Me Yester Day | Harry MacDonough & Orpheus Quartet | 3 | 1916 |
| 282 | 12/30 | The Sunshine Of Your Smile | John McCormack | 4 | 1916 |
| 283 | 1/27 | My Own Iona | Hoarce Wright & Rene Dietrich | 4 | 1917 |
| 284 | 2/24 | Poor Butterfly | Victor Military Band | 6 | 1917 |
| 285 | 4/7 | Hush-A-Bye Ma Baby | Elsie Baker | 4 | 1917 |
| 286 | 5/5 | Pack Up Your Troubles In Your Old Kit Bag | Knickerbocker Quartet | 5 | 1917 |
| 287 | 6/9 | The Star-Spangled Banner | John McCormack | 3 | 1917 |
| 288 | 6/30 | For Me And My Gal | Van & Schneck | 3 | 1917 |
| 289 | 7/21 | Oh Johnny, Oh Hohnny, Oh! | American Quartet | 3 | 1917 |
| 290 | 8/11 | Lookout Mountain | Henry Burr & Albert Campbell | 2 | 1917 |
| 291 | 8/25 | Till The Clouds Roll By | Anna Wheaton & James Harrod | 6 | 1917 |
| 292 | 10/6 | Good-Bye Broadway, Hello France | American Quartet | 1 | 1917 |
| 293 | 10/13 | Over There | American Quartet | 9 | 1917 |
| 294 | 11/3 | Over There | Peerless Quartet | 2 | 1917 |
| 295 | 12/1 | Over There | Nora Bayes | 3 | 1917 |
| 296 | 1/19 | Send Me Away With A Smile | John McCormack | 4 | 1918 |
| 297 | 2/16 | I Don't Know Where I'm Going But I'm One My Way | Peerless Quartet | 2 | 1918 |
| 298 | 3/2 | The Battle Hymn Of The Rebuplic | Charles Harrison & Columbia   Stellar Quartet | 1 | 1918 |
| 299 | 3/9 | Hail! Hail! The Gan's All Here | Irving Kaufman & Columbia Quartet | 4 | 1918 |
| 300 | 4/6 | I'm All Bound Round With The Mason Dixon Line | Al Jolson | 3 | 1918 |
| 301 | 4/13 | Dark Town Strutters' Ball | Arthur Collins & Byron Harlan | 1 | 1918 |
| 302 | 4/27 | Just A Baby's Prayer At Twilight | Henry Burr | 11 | 1918 |
| 303 | 7/13 | I'm Sorry I Made You Cry | Henry Burr | 2 | 1918 |
| 304 | 7/20 | Hello Central, Give Me No Man's Land | Al Jolson | 3 | 1918 |
| 305 | 8/17 | Rock-A-Bye Your Baby With A Dixie Melody | Al Jolson | 8 | 1918 |
| 306 | 9/7 | Smiles | Joseph C. Smith's Orchestra | 1 | 1918 |
| 307 | 10/26 | Over There | Enrico Caruso | 3 | 1918 |
| 308 | 11/12 | Tiger Rag | Original Dixieland Jazz Band | 2 | 1918 |
| 309 | 11/16 | Oh, How I Hate To Get Up In The Morning | Arthur Fields | 4 | 1918 |
| 310 | 12/14 | I'm Always Chasing Rainbows | Charles Harrison | 5 | 1918 |
| 311 | 1/18 | O Death, Where Is Thy Sting? | Bert Williams | 2 | 1919 |
| 312 | 2/1 | After You've Gone | Marion Harris | 3 | 1919 |
| 313 | 2/22 | Till We Meet Again | Henry Burr & Albert Campbell | 9 | 1919 |
| 314 | 3/15 | Till We Meet Again | Lewis James & Charles Hart | 1 | 1919 |
| 315 | 5/3 | Till We Meet Again | Nicholas Orlando's Orchestra | 2 | 1919 |
| 316 | 5/17 | Beautiful Ohio | Waldorf-Astoria Dance Orchestra | 1 | 1919 |
| 317 | 5/24 | Beautiful Ohio | Henry Burr | 9 | 1919 |
| 318 | 7/12 | I'm Forever Blowing Bubbles | Henry Burr & Albert Campbell | 2 | 1919 |
| 319 | 8/9 | I'll Say She Does | Al Jolson | 6 | 1919 |
| 320 | 9/20 | It's Nobody's Business But My Own | Bert Williams | 2 | 1919 |
| 321 | 10/4 | A Pretty Girl Is Like A Melody | John Steel | 5 | 1919 |
| 322 | 10/25 | I'm Forever Blowing Bubbles | Ben Selvin's Orchestra | 4 | 1919 |
| 323 | 12/5 | Oh! What A Pal Was Mary | Henry Burr | 6 | 1919 |
| 324 | 1/17 | I've Got My Captain Working For Me Now | Al Jolson | 2 | 1920 |
| 325 | 1/31 | Dardanella | Ben Selvin's Orchestra | 13 | 1920 |
| 326 | 5/1 | Alice Glue Gown | Edith Day | 1 | 1920 |
| 327 | 5/8 | Swanee | Al Jolson | 9 | 1920 |
| 328 | 7/3 | When My Baby Smiles At Me | Ted Lewis & His Band | 7 | 1920 |
| 329 | 8/7 | Hold Me | Art Hickman | 3 | 1920 |
| 330 | 9/18 | The Love Nest | John Steel | 4 | 1920 |
| 331 | 9/25 | St. Louis Blues | Marion Harris | 3 | 1920 |
| 332 | 10/16 | The Love Nest | Art Hickman | 2 | 1920 |
| 333 | 10/30 | Whispering | Paul Whiteman | 11 | 1920 |
| 334 | 12/11 | The Japanese Sandman | Paul Whiteman | 2 | 1920 |
| 335 | 1/29 | Wang Wang Blues | Paul Whiteman | 6 | 1921 |
| 336 | 3/12 | Margie | Eddie Cantor | 5 | 1921 |
| 337 | 4/16 | O-H-I-O | Al Jolson | 4 | 1921 |
| 338 | 5/14 | Look For The Silver Lining | Marion Harris | 3 | 1921 |
| 339 | 6/4 | My Mammy | Paul Whiteman | 5 | 1921 |
| 340 | 7/8 | Make Believe | Nora Bayes | 3 | 1921 |
| 341 | 7/30 | Cherie | Paul Whiteman | 6 | 1921 |
| 342 | 9/10 | Ain't We Got Fun? | Van & Schneck | 2 | 1921 |
| 343 | 9/24 | Song Of India | Paul Whiteman | 5 | 1921 |
| 344 | 10/22 | All By Myself | Ted Lewis | 4 | 1921 |
| 345 | 11/26 | Say It With Music | Paul Whiteman | 5 | 1921 |
| 346 | 12/31 | Wabash Blues | Isham Jones | 6 | 1921 |
| 347 | 2/11 | April Showers | Al Jolson | 11 | 1922 |
| 348 | 3/25 | My Man | Fanny Brice | 1 | 1922 |
| 349 | 5/6 | Angel Child | Al Jolson | 5 | 1922 |
| 350 | 6/10 | On The Alamo | Isham Jones | 4 | 1922 |
| 351 | 7/8 | Do It Again | Paul Whiteman | 2 | 1922 |
| 352 | 7/22 | Stumbling | Paul Whiteman | 6 | 1922 |
| 353 | 9/2 | Mr. Gallagher And Mr. Shean | Ernest hare & Billy Jones | 2 | 1922 |
| 354 | 9/16 | Hot Lips | Paul Whiteman | 6 | 1922 |
| 355 | 10/28 | Mr. Gallagher And Mr. Shean | Gallagher & Shean | 6 | 1922 |
| 356 | 12/9 | My Buddy | Henry Burr | 1 | 1922 |
| 357 | 12/16 | Three O' Clock In The Morning | Paul Whiteman | 8 | 1922 |
| 358 | 1/6 | I'll Build A Stairway To Paradise | Paul Whiteman | 1 | 1923 |
| 359 | 1/13 | Toot toot tootsie (Goo'bye) | Al Jolson | 4 | 1923 |
| 360 | 3/10 | Carolina In The Morning | Van & Schneck | 3 | 1923 |
| 361 | 4/7 | Parade Of The Wooden Soldiers | Paul Whiteman | 7 | 1923 |
| 362 | 5/26 | Love Sends A Little Gift Of Roses | Carl Fenton | 3 | 1923 |
| 363 | 6/16 | Bambalina | Paul Whiteman | 1 | 1923 |
| 364 | 6/23 | Dreamy Melody | Art Landry | 3 | 1923 |
| 365 | 7/14 | Down Hearted Blues | Bessie Smith | 4 | 1923 |
| 366 | 8/11 | Swingin' Down The Lane | Isham Jones | 6 | 1923 |
| 367 | 9/1 | Yes! We Have No Bananas | Billy Jones | 5 | 1923 |
| 368 | 10/27 | Yes! We Have No Bananas | Ben Selvin | 2 | 1923 |
| 369 | 11/10 | That Old Gang Of Mine | Billy Murray & Ed Smalle | 6 | 1923 |
| 370 | 12/22 | No, No, Nora | Eddie Cantor | 2 | 1923 |
| 371 | 1/5 | Sleep | Fred Waring's Pennsylvanians | 5 | 1924 |
| 372 | 1/26 | Charleston | Arthur Gibbs | 1 | 1924 |
| 373 | 2/16 | It Ain't Gonna Rain No Mo' | Wendell Hall | 6 | 1924 |
| 374 | 3/1 | Linger Awhile | Paul Whiteman | 4 | 1924 |
| 375 | 3/29 | Somebody Stole My Gal | Ted Weems | 5 | 1924 |
| 376 | 5/24 | California, Here I Come! | Al Jolson | 6 | 1924 |
| 377 | 7/19 | Spain | Isham Jones | 2 | 1924 |
| 378 | 8/2 | What'll I Do? | Paul Whiteman | 5 | 1924 |
| 379 | 9/6 | It Had To Be You | Isham Jones | 5 | 1924 |
| 380 | 10/11 | Memory Lane | Fred Waring's Pennsylvanians | 5 | 1924 |
| 381 | 11/15 | I Wonder What's Become of Sally? | Al Jolson | 3 | 1924 |
| 382 | 12/5 | Somebody Loves Me | Paul Whiteman | 5 | 1924 |
| 383 | 1/10 | All Alone | Al Jolson | 5 | 1925 |
| 384 | 2/7 | All Alone | Paul Whiteman | 3 | 1925 |
| 385 | 2/28 | Tea For Two | Marion Harris | 3 | 1925 |
| 386 | 3/21 | All Alone | John McCormack | 2 | 1925 |
| 387 | 4/4 | I'll See you In My Dreams | Isham Jones | 7 | 1925 |
| 388 | 5/23 | O! Katherina | Ted Lewis | 1 | 1925 |
| 389 | 5/30 | The Prisoner's Song | Vernon Dalhart | 5 | 1925 |
| 390 | 7/4 | Sweet Georgia Brown | Ben Bernie | 5 | 1925 |
| 391 | 8/1 | If You Knew Susie | Eddie Cantor | 5 | 1925 |
| 392 | 9/12 | Yes Sir! That's My Baby | Gene Austin | 7 | 1925 |
| 393 | 10/31 | Oh, How I Miss You Tonight | Ben Selvin | 3 | 1925 |
| 394 | 11/21 | Manhattan | Ben Selvin (Knickerbockers) | 4 | 1925 |
| 395 | 12/19 | Remember | Isham Jones | 1 | 1925 |
| 396 | 12/26 | The Prisoner's Song | Vernon Dalhart | 7 | 1925 |
| 397 | 2/13 | Who? | George Olsen | 6 | 1926 |
| 398 | 3/27 | Sleepy Time Gal | Ben Bernie | 4 | 1926 |
| 399 | 4/17 | I'm Sitting On Top Of The World | Al Jolson | 2 | 1926 |
| 400 | 5/8 | Always | George Olsen | 3 | 1926 |
| 401 | 5/22 | Five Foot Two, Eyes Of Blue | Gene Austin | 1 | 1926 |
| 402 | 6/5 | Always | Vincent Lopez | 2 | 1926 |
| 403 | 6/19 | Gimme A Lil' Kiss, Will Ya, Huh? | Whispering Jack Smith | 2 | 1926 |
| 404 | 7/3 | Valencia | Paul Whiteman | 11 | 1926 |
| 405 | 9/4 | Bye, Bye Blackbird | Gene Austin | 3 | 1926 |
| 406 | 10/2 | When The Red, Red Robin Come    Bob-Bob-Bobbin' Along | Al Jolson | 2 | 1926 |
| 407 | 10/16 | Baby Face | Jan Garber | 6 | 1926 |
| 408 | 11/27 | Breezin' Along With The Breeze | Johnny Marvin | 2 | 1926 |
| 409 | 12/11 | The Birth Of The Blues | Paul Whiteman | 4 | 1926 |
| 410 | 1/8 | In A Little Spanish Town | Paul Whiteman | 8 | 1927 |
| 411 | 3/5 | Some Of These Days | Sophie Tucker w/Ted Lewis & His Band | 5 | 1927 |
| 412 | 4/9 | Tonight You Belong To Me | Gene Austin | 3 | 1927 |
| 413 | 4/30 | Blue Skies | Ben Selvin | 2 | 1927 |
| 414 | 5/14 | Ain't She Sweet? | Ben Bernie | 4 | 1927 |
| 415 | 6/11 | At Sundown (When Love Is Calling Me Home) | George Olsen | 3 | 1927 |
| 416 | 7/2 | Two Black Crows Parts I & II | Moran & Mack | 5 | 1927 |
| 417 | 8/6 | Forgive Me | Gene Austin | 1 | 1927 |
| 418 | 8/13 | Me And My Shadow | Whispering Jack Smith | 4 | 1927 |
| 419 | 9/10 | Russian Lullaby | Roger Wolfe Kahn | 3 | 1927 |
| 420 | 10/1 | Charmaine! | Guy Lombardo | 7 | 1927 |
| 421 | 11/19 | My Blue Heaven | Paul Whiteman | 1 | 1927 |
| 422 | 11/26 | Ida, Sweet As Apple Cider | Red Nichols | 3 | 1927 |
| 423 | 12/17 | My Blue Heaven | Gene Austin | 13 | 1927 |
| 424 | 3/17 | Among My Souvenirs | Paul Whiteman | 4 | 1928 |
| 425 | 4/14 | Together | Paul Whiteman | 2 | 1928 |
| 426 | 4/28 | Ol' Man River | Paul Whiteman | 1 | 1928 |
| 427 | 5/5 | Romona | Paul Whiteman | 3 | 1928 |
| 428 | 5/26 | Romona | Gene Austin | 8 | 1928 |
| 429 | 7/21 | Laugh, Clown, Laugh! | Fred Waring's Pennsylvanians | 1 | 1928 |
| 430 | 7/28 | My Angel | Paul Whiteman | 6 | 1928 |
| 431 | 9/8 | Jeannie (I Dream Of Lilac Time) | Gene Austin | 5 | 1928 |
| 432 | 10/13 | I Can't Give You Anything  But Love | Cliff Edwards | 1 | 1928 |
| 433 | 10/20 | Sonny Boy | Al Jolson | 12 | 1928 |
| 434 | 12/1 | There's A Rainbow Round My Shoulder | Al Jolson | 2 | 1928 |
| 435 | 1/26 | Sweethearts On Parade | Guy Lombardo | 3 | 1929 |
| 436 | 2/16 | Carolina Moon | Gene Austin | 7 | 1929 |
| 437 | 3/23 | A Precious Little Thing Called Love | George Olsen | 2 | 1929 |
| 438 | 4/20 | Honey | Rudy Vallee | 8 | 1929 |
| 439 | 6/15 | The Wedding Of The Painted Doll | Leo Reisman | 4 | 1929 |
| 440 | 7/13 | Pagan Love Song | Copley Plaza Orchestra | 4 | 1929 |
| 441 | 8/10 | Singin' In The Rain | Cliff Edwards | 3 | 1929 |
| 442 | 8/31 | Little Pal | Al Jolson | 5 | 1929 |
| 443 | 10/5 | Am I Blue? | Ethel Walters | 2 | 1929 |
| 444 | 10/19 | Tip Toe Through The tulips | Nick Lucas | 10 | 1929 |
| 445 | 12/28 | Great Day | Paul Whiteman | 2 | 1929 |
| 446 | 1/11 | Chant Of The Jungle | Roy Ingraham | 3 | 1930 |
| 447 | 2/1 | The Man From The South | Ted Weems | 1 | 1930 |
| 448 | 2/8 | Happy Days Are Here Again | Benny Meroff | 3 | 1930 |
| 449 | 3/1 | Puttin' On The Ritz | Harry Richman | 1 | 1930 |
| 450 | 3/8 | Happy Days Are Here Again | Ben Selvin | 2 | 1930 |
| 451 | 3/22 | Stein Song | Rudy Vallee | 10 | 1930 |
| 452 | 5/31 | When It's Springtime In The Rockies | Hilo Hawaiian Orchestra | 2 | 1930 |
| 453 | 6/14 | When It's Springtime In The Rockies | Ben Selvin | 3 | 1930 |
| 454 | 7/5 | Dancing With Tears In My Eyes | Nat Shilkret | 7 | 1930 |
| 455 | 8/23 | Little White Lies | Fred Waring's Pennsylvanians | 6 | 1930 |
| 456 | 9/20 | If I Could Be With You One Hour Tonight | McKinney's Cotton Pickers | 2 | 1930 |
| 457 | 10/18 | Body And Soul | Paul Whiteman | 6 | 1930 |
| 458 | 11/29 | Three Little Words | Duke Ellington | 3 | 1930 |
| 459 | 12/20 | You're Driving Me Crazy! | Guy Lombardo | 4 | 1930 |
| 460 | 1/17 | The Peanut Vendor | Don Azpiazu | 7 | 1931 |
| 461 | 2/14 | Just A Gigolo | Ted Lewis | 2 | 1931 |
| 462 | 3/21 | By The River St. Marie | Guy Lombardo | 3 | 1931 |
| 463 | 4/4 | Minnie The Moocher | Cab Calloway | 1 | 1931 |
| 464 | 4/18 | Star Dust | Isham Jones | 1 | 1931 |
| 465 | 4/25 | Dream A Little Dream Of Me | Wayne King | 4 | 1931 |
| 466 | 5/16 | Out Of Nowhere | Bing Crosby | 3 | 1931 |
| 467 | 6/6 | Moonlight Saving Time | Guy Lombardo | 3 | 1931 |
| 468 | 6/27 | Just One More Chance | Bing Crosby | 2 | 1931 |
| 469 | 7/11 | I Found A Million-Dollar Baby | Fred Waring's Pennsylvanians | 3 | 1931 |
| 470 | 8/8 | At Your Command | Bing Crosby | 3 | 1931 |
| 471 | 8/22 | Sweet And Lovely | Gus Arnheim | 6 | 1931 |
| 472 | 10/3 | When The Moon Comes Over The Mountain | Kate Smith | 2 | 1931 |
| 473 | 10/17 | Good Night, Sweetheart | Wayne King | 7 | 1931 |
| 474 | 12/5 | Good Night, Sweetheart | Guy Lombardo | 2 | 1931 |
| 475 | 12/19 | Tiger Rag | Mills Brothers | 4 | 1931 |
| 476 | 1/16 | River, Stay Way From My Door | Kate Smith w/ Guy Lombardo | 2 | 1932 |
| 477 | 1/30 | Dinah | Bing Crosby & Mills Brothers | 2 | 1932 |
| 478 | 2/13 | All Of Me | Paul Whiteman | 3 | 1932 |
| 479 | 3/5 | All Of Me | Louis Armstrong | 2 | 1932 |
| 480 | 3/19 | Too Many Tears | Guy Lombardo | 2 | 1932 |
| 481 | 4/2 | Paradise | Leo Reisman | 6 | 1932 |
| 482 | 5/14 | Paradise | Guy Lombardo | 3 | 1932 |
| 483 | 6/4 | Lullaby Of The Leaves | George Olsen | 2 | 1932 |
| 484 | 6/18 | In A Shanty In Old Shanty Town | Ted Lewis | 10 | 1932 |
| 485 | 8/27 | We Just Couldn't Say Goodbye | Guy Lombardo | 5 | 1932 |
| 486 | 10/1 | Say It Isn't So | George Olsen | 2 | 1932 |
| 487 | 10/15 | Please | Bing Crosby | 6 | 1932 |
| 488 | 11/26 | Brother, Can You Spare A Dime? | Bing crosby | 2 | 1932 |
| 489 | 12/10 | Brother, Can You Spare A Dime? | Rudy Vallee | 2 | 1032 |
| 490 | 12/24 | Night And Day | Fred Astaire w/ Leo Reisman | 10 | 1932 |
| 491 | 3/4 | You're Getting To Be A Habit With Me | Bing Crosby | 4 | 1933 |
| 492 | 4/1 | Forty-Second Street | Don Bestor | 3 | 1933 |
| 493 | 4/22 | Stormy Weather | Leo Reisman | 8 | 1933 |
| 494 | 6/17 | Stormy Weather | Ethel Walters | 3 | 1933 |
| 495 | 7/8 | Shadow Waltz | Bing Crosby | 2 | 1933 |
| 496 | 7/22 | Lazybones | Ted Lewis | 4 | 1933 |
| 497 | 8/19 | Love Is The Sweetest Thing | Ray Noble | 5 | 1933 |
| 498 | 9/23 | The Last Round-Up | George Olsen | 9 | 1933 |
| 499 | 11/4 | The Last Round-Up | Guy Lombardo | 3 | 1933 |
| 500 | 12/16 | Did You Ever See A Dream Walking? | Eddy Duchin | 3 | 1933 |
| 501 | 1/6 | The Old Spinning Wheel | Ray Noble | 3 | 1934 |
| 502 | 1/20 | Smoke Gets In Your Eyes | Paul Whiteman | 6 | 1934 |
| 503 | 2/24 | Let's Fall In Love | Eddy Duchin | 5 | 1934 |
| 504 | 3/3 | My Little Grass Shack In Kealakekua, Hawaii | Ted Fio Rito | 1 | 1934 |
| 505 | 3/31 | The Carioca | Enric Madriguera | 2 | 1934 |
| 506 | 4/7 | Wagon Wheels | Paul Whiteman | 1 | 1934 |
| 507 | 4/14 | Little Dutch Mill | Bing Crosby | 5 | 1934 |
| 508 | 5/12 | Cocktails For Two | Duke Ellington | 5 | 1934 |
| 509 | 6/9 | I'll String Along With You | Ted Fio Rito | 5 | 1934 |
| 510 | 7/7 | Moon Glow | Benny Goodman | 1 | 1934 |
| 511 | 7/14 | The Very Thought Of You | Ray Noble | 5 | 1934 |
| 512 | 7/14 | All I Do Is Dream Of You | Jan Garber | 2 | 1934 |
| 513 | 8/18 | Love In Bloom | Bing Crosby | 6 | 1934 |
| 514 | 9/15 | I Saw Stars | Freddy Martin | 4 | 1934 |
| 515 | 10/20 | One Night Of Love | Grace Moore | 4 | 1934 |
| 516 | 10/27 | The Continental | Leo Reisman | 2 | 1934 |
| 517 | 11/10 | Stars Fell On Alabama | Guy Lombardo | 4 | 1934 |
| 518 | 12/8 | June In January | Bing Crosby | 7 | 1934 |
| 519 | 12/8 | Stay As Sweet As You Are | Jimmie Grier | 3 | 1934 |
| 520 | 12/29 | The Object Of My Affection | Jimmie Grier | 2 | 1934 |
| 521 | 1/12 | Isle Of Capri | Ray Noble | 7 | 1935 |
| 522 | 1/26 | Blue Moon | Glen Gray | 3 | 1935 |
| 523 | 1/26 | The Object Of My Affection | Boswell Sisters | 2 | 1935 |
| 524 | 3/23 | Lovely To Look At | Eddy Duchin | 4 | 1935 |
| 525 | 4/13 | It's Easy To Remember | Bing Crosby | 2 | 1935 |
| 526 | 4/20 | Soon | Bing Crosby | 1 | 1935 |
| 527 | 5/4 | I Won't Dance | Eddy Duchin | 3 | 1935 |
| 528 | 5/4 | Lullaby Of Broadway | Dorsey Brothers Orchestra | 2 | 1935 |
| 529 | 5/18 | What's The Reason (I'm Not Pleasin' You) | Guy Lombardo | 2 | 1935 |
| 530 | 6/1 | Life Is A Song | Ruth Etting | 2 | 1935 |
| 531 | 6/15 | When I Grow Too Old To Dream | Glen Gray | 4 | 1935 |
| 532 | 6/22 | She's A Latin From Manhattan | Victor Young | 4 | 1935 |
| 533 | 6/29 | Chasing Shadows | Dorsey Brothers Orchestra | 3 | 1935 |
| 534 | 7/13 | In A Little Gypsy Tea Room | Bob Crosby | 3 | 1935 |
| 535 | 7/20 | Let's Swing It | Ray Noble | 2 | 1935 |
| 536 | 8/3 | Rhythm Is Our Business | Jimmie Lunceford | 1 | 1935 |
| 537 | 8/10 | Cheek to Cheek | Fred Astaire | 11 | 1935 |
| 538 | 8/10 | Paris In The Spring | Ray Noble | 1 | 1935 |
| 539 | 8/17 | And Then Some | Ozzie Nelson | 1 | 1935 |
| 540 | 8/24 | East Of The Sun | Tom Coakley | 2 | 1935 |
| 541 | 9/7 | I'm In The Mood For Love | Little Jack Little | 3 | 1935 |
| 542 | 10/19 | Truckin' | Fats Waller | 3 | 1935 |
| 543 | 11/2 | You Are My Lucky Star | Eddy Duchin | 3 | 1935 |
| 544 | 11/30 | Red Sails In The Sunset | Guy Lombardo | 4 | 1935 |
| 545 | 12/21 | Red Sails In The Sunset | Bing Crosby | 2 | 1935 |
| 546 | 12/21 | On Treasure Island | Tommy Dorsey | 1 | 1935 |
| 547 | 12/28 | A Little Bit Independent | Fats Waller | 2 | 1935 |
| 548 | 1/4 | The Music Goes Round And Round | Tommy Dorsey | 5 | 1936 |
| 549 | 1/4 | The Music Goes Round And Round | Riley-Farley Orchestra | 3 | 1936 |
| 550 | 2/1 | Moon Over Miami | Eddy Duchin | 3 | 1936 |
| 551 | 2/8 | Alone | Tommy Dorsey | 6 | 1936 |
| 552 | 2/29 | A Beautiful Lady In Blue | Jan Garber | 2 | 1936 |
| 553 | 3/14 | Goody-Goody | Benny Goodman | 6 | 1936 |
| 554 | 3/21 | Lights Out | Eddy Duchin | 1 | 1936 |
| 555 | 4/4 | I'm Putting All My Eggs In One Basket | Fred Astaire | 1 | 1936 |
| 556 | 4/11 | It's Been So Long | Benny Goodman | 2 | 1936 |
| 557 | 5/2 | Lost | Guy Lombardo | 2 | 1936 |
| 558 | 5/9 | A Melody From The Sky | Jan Garber | 3 | 1936 |
| 559 | 5/23 | You | Tommy Dorsey | 1 | 1936 |
| 560 | 5/30 | The Glory Of You | Benny Goodman | 6 | 1936 |
| 561 | 6/6 | Is It True What They Say About Dixie? | Jimmy Dorsey | 4 | 1936 |
| 562 | 6/6 | All My Life | Fats Waller | 1 | 1936 |
| 563 | 7/11 | There's A Small Hotel | Hal Kemp | 2 | 1936 |
| 564 | 7/18 | Take My Heart | Eddy Duchin | 2 | 1936 |
| 565 | 7/25 | It's A Sin to Tell A Lie | Fats Waller | 4 | 1936 |
| 566 | 8/1 | These Foolish things remind Me Of You | Benny Goodman | 2 | 1936 |
| 567 | 8/15 | When I'm With You | Hal Kemp | 2 | 1936 |
| 568 | 8/22 | Until The Real thing Comes Along | Andy Kirk | 2 | 1936 |
| 569 | 8/29 | Did I Remember? | Shep Fields | 4 | 1936 |
| 570 | 9/5 | A Fine Romance | Fred Astaire | 5 | 1936 |
| 571 | 10/3 | The Way You Look To-night | Fred Astaire | 6 | 1936 |
| 572 | 10/10 | When did You Leave Heaven? | Guy Lombardo | 2 | 1936 |
| 573 | 11/14 | You Turned The Tables On Me | Benny Goodman | 2 | 1936 |
| 574 | 11/28 | Pennies From Heaven | Bing Crosby | 10 | 1936 |
| 575 | 12/5 | I'll Sing You A Thousand Love Songs | Eddy Duchin | 1 | 1936 |
| 576 | 12/12 | In The Chapel In The Moonlight | Shep Fields | 2 | 1936 |
| 577 | 1/2 | It's De-Lovely | Eddy Duchin | 2 | 1937 |
| 578 | 2/6 | Goodnight, My Love | Benny Goodman | 4 | 1937 |
| 579 | 2/20 | This Year's Kisses | Hal Kemp | 4 | 1937 |
| 580 | 2/20 | With Plenty Of Money And You | Henry Busse | 1 | 1937 |
| 581 | 2/27 | This Year's Kisses | Benny Goodman | 3 | 1937 |
| 582 | 3/27 | Marie | Tommy Dorsey | 2 | 1937 |
| 583 | 4/3 | Boo Hoo | Guy Lombardo | 5 | 1937 |
| 584 | 4/17 | Sweet Leilani | Bing Crosby | 10 | 1937 |
| 585 | 4/24 | Too Marvelous For Wods | Bing Crosby | 1 | 1937 |
| 586 | 5/1 | They Can't Take That Away From Me | Fred Astaire | 1 | 1937 |
| 587 | 5/15 | Carelessly | Teddy Wilson f/ Billie Holiday | 3 | 1937 |
| 588 | 6/5 | September In The Rain | Guy Lombardo | 4 | 1937 |
| 589 | 7/3 | It Looks Like Rain In Cherry Blossom Lane | Guy Lombardo | 5 | 1937 |
| 590 | 7/3 | The Merry-Go-Round  Broke Down | Russ Morgan | 2 | 1937 |
| 591 | 7/17 | The Merry-Go-Round  Broke Down | Shep Fields | 2 | 1937 |
| 592 | 7/24 | Where Or When | Hal Kemp | 1 | 1937 |
| 593 | 7/31 | Smarty | Fats Waller | 2 | 1937 |
| 594 | 7/31 | Gone With The Wind | Hoarce Heidt | 1 | 1937 |
| 595 | 8/7 | A Sailboat In The Moonlight | Guy Lombardo | 3 | 1937 |
| 596 | 8/21 | Satan Takes A Holiday | Tommy Dorsey | 3 | 1937 |
| 597 | 9/4 | Whispers In The Dark | Bob Crosby | 4 | 1937 |
| 598 | 9/11 | The Big Apple | Tommy Dorsey's Clam Bake Seven | 2 | 1937 |
| 599 | 9/11 | So Rare | Guy Lombardo | 1 | 1937 |
| 600 | 9/25 | The Moon Got In My Eyes | Bing Crosby | 4 | 1937 |
| 601 | 10/9 | That Old Feeling | Shep Fields | 4 | 1937 |
| 602 | 10/16 | You Can't Stop Me From Dreaming | Teddy Wilson | 2 | 1937 |
| 603 | 11/6 | Remember Me? | Bing Crosby | 3 | 1937 |
| 604 | 11/20 | Vieni, Vieni | Rudy Vallee | 1 | 1937 |
| 605 | 11/27 | Once In A While | Tommy Dorsey | 7 | 1937 |
| 606 | 11/27 | The Dipsy doodle | Tommy Dorsey | 6 | 1937 |
| 607 | 12/11 | Bob White (Whatcha Gonna Swing Tonight?) | Bing Crosby & Connee Boswell | 1 | 1937 |
| 608 | 1/1 | Nice Work If You Can ge It | Fred Astaire | 1 | 1938 |
| 609 | 1/15 | Rosalie | Sammy Kaye | 2 | 1938 |
| 610 | 1/22 | Bei Mir Bist Du Schoen | Andrews Sisters | 5 | 1938 |
| 611 | 1/29 | You're A Sweetheart | Dolly Dawn | 1 | 1938 |
| 612 | 2/26 | Thanks For The Memory | Shep Fields | 4 | 1938 |
| 613 | 3/19 | Ti-Pi-Pin | Hoarce Heidt | 6 | 1938 |
| 614 | 3/19 | Don't Be That Way | Benny Goodman | 5 | 1938 |
| 615 | 4/23 | I Let A Song Go Out Of My Heart | Duke Ellington | 3 | 1938 |
| 616 | 5/7 | Please Be Kind | Red Norvo | 2 | 1938 |
| 617 | 5/14 | Love Walked In | Sammy Kaye | 3 | 1938 |
| 618 | 5/21 | Cry, Baby, Cry | Larry Clinton | 4 | 1938 |
| 619 | 5/28 | Cathedral In The Pines | Shep Fields | 3 | 1938 |
| 620 | 6/11 | I Let A Song Go Out Of My Heart | Benny Goodman | 1 | 1938 |
| 621 | 6/18 | Says My Heart | Red Norvo | 4 | 1938 |
| 622 | 6/25 | A-Tisket, A-Tasket | Ella Fitzgerald | 10 | 1938 |
| 623 | 7/16 | Music, Maestro, Please | Tommy Dorsey | 6 | 1938 |
| 624 | 9/17 | Change Partners | Fred Astaire | 2 | 1938 |
| 625 | 9/24 | Alexander's Ragtime Band | Bing Crosby & Connee Boswell | 2 | 1938 |
| 626 | 10/1 | My Reverie | Larry Clinton | 8 | 1938 |
| 627 | 10/1 | I've Got A Pocketful Of Dreams | Bing Crosby | 4 | 1938 |
| 628 | 10/15 | Change Partners | Jimmy Dorsey | 2 | 1938 |
| 629 | 10/29 | I've Got A Pocketful Of Dreams | Russ Morgan | 2 | 1938 |
| 630 | 10/29 | Heart And Soul | Larry Clinton | 1 | 1938 |
| 631 | 11/5 | Begin The beguine | Artie Shaw | 6 | 1938 |
| 632 | 12/17 | Two Sleepy People | Fats Waller | 2 | 1938 |
| 633 | 12/31 | You Must Have Been A Beautiful Baby | Bing Crosby | 2 | 1938 |
| 634 | 12/31 | I Won't Tell A Soul (I Love You) | Andy Kirk | 2 | 1938 |
| 635 | 1/7 | They Say | Artie Shaw | 2 | 1939 |
| 636 | 1/14 | Jeepers Creepers | Al Donohue | 5 | 1939 |
| 637 | 1/14 | Thanks For Ev'rything | Artie Shaw | 1 | 1939 |
| 638 | 2/4 | The Umbrella Man | Kay Kyser | 1 | 1939 |
| 639 | 2/11 | Deep Purple | Larry Clinton | 9 | 1939 |
| 640 | 3/18 | Penny Serenade | Guy Lombardo | 1 | 1939 |
| 641 | 4/22 | Heaven Can Wait | Glen Gray | 2 | 1939 |
| 642 | 5/6 | Our Love | Tommy Dorsey | 1 | 1939 |
| 643 | 5/13 | And The Angels Sing | Benny Goodman | 5 | 1939 |
| 644 | 5/20 | Three Little Fishies | Kay Kyser | 2 | 1939 |
| 645 | 6/3 | Beer Barrel Polka | Will Glahe | 4 | 1939 |
| 646 | 6/10 | Wishing (Will Make It So) | Glenn Miller | 4 | 1939 |
| 647 | 7/8 | Stairway To The Stars | Glenn Miller | 4 | 1939 |
| 648 | 8/12 | Moon Love | Glenn Miller | 4 | 1939 |
| 649 | 8/12 | Sunrise Serenade | Glenn Miller | 2 | 1939 |
| 650 | 9/9 | Over The Rainbow | Glenn Miller | 7 | 1939 |
| 651 | 9/9 | The Man With The Mandolin | Glenn Miller | 3 | 1939 |
| 652 | 9/30 | Blue Orchids | Glenn Miller | 1 | 1939 |
| 653 | 10/21 | Day In, Day Out | Bob Crosby | 1 | 1939 |
| 654 | 11/4 | South Of The  Border | Shep Fields | 5 | 1939 |
| 655 | 11/11 | Address Unknown | Ink Spots | 1 | 1939 |
| 656 | 11/25 | Scatter-Brain | Frankie Masters | 8 | 1939 |
| 657 | 1/27 | All The Things You Are | Tommy Dorsey | 2 | 1940 |
| 658 | 2/3 | Careless | Glenn Miller | 5 | 1940 |
| 659 | 2/10 | In The Mood | Glenn Miller | 10 | 1940 |
| 660 | 2/24 | Indian Summer | Tommy Dorsey | 1 | 1940 |
| 661 | 3/16 | Darn That Dream | Benny Goodman | 1 | 1940 |
| 662 | 3/30 | When You Wish Upon A Star | Glenn Miller | 5 | 1940 |
| 663 | 5/4 | Tuxedo Junction | Glenn Miller | 9 | 1940 |
| 664 | 5/4 | The Woodpecker Song | Glenn Miller | 7 | 1940 |
| 665 | 6/22 | Imagination | Glenn Miller | 3 | 1940 |
| 666 | 7/10 | Make Believe Island | Mitchell Ayres | 2 | 1940 |
| 667 | 7/20 | Fools Rush In | Glenn Miller | 1 | 1940 |
| 668 | 7/27 | I'll Never Smile Again | Tommy Dorsey | 12 | 1940 |
| 669 | 8/24 | Where Was I? | Charlie Barnet | 2 | 1940 |
| 670 | 9/7 | The Breeze And I | Jimmy Dorsey | 1 | 1940 |
| 671 | 9/14 | Sierra Sue | Bing Crosby | 4 | 1940 |
| 672 | 10/19 | Only Forever | Bing Crosby | 9 | 1940 |
| 673 | 11/23 | Blueberry Hill | Glenn Miller | 1 | 1940 |
| 674 | 11/28 | Ferryboat Serenade | Andrews Sisters | 3 | 1940 |
| 675 | 11/30 | Trade Winds | Bing Crosby | 4 | 1940 |
| 676 | 12/21 | Frenesi | Artie Shaw | 13 | 1940 |
| 677 | 1/18 | We Three | Ink Spots | 3 | 1941 |
| 678 | 2/8 | There I Go | Vaughn Monroe | 3 | 1941 |
| 679 | 3/1 | Dream Valley | Sammy Kaye | 1 | 1941 |
| 680 | 3/15 | Song Of The Volga Boatmen | Glenn Miller | 1 | 1941 |
| 681 | 3/29 | Amapola | Jimmy Dorsey | 10 | 1941 |
| 682 | 4/5 | I Hear A Rhapsody | Jimmy Dorsey | 2 | 1941 |
| 683 | 4/19 | There'll Be some Changes Made | Benny Goodman | 4 | 1941 |
| 684 | 4/19 | High On A Windy Hill | Jimmy Dorsey | 2 | 1941 |
| 685 | 5/7 | My Sister And I | Jimmy Dorsey | 2 | 1941 |
| 686 | 6/14 | Maria Elena | Jimmy Dorsey | 6 | 1941 |
| 687 | 6/21 | Daddy | Sammy Kaye | 8 | 1941 |
| 688 | 6/28 | Dolores | Jimmy Dorsey | 1 | 1941 |
| 689 | 7/5 | The Band Played On | Guy Lombardo | 2 | 1941 |
| 690 | 8/2 | Intermezzo | Guy Lombardo | 1 | 1941 |
| 691 | 8/30 | Green Eyes | Jimmy Dorsey | 4 | 1941 |
| 692 | 9/27 | Blue Champagne | Jimmy Dorsey | 1 | 1941 |
| 693 | 10/4 | Piano Concerto In B Flat | Freddy Martin | 8 | 1941 |
| 694 | 10/25 | (Lights Out) Til Reveille | Kay Kyser | 2 | 1941 |
| 695 | 11/8 | You And I | Glenn Miller | 5 | 1941 |
| 696 | 11/29 | Chattanooga Choo Choo | Glenn Miller | 9 | 1941 |
| 697 | 12/13 | I Don't Want To Set The World On Fire | Hoarce Heidt | 3 | 1941 |
| 698 | 12/20 | Elmer's Tune | Glenn Miller | 1 | 1941 |
| 699 | 2/7 | A String Of Pearls | Glenn Miller | 2 | 1942 |
| 700 | 2/14 | Blues In The Night | Woody Herman | 4 | 1942 |
| 701 | 2/28 | Moonlight Cocktail | Glenn Miller | 10 | 1942 |
| 702 | 3/14 | The White Cliffs Of Dover | Kay Kyser | 1 | 1942 |
| 703 | 3/21 | Rose O' Day | Freddy Martin | 2 | 1942 |
| 704 | 5/2 | Deep In The Heart Of Texas | Alvino Rey | 1 | 1942 |
| 705 | 5/9 | Tangerine | Jimmy Dorsey | 6 | 1942 |
| 706 | 5/9 | I Don't Want To Walk Without You | Harry James | 2 | 1942 |
| 707 | 6/6 | Somebody Else Is Taking My Place | Benny Goodman | 3 | 1942 |
| 708 | 6/13 | Jersey Bounce | Benny Goodman | 4 | 1942 |
| 709 | 6/20 | Sleepy Lagoon | Harry James | 4 | 1942 |
| 710 | 7/18 | Jingle, Jangle, Jingle | Kay Kyser | 8 | 1942 |
| 711 | 7/25 | Don't Sit Under The Apple Tree | Glenn Miller | 2 | 1942 |
| 712 | 8/29 | Who Wouldn't Love You | Kay Kyser | 2 | 1942 |
| 713 | 9/26 | He Wears A Pair Of Silver Wings | Kay Kyser | 4 | 1942 |
| 714 | 10/24 | (I've Got A Gal In) Kalamazoo | Glenn Miller | 8 | 1942 |
| 715 | 10/31 | White Christmas | Bing Crosby | 11 | 1942 |
| 716 | 12/19 | My Devotion | Vaughn Monroe | 1 | 1942 |
| 717 | 12/26 | Strip Polka | Kay Kyser | 2 | 1942 |
| 718 | 1/9 | Praise The Lord And Pass The Ammunition! | Kay Kyser | 3 | 1943 |
| 719 | 1/16 | There Are Such Things | Jimmy Dorsey | 6 | 1943 |
| 720 | 1/30 | Mister Five By Five | Harry James | 2 | 1943 |
| 721 | 2/13 | When The Lights Go On Again | Vaughn Monroe | 3 | 1943 |
| 722 | 2/13 | I Had The Craziest Dream | Harry James | 2 | 1943 |
| 723 | 3/6 | I've Heard That Song Before | Harry James | 13 | 1943 |
| 724 | 4/17 | Moonlight Becomes You | Bing Crosby | 2 | 1943 |
| 725 | 5/29 | That Old Black Magic | Glenn Miller | 1 | 1943 |
| 726 | 6/12 | Taking A Chance On Love | Benny Goodman | 3 | 1943 |
| 727 | 6/26 | As Time Goes By | Rudy Vallee | 4 | 1943 |
| 728 | 7/3 | Comin' In On A Wing And A Prayer | Song Spinners | 3 | 1943 |
| 729 | 7/24 | You'll Never Know | Dick Haymes | 7 | 1943 |
| 730 | 7/24 | Let's Get Lost | Vaughn Monroe | 3 | 1943 |
| 731 | 8/21 | In The Blue Of The Evening | Tommy Dorsey | 3 | 1943 |
| 732 | 9/4 | It Can't Be Wrong | Dick Haymes | 1 | 1943 |
| 733 | 9/11 | Sunday, Monday, Or Wlways | Bing Crosby | 7 | 1943 |
| 734 | 9/11 | All Or Nothing At All | Frank Sinatra | 2 | 1943 |
| 735 | 10/30 | Pistol Packin' Mama | Al Dexter | 8 | 1943 |
| 736 | 11/6 | Paper Doll | Mills Brothers | 12 | 1943 |
| 737 | 1/15 | Shoo-Shoo Baby | Andrews Sisters | 9 | 1944 |
| 738 | 1/29 | My Heart Twlls Me | Glen Gray | 5 | 1944 |
| 739 | 3/4 | Beasme Mucho | Jimmy Dorsey | 7 | 1944 |
| 740 | 3/18 | Mairzy Doats | Merry Macs | 5 | 1944 |
| 741 | 4/22 | San Fernando Valley | Bing Crosby | 5 | 1944 |
| 742 | 4/22 | It's Love-Love-Love | Guy Lombardo | 2 | 1944 |
| 743 | 5/6 | I Love You | Bing Crosby | 5 | 1944 |
| 744 | 6/10 | I'll Get By | Harry James | 6 | 1944 |
| 745 | 7/1 | I'll Be Seeing You | Bing Crosby | 4 | 1944 |
| 746 | 8/5 | Swinging On A Star | Bing Crosby | 9 | 1944 |
| 747 | 8/5 | G.I. Jive | Louis Jordan | 2 | 1944 |
| 748 | 10/7 | You Alwayrs Hurt The One You Love | Mills Brothers | 5 | 1944 |
| 749 | 10/14 | A Hot Time In The town Of Berlin | Bing Crosby & Andrews Sisters | 6 | 1944 |
| 750 | 10/14 | I'll Walk Alone | Dinah Shore | 4 | 1944 |
| 751 | 12/2 | Into Each Life Some Rain Must Fall | Ella Fitzgerald & Ink Spots | 2 | 1944 |
| 752 | 12/9 | I'm Making Believe | Ella Fitzgerald & Ink Spots | 2 | 1944 |
| 753 | 12/16 | Don't Fence Me In | Bing Crosby & Andrews Sisters | 8 | 1944 |
| 754 | 2/10 | Rum And Coca-Cola | Andrews Sisters | 10 | 1945 |
| 755 | 3/17 | Ac-Cent-Tchu-Ate The Positive | Johnny Mercer | 2 | 1945 |
| 756 | 3/31 | My Dreams Are Getting Better All The Time | Les Brown | 7 | 1945 |
| 757 | 3/31 | Candy | Johnny Mercer, Jo Stafford & Pied Pipers | 1 | 1945 |
| 758 | 4/14 | I'm Beginning To See The Light | Harry James | 2 | 1945 |
| 759 | 5/5 | Dream | Pied Pipers | 1 | 1945 |
| 760 | 5/12 | There! I've Said It Again | Vaughn Monroe | 6 | 1945 |
| 761 | 5/26 | Sentimental Journey | Les Brown | 9 | 1945 |
| 762 | 7/28 | On The Atchison, Topeka, & The Santa Fe | Johnny Mercer | 8 | 1945 |
| 763 | 9/15 | Till The End Of Time | Perry Como | 10 | 1945 |
| 764 | 11/17 | Chickery Chick | Sammy Kaye | 4 | 1945 |
| 765 | 11/24 | It's Been A Long, Long Time | Harry James | 3 | 1945 |
| 766 | 12/8 | It's Been A Long, Long Time | Bing Crosby w/ Les Brown | 2 | 1945 |
| 767 | 12/15 | I Can't Begin To Tell You | Bing Crosby | 6 | 1945 |
| 768 | 12/29 | White Christmas | Bing Crosby | 2 | 1945 |
| 769 | 1/5 | Symphony | Freddy Martin | 2 | 1946 |
| 770 | 1/26 | Let It Snow! Let It Snow! Let It Snow! | Vaughn Monroe | 5 | 1946 |
| 771 | 2/9 | Doctor, Lawyer, Indian Chief | Betty Hutton | 2 | 1946 |
| 772 | 3/2 | Personality | Johnny Mercer | 2 | 1946 |
| 773 | 3/16 | Oh! What It Seemed To Be | Frankie Carle | 11 | 1946 |
| 774 | 3/23 | Oh! What It Seemed To Be | Frank Sinatra | 8 | 1946 |
| 775 | 4/27 | I'm A Big Girl Now | Sammy Kaye | 1 | 1946 |
| 776 | 5/4 | Prisoner Of Love | Perry Como | 3 | 1946 |
| 777 | 5/18 | The Gypsy | Dinah Shore | 8 | 1946 |
| 778 | 5/25 | The Gypsy | Ink Spots | 13 | 1946 |
| 779 | 8/3 | To Each His Own | Eddy Howard | 8 | 1946 |
| 780 | 8/3 | Surrender | Perry Como | 1 | 1946 |
| 781 | 8/31 | To Each His Own | Freddy Martin | 2 | 1946 |
| 782 | 9/14 | Five Minutes More | Frank Sinatra | 4 | 1946 |
| 783 | 9/21 | To Each His Own | Ink Spots | 1 | 1946 |
| 784 | 10/19 | Rumors Are Flying | Frankie Carle | 9 | 1946 |
| 785 | 12/14 | Ole Buttermilk Sky | Kay Kyser | 2 | 1946 |
| 786 | 12/28 | The Old Lamp Lighter | Sammy Kaye | 7 | 1946 |
| 787 | 12/28 | (I Love You) For Sentimental Reasons | Nat "King" Cole | 6 | 1946 |
| 788 | 1/4 | White Christmas | Bing Crosby | 1 | 1947 |
| 789 | 2/8 | Huggin' And Chalkin' | Hoagy Carmichael | 2 | 1947 |
| 790 | 2/22 | Managua, Nicaragua | Freddy Martin | 3 | 1947 |
| 791 | 2/22 | Open The Door, Richard! | Count Basie | 1 | 1947 |
| 792 | 3/1 | Open The Door, Richard! | Three Flames | 1 | 1947 |
| 793 | 3/8 | Anniversary Song | Dinah Shore | 2 | 1947 |
| 794 | 3/15 | Heartaches | Ted Weems | 13 | 1947 |
| 795 | 3/15 | Managua, Nicaragua | Guy Lombardo | 1 | 1947 |
| 796 | 5/10 | Linda | Ray Noble | 2 | 1947 |
| 797 | 5/31 | Mam'selle | Frank Sinatra | 1 | 1947 |
| 798 | 6/7 | Mam'selle | Art Lund | 2 | 1947 |
| 799 | 6/21 | Peg O' My Heart | Harmonicats | 8 | 1947 |
| 800 | 6/28 | Chi-Baba, Chi-Baba | Perry Como | 3 | 1947 |
| 801 | 6/28 | Temptation | Red Ingle | 1 | 1947 |
| 802 | 7/5 | Peg O' My Heart | Buddy Clark | 6 | 1947 |
| 803 | 8/9 | Smoke! Smoke! Smoke! (That Cigarette) | Tex Williams | 6 | 1947 |
| 804 | 8/9 | Peg O' My Heart | Three Suns | 4 | 1947 |
| 805 | 8/30 | Near You | Francis Craig | 17 | 1947 |
| 806 | 12/13 | Ballerina | Vaughn Monroe | 10 | 1947 |
| 807 | 2/21 | I'm Looking Over A Four-Leaf Clover | Art Mooney | 5 | 1948 |
| 808 | 3/13 | Manana | Peggy Lee | 9 | 1948 |
| 809 | 4/24 | Now Is The Hour | Bing Crosby | 3 | 1948 |
| 810 | 5/8 | Nature Boy | Nat "King" Cole | 8 | 1948 |
| 811 | 5/22 | You Can't Be True, Dear | Ken Griffin | 7 | 1948 |
| 812 | 7/3 | Woody Woodpecker | Kay Kyser | 6 | 1948 |
| 813 | 8/14 | You Call Everybody Darlin' | Al Trace | 6 | 1948 |
| 814 | 8/14 | Love Somebody | Doris Day & Buddy Clark | 5 | 1948 |
| 815 | 8/28 | Twelfth Street Rag | Pee Wee Hunt | 8 | 1948 |
| 816 | 10/5 | A Tree In The Window | Margaret Whiting | 5 | 1948 |
| 817 | 11/6 | Bottons And Bows | Dinah Shore | 10 | 1948 |
| 818 | 12/25 | All I Want For Christmas | Spike Jones | 3 | 1948 |
| 819 | 1/15 | A Little Bird Told Me | Evelyn Knight | 7 | 1949 |
| 820 | 1/15 | My Darling, My Darling | Jo Stafford & Gordon Macrae | 1 | 1949 |
| 821 | 3/5 | I've God My Love To Keep Me Warm | Les Brown | 1 | 1949 |
| 822 | 3/5 | Powder Your Face With Sunshine | Evelyn Knight | 1 | 1949 |
| 823 | 3/12 | Cruising Down The River | Blue Barron | 7 | 1949 |
| 824 | 3/26 | Cruising Down The River | Russ Morgan | 7 | 1949 |
| 825 | 4/30 | Careless Hands | Mel Torme | 1 | 1949 |
| 826 | 5/7 | "A" Your're Adorable | Perry Como | 2 | 1949 |
| 827 | 5/14 | Riders In The Sky | Vaughn Monroe | 12 | 1949 |
| 828 | 5/14 | Forever And Ever | Russ Morgan | 3 | 1949 |
| 829 | 7/30 | Some Enchanted Evening | Perry Como | 5 | 1949 |
| 830 | 9/3 | You're Breaking My Heart | Vic Damone | 4 | 1949 |
| 831 | 9/10 | Someday | Vaughn Monroe | 2 | 1949 |
| 832 | 10/1 | That Lucky Old Sun | Frankie Laine | 8 | 1949 |
| 833 | 11/12 | Slippin' Around | Margaret Whiting & Jimmy Wakely | 3 | 1949 |
| 834 | 11/26 | Mule Train | Frankie Laine | 6 | 1949 |
| 835 | 1/7 | Rudolph, The Red-Nosed Reindeer | Gene Autry | 1 | 1950 |
| 836 | 1/14 | I Can Dream Can't I? | Andrews Sisters | 5 | 1950 |
| 837 | 2/11 | Chattanoogie Shoe Shine Boy | Red Foley | 8 | 1950 |
| 838 | 2/11 | Rag Mop | Ames Brothers | 2 | 1950 |
| 839 | 3/11 | The Cry Of The Wild Goose | Frankie Laine | 2 | 1950 |
| 840 | 3/18 | Music! Music! Music! | Teresa Brewer | 4 | 1950 |
| 841 | 3/25 | If I Knew You Wer Comin' I'd've Baked A Cake | Eileen Barton | 10 | 1950 |
| 842 | 4/29 | The Third Man Theme | Anton Karas | 11 | 1950 |
| 843 | 5/6 | The Third Man Theme | Guy Lombardo | 11 | 1950 |
| 844 | 6/3 | Hoop-Dee-Doo | Perry Como w/ Fontane Sisters | 2 | 1950 |
| 845 | 6/10 | Sentimental Me | Ames Brothers | 1 | 1950 |
| 846 | 6/24 | I Wanna Be Loved | Andrews Sisters | 2 | 1950 |
| 847 | 7/8 | Mona Lisa | Nat "King" Cole | 8 | 1950 |
| 848 | 8/19 | Goodnight, Irene | Weavers w/ Gordon Jenkins | 13 | 1950 |
| 849 | 10/28 | All My Love | Patti Page | 5 | 1950 |
| 850 | 11/18 | Harbor Lights | Sammy Kaye | 4 | 1950 |
| 851 | 12/2 | The Thing | Phil Harris | 5 | 1950 |
| 852 | 12/16 | The Tennessee Waltz | Patti Page | 13 | 1950 |
| 853 | 3/3 | If | Perry Como | 8 | 1951 |
| 854 | 3/10 | Be My Love | Mario Lanza | 1 | 1951 |
| 855 | 4/21 | How High The Moon | Les Paul & Mary Ford | 9 | 1951 |
| 856 | 6/23 | Too Young | Nat "King" Cole | 5 | 1951 |
| 857 | 7/28 | Come On-A My House | Rosemary Clooney | 8 | 1951 |
| 858 | 9/8 | Because of You | Tony Bennett | 10 | 1951 |
| 859 | 11/3 | Cold, Cold Heart | Tony Bennett | 6 | 1951 |
| 860 | 11/17 | Sin | Eddy Howard | 8 | 1951 |
| 861 | 12/29 | Cry | Johnnie Ray | 11 | 1951 |
| 862 | 1/5 | Slow Poke | Pee Wee King | 3 | 1952 |
| 863 | 3/15 | Wheel Of Fortune | Kay Starr | 10 | 1952 |
| 864 | 5/17 | Kiss Of Fire | Georgia gibbs | 7 | 1952 |
| 865 | 5/17 | Blue Tango | Leroy Anderson | 5 | 1952 |
| 866 | 5/24 | A Guy Is A Guy | Doris Day | 1 | 1952 |
| 867 | 6/7 | Here In My Heart | Al Martino | 3 | 1952 |
| 868 | 7/5 | Delicado | Percy Faith | 1 | 1952 |
| 869 | 7/12 | Auf Wiederseh'n Sweetheart | Vera Lynn | 9 | 1952 |
| 870 | 7/26 | Half As Much | Rosemary Clooney | 3 | 1952 |
| 871 | 9/6 | Wish You Were Here | Eddie Fisher | 1 | 1952 |
| 872 | 9/13 | You Belong To Me | Jo Stafford | 12 | 1952 |
| 873 | 9/27 | I Went To Your Wedding | Patti Page | 10 | 1952 |
| 874 | 11/22 | It's In The Book | Johnny Standley | 2 | 1952 |
| 875 | 11/29 | Why Don't You Believe Me | Joni James | 6 | 1952 |
| 876 | 12/6 | The Glow-Worm | Mills Brothers | 3 | 1952 |
| 877 | 12/27 | I Saw Mommy Kissing Santa Claus | Jimmy Boyd | 2 | 1952 |
| 878 | 1/10 | Don't Let The Stars Get In Your Eyes | Perry Como | 5 | 1953 |
| 879 | 2/14 | Till I Waltz Again With You | Teresa Brewer | 7 | 1953 |
| 880 | 3/21 | The Doggie In The Window | Patti Page | 8 | 1953 |
| 881 | 5/16 | Song From "Moulin rouge" | Percy Faith | 10 | 1953 |
| 882 | 7/4 | I'm Walking Behind You | Eddie Fisher | 7 | 1953 |
| 883 | 8/8 | Vaya Con Dios | Les Paul & Mary Ford | 11 | 1953 |
| 884 | 8/15 | No Other Love | Perry Como | 4 | 1953 |
| 885 | 9/26 | You You You | Ames Brothers | 8 | 1953 |
| 886 | 10/10 | St. George And The Dragonet | Stan Freberg | 4 | 1953 |
| 887 | 11/21 | Rags To Riches | Tony Bennett | 8 | 1953 |
| 888 | 1/2 | Oh! My Pa-Pa | Eddie Fisher | 8 | 1954 |
| 889 | 2/27 | Secret Love | Doris Day | 4 | 1954 |
| 890 | 3/13 | Make Love To Me | Jo Stafford | 7 | 1954 |
| 891 | 4/10 | Wanted | Perry Como | 8 | 1954 |
| 892 | 6/5 | Little Things Mean A Lot | Kitty Kallen | 9 | 1954 |
| 893 | 7/24 | Three Coins In The Fountain | Four Aces | 1 | 1954 |
| 894 | 8/7 | Sh-Boom | Crew-Cuts | 9 | 1954 |
| 895 | 9/25 | Hey There | Rosemary Clooney | 6 | 1954 |
| 896 | 11/6 | This Ole House | Rosemary Clooney | 3 | 1954 |
| 897 | 11/13 | I Need You Now | Eddie Fisher | 3 | 1954 |
| 898 | 12/4 | Mr. Sandman | Chordettes | 7 | 1954 |
Go back to the top 100 songs of all time home page.
Back to Top