The Top 100 Songs Overview
Do you know what songs were the most popular from every d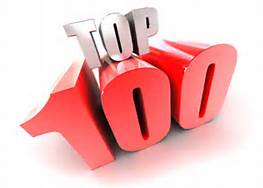 ecade from 1890-2010? If you are like me you probably answered no. The Top 100 Songs will help you to know exactly which songs were the most popular. The top 100 songs provide a list of the 100 most popular songs from each decade from 1890 through 2010.
Ranking of the Songs
To determine the ranking of the songs the following criteria was used:
Highest Peak Position From All Charts
Number of Weeks at Peak Position
Number of Weeks in the Top 10
Number of Weeks in the Top 40
Total Weeks Charted
For example, if a song was #1 for two weeks, it would rank higher than a song that was #1 for one week. Conversely, this song would rank lower than a song which was #1 for three weeks or more. Also, a #1 song will rank higher than a #2 song, and a number two song will rank higher than a #3 song etc.
Resources Used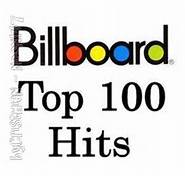 The following resources were used to compile the rankings of the songs:
"Pop Memories 1890-1954"
"Top Pop Singles 1955-2010"
"Best Sellers Hot 100 1950s"
The above resources were by Joel Whitburn.
The Charts
During the years, different charts were published to compile the weekly listing of the popular songs. Here is complete list of the charts that were being published over the years.
1890-1899 Sheet Music Sales 1 – 3 positions
1900-1909 Sheet Music Sales 5 – 10 positions & best-selling records information
1910-1919 Sheet Music Sales, ASCAP, Best-selling Records Information Billboard best-sellers 10 positions
1920-1926 Billboard, Sheet Music Sales, ASCAP, Best-Selling Records Information 10 – 15 positions
1927-1933 Billboard, Record Label Best-Seller, Sheet Music Sales, ASCAP 20 positions
1934-1938 Best-Selling Records 20 positions
1934-1940 Hit Parade/Radio Airplay 20 positions
1938-1954 Juke Box Charts 15 – 30 positions
1940-1954 Best Selling In Stores 15 – 30 positions
1945-1954 Most Played By Disc Jockey's 15 – 30 positions
1955-10/13/1958 Best Sellers In Stores 25 – 50 positions
1955-7/28/1958 Most Played By Jockeys 20 – 25 positions
1955-6/17/1957 Most Played In Juke Boxes 20 positions
11/12/1955-7/28/1958 Top 100 100 positions
8/4/1958-Present  Hot 100 100 positions
10/20/84-11/28/98  Hot 100 Airplay 30 – 75 positions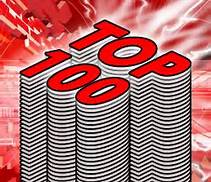 Some songs were charted on multiple charts. The highest position reached on a particular chart was used in achieving the highest ranking for the song. For songs reaching #1, the chart used is on the single chart in which the song stayed the longest at the top position. Peak position weeks are not combined with other charts.
Conclusion
Now you will know by decade the most popular songs. This site has other charts that may interest you and you are only a click away. There are artists, and top 100 instrumentals that may interest you.
Go back to the top 100 songs of all time home page.