The Bee Gees Overview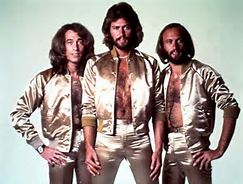 The Bee Gees Greatest Hits is a review of their career. The group consisted of brothers Barry, Robin, and Maurice Gibb. They were successful for most of their decades of recording music, but had two distinct periods of success: as a rock act in the late 60's, and early 1970's, and as prominent performers of the disco music era in the late 70's.
The group used three-part tight harmonies that are easily recognizable. Robin was vibrato, and Barry R&B falsetto and that became their signature sound. They wrote all of their music hits as well as writing and producing several hits for other artists. The Bee Gees have sold more than 220 million copies worldwide ranking them among the best-selling music artists of all time. Here is their story…
The Groups Formation
They were born on the Isle of Man to English parents, lived in Chorlton, Manchester, England, and moved to Redcliffe, Queensland, Australia, in the late 1950's.
In 1955, Barry Gibb along with his brothers Robin and Maurice, moved back to their father Hugh Gibb's home town of Chorlton-cum-Hardy, Manchester, England attended the Oswald Road Primary School. They formed a skiffle/rock and roll group called "The Rattlesnakes" which consisted of Barry on guitar and vocals, Robin and Maurice on vocals, with friends Paul Frost on drums and Kenny Horrocks on tea-chest bass.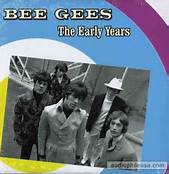 In December 1957 the boys began to sing in harmony. While at a local cinema as they were running to the theatre, the 78-RPM record broke. The brothers sang live and received such a positive response from the audience; they decided to pursue a singing career. The family emigrated just north-east of Brisbane in Queensland, Australia in 1958. The young brothers began performing so they could raise pocket money. They were introduced to radio DJ Bill Gates by a racetrack promoter Bill Goode (who saw them perform at Archerfield Speedway in 1959). Gates renamed the group to the "Bee Gees" from "The Rattlesnakes".
By 1960 the Bee Gees were featured on television shows. In the next few years they began working regularly at resorts on the Queensland coast. For his songwriting, Barry sparked the interest of Australian star Col Joye, who helped them get a record deal in 1963 with Festival Records and subsidiary Leedon Records under the name "Bee Gees".
The three released two or three singles a year, while Barry supplied additional songs to other Australian artists. From 1963 to 1966 the Gibb family lived at 171 Bunnerong Road, Maroubra in Sydney. They released a minor hit in 1965, "Wine and Women" which led to the groups first LP "The Bee Gees Sing and Play 14 Barry Gibb
Songs".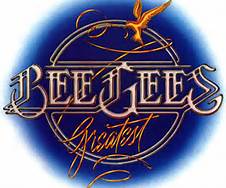 By 1966 Festival was, however, on the verge of dropping them from the Leedon roster because of their perceived lack of commercial success. It was at this time that they met American-born songwriter, producer and entrepreneur, Nat Kipner, who had just been appointed A&R manager of a new independent label, Spin Records.
Through Kipner the Bee Gees met engineer-producer, Ossie Byrne. He produced (or co-produced with Kipner) many of the earlier Spin recordings, most of which were cut at his own small self-built St Clair Studio in the Sydney suburb of Hurstville. Byrne gave the Gibb brothers virtually unlimited access to St Clair Studio over a period of several months in mid-1966.
During this productive time they recorded a large batch of original material—including the song that would become their first major hit, "Spicks and Specks"—as well as cover versions of current hits by overseas acts such as The Beatles. They regularly collaborated with other local musicians, including members of beat band Steve & The Board, led by Steve Kipner, Nat's teenage son.
Frustrated by their lack of success, the Gibbs decided to return to England in late 1966. Ossie Byrne travelled with them, and Colin Petersen, who eventually became the group's drummer, followed soon after. While at sea in January 1967, they learned that "Spicks and Specks" had been awarded Best Single of the Year by Go-Set, Australia's most popular and influential music newspaper.
Bee Gees Success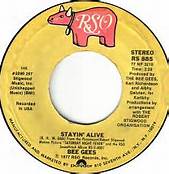 In 1967, the Bee Gees signed a five-year contract with ATCO Records and released their first album titled "Bee Gees 1st" a #7 album in U.S. and it produced three top twenty hits on the Hot 100 chart. The group's first single to hit the Hot 100 chart was "New Mining Disaster 1941" at #14 on the chart. They released their second album "Horizontal" and it reached #12 and produced only one top twenty hit. Their next album "Idea" in 1968, produced two top ten hits "I've Got A Message To You" #8 and "I Started a Joke" #6 on the Hot 100 chart.
In 1970, they released "2 Years On" at #32 in U.S. and it produced their 3rd top ten single "Lonely Days" #3. Their first number one hit single "How Can You Mend A Broken Heart" for 4 weeks in 1971 and came from the album "Trafalgar". During the next three years they only produced top twenty hits. In 1975, the single "Jive Talkin'" a number one hit for two weeks, the groups' second. The next year 1976, they released "You Should Be Dancing" a #1 hit for one week.
Saturday Night Fever
Then in 1977, they released the soundtrack album "Saturday Night Fever" number 1 in the U.S. for 24 weeks and sold over 15 million copies. This album produced three more #1 hits for them "How Deep Is Your Love" for three weeks, "Stayin' Alive" for four weeks, and "Night Fever" their all-time best single and stayed on top of the chart for 8 weeks, in 1978. Their follow-up album "Spirits Having Flown" #1 in the U.S. produced the group's last three number one hits "Too Much Heaven" for 2 weeks, "Tragedy" for two weeks, and "Love You Inside Out" for one week, giving them a total of nine number one charted singles.
Later Years & Awards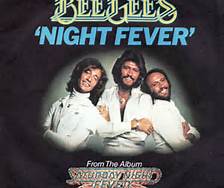 The groups' last top ten hit "One" at #7 on the Hot 100 in 1989. Their last charted single on the Hot 100 is "Still Waters" at #57 in 1997. In total, the Bee Gees had 48 charted singles and five of them bubbling under the Hot 100 chart. The group's last album "This Is Where I Came In" reached #16 on the U.S. album chart.
They racked up a total of 9 #1's, 15 top ten, 24 top 20, and 30 top 40 hits. They also produced 5 top ten albums. Billboard ranks the Bee Gees as the #3 artist from 1970-1979, and the #27 artist of all-time from 1955-2010.
On the Adult Contemporary Chart, the Bee Gees scored 2 #1's, 8 T10, 15 T20, 26 T40 hits. The Bee Gees are ranked as the #51 artist of all-time from 1961-2001.
They were inducted into the Rock N Roll Hall of Fame in 1997. They also received the Grammy Legend award in 2003.
Today, only one member of the original group is still living and that is Barry. They wrote all of their own material and today their most popular composition is "How Deep Is Your Love" with over 400 versions being performed by other artists.
Top Ten & Number One Hits
Below is a complete listing of the entire Bee Gees top ten and number one hits, in bold, in chronological order. The list will show the title, date, highest peak position #, number weeks at #1, #2, & #3 in ().
Hot 100
I've Gotta Get A Message Sent To You – August 17, 1968 #8
I Started A Joke – December 21, 1968 #6
Lonely Days – December 5, 1970 #3 (1)
How Can You Mend A Broken Heart – August 7, 1971 #1 (4)
Jive Talkin' – August 9, 1975 #1 (2)
Nights On Broadway – October 4, 1975 #7
You Should Be Dancing – September 4, 1976 #1 (1)
Love So Right – September 18, 1976 #3 (4)
How Deep Is Your Love – December 24, 1977 #1 (3)
Stayin' Alive – February 4, 1978 #1 (4)
Night Fever – March 18, 1978 #1 (8)
Too Much Heaven – January 6, 1978 #1 (2)
Tragedy – March 24, 1979 #1 (2)
Love You Inside Out – June 9, 1979 #1 (1)
One – July 29, 1989 #7
Adult Contemporary Chart
How Can You Mend A Broken Heart – June 26, 1971 #4
Run To Me – August 5, 1972 #6
Jive Talkin' – June 21, 1975 #9
How Deep Is Your Love – November 26, 1977 #1 (6)
Too Much Heaven – November 25, 1978 #4
One – September 2, 1989 #1 (2)
Bodyguard – February 10, 1990 #9
Alone – May 3, 1997 #8
Shop Bee Gees Greatest Hits
If you are a huge fan of the Bee Gees, you can own their most popular songs with the album The Ultimate Bee Gees (2 CD) 40 Tracks
and this CD set contains all their #1 hits and many of their top 10 hits.
Now, you can shop for individual Bee Gees Greatest Hits
by clicking on the link. You will be taken to the Amazon Try Prime Digital Music page where you can download individual Bee Gees greatest hit song for a small fee.
As an Amazon associate I earn from qualified purchases.
Go back to the top 100 songs of all time home page.