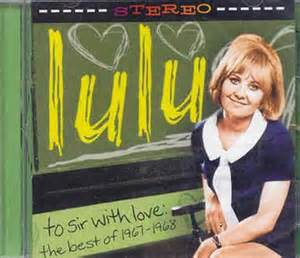 Top Ten Charts 1967
The top ten charts 1967, now offers avid fans of the music charts, the complete top ten chart listings of the songs for the year of 1967, week by week. You will be able to track and follow the rankings of your favorite songs on how well they charted in the top ten.
The following are some fun facts about the year of 1967:
In world events, Biafra secedes from Nigeria. Israeli wins the Six-Day War from Arab forces. The US and USSR propose a nuclear nonproliferation treaty.
In the nation, racial violence in Detroit and other U.S. cities explodes. Thurogood Marshall sworn in as first black US Supreme Court justice. Three U.S. astronauts Gus Grissom, Edward White and Roger Chaffee die when their Apollo spacecraft burs in a simulated launch.
Fads, Posters ranging from pop art, humor and movie stars burst into national popularity.
In sports, the Green Bay Packers defeat the Kansas City Chiefs in the first Super Bowl 35-10. The St. Louis Cardinals beat the Boston Red Sox in the World Series 4 games to 3. The UCLA Bruins win the first of seven consecutive NCAA championships.
In science, Antony Hewish and Jocelyn Bell Burnel (UK) discover pulsars.
In television, the top three shows are: The Andy Griffith Show, The Lucy Show, and Gomer, USMC.
Each set of top ten charts will include the date of the chart, the prior week's ranking, the current ranking, the title, artist, the number of weeks in top 10, and number of weeks at #1. Any song title with an (I) denotes an instrumental song.
JANUARY 7, 1967
LAST
THIS
WEEK
WEEK
TITLE
ARTIST
T10
#1
1
1
I'm A Believer
Monkees
4
2
2
2
Snoopy Vs. The Red Baron
Royal Guardsmen
3
7
3
Tell It Like It Is
Aaron Neville
2
3
4
Winchester Cathedral
New Vaudville Band
9
3
5
5
Sugar Town
Nancy Sinatra
4
4
6
That's Life
Frank Sinatra
5
10
7
Good Thing
Paul Revere & The Raiders
2
19
8
Words Of Love
Mama's & The Papa's
1
15
9
Standing In The Shadows Of Love
Four Tops
1
6
10
Mellow Yellow
Donovan
7
JANUARY 14, 1967
LAST
THIS
WEEK
WEEK
TITLE
ARTIST
T10
#1
1
1
I'm A Believer
Monkees
5
3
2
2
Snoopy Vs. The Red Baron
Royal Guardsmen
4
3
3
Tell It Like It Is
Aaron Neville
3
7
4
Good Thing
Paul Revere & The Raiders
3
5
5
Sugar Town
Nancy Sinatra
5
8
6
Words Of Love
Mama's & The Papa's
2
9
7
Standing In The Shadows Of Love
Four Tops
2
4
8
Winchester Cathedral
New Vaudville Band
10
3
6
9
That's Life
Frank Sinatra
6
20
10
Georgy Girl
The Seekers
1
JANUARY 21, 1967
LAST
THIS
WEEK
WEEK
Title
Artist
T10
#1
1
1
I'm A Believer
Monkees
6
4
2
2
Snoopy Vs. The Red Baron
Royal Guardsmen
5
3
3
Tell It Like It Is
Aaron Neville
4
4
4
Good Thing
Paul Revere & The Raiders
4
6
5
Words Of Love
Mama's & The Papa's
3
7
6
Standing In The Shadows Of Love
Four Tops
3
10
7
Georgy Girl
The Seekers
2
5
8
Sugar Town
Nancy Sinatra
6
16
9
Nashville Cats
Lovin' Spoonful
1
12
10
Tell It To The Rain
4 Seasons
1
JANUARY 28, 1967
LAST
THIS
WEEK
WEEK
TITLE
ARTIST
T10
#1
1
1
I'm A Believer
Monkees
7
5
3
2
Tell It Like It Is
Aaron Neville
5
2
3
Snoopy Vs. The Red Baron
Royal Guardsmen
6
7
4
Georgy Girl
The Seekers
3
5
5
Words Of Love
Mama's & The Papa's
4
6
6
Standing In The Shadows Of Love
Four Tops
4
4
7
Good Thing
Paul Revere & The Raiders
5
9
8
Nashville Cats
Lovin' Spoonful
2
15
9
Kind Of A Drag
Buckinghams
1
13
10
(We Ain't Got) Nothin' Yet
Blues Magoos
1
February 4, 1967
LAST
THIS
WEEK
WEEK
TITLE
ARTIST
T10
#1
1
1
I'm A Believer
Monkees
8
6
4
2
Georgy Girl
The Seekers
5
3
3
Snoopy Vs. The Red Baron
Royal Guardsmen
7
2
4
Tell It Like It Is
Aaron Neville
6
9
5
Kind Of A Drag
Buckinghams
2
5
6
Words Of Love
Mama's & The Papa's
5
10
7
(We Ain't Got) Nothin' Yet
Blues Magoos
2
11
8
98.6
Keith
1
7
9
Good Thing
Paul Revere & The Raiders
6
6
10
Standing In The Shadows Of Love
Four Tops
5
February 11, 1967
LAST
THIS
WEEK
WEEK
TITLE
ARTIST
T10
#1
1
1
I'm A Believer
Monkees
9
7
2
2
Georgy Girl
The Seekers
5
5
3
Kind Of A Drag
Buckinghams
3
11
4
Ruby Tuesday
The Rolling Stones
1
7
5
(We Ain't Got) Nothin' Yet
Blues Magoos
3
4
6
Tell It Like It Is
Aaron Neville
7
8
7
98.6
Keith
2
3
8
Snoopy Vs. The Red Baron
Royal Guardsmen
8
27
9
Love Is Here And Now You're Gone
Supremes
1
16
10
The Beat Goes On
Sonny & Cher
1
February 18, 1967
LAST
THIS
WEEK
WEEK
TITLE
ARTIST
T10
#1
3
1
Kind Of A Drag
Buckinghams
4
1
1
2
I'm A Believer
Monkees
10
7
4
3
Ruby Tuesday
The Rolling Stones
2
2
4
Georgy Girl
The Seekers
6
5
5
(We Ain't Got) Nothin' Yet
Blues Magoos
4
9
6
Love Is Here And Now You're Gone
Supremes
2
7
7
98.6
Keith
3
6
8
Tell It Like It Is
Aaron Neville
8
10
9
The Beat Goes On
Sonny & Cher
2
17
10
Gimme Some Lovin'
Spencer Davis Group
1
February 25, 1967
LAST
THIS
WEEK
WEEK
TITLE
ARTIST
T10
#1
1
1
Kind Of A Drag
Buckinghams
5
2
6
2
Love Is Here And Now You're Gone
Supremes
3
3
3
Ruby Tuesday
The Rolling Stones
3
2
4
I'm A Believer
Monkees
11
7
4
5
Georgy Girl
The Seekers
7
9
6
The Beat Goes On
Sonny & Cher
3
10
7
Gimme Some Lovin'
Spencer Davis Group
2
13
8
Then You Can Tell Me Goodbye
Casinos
1
5
9
(We Ain't Got) Nothin' Yet
Blues Magoos
5
19
10
Baby, I Need Your Lovin'
Johnny Rivers
1
MARCH 4, 1967
LAST
THIS
WEEK
WEEK
TITLE
ARTIST
T10
#1
3
1
Ruby Tuesday
The Rolling Stones
4
1
2
2
Love Is Here And Now You're Gone
Supremes
4
1
3
Kind Of A Drag
Buckinghams
6
2
10
4
Baby, I Need Your Lovin'
Johnny Rivers
2
5
5
Georgy Girl
The Seekers
8
6
6
The Beat Goes On
Sonny & Cher
4
7
7
Gimme Some Lovin'
Spencer Davis Group
3
8
8
Then You Can Tell Me Goodbye
Casinos
2
14
9
Sockt It To Me–Baby!
Mitch Ryder & The Detroit Wheels
1
4
10
I'm A Believer
Monkees
12
7
MARCH 11, 1967
LAST
THIS
WEEK
WEEK
TITLE
ARTIST
T10
#1
2
1
Love Is Here And Now You're Gone
Supremes
5
1
1
2
Ruby Tuesday
The Rolling Stones
5
1
4
3
Baby, I Need Your Lovin'
Johnny Rivers
3
3
4
Kind Of A Drag
Buckinghams
7
2
36
5
Penny Lane
Beatles
1
8
6
Then You Can Tell Me Goodbye
Casinos
3
9
7
Sockt It To Me–Baby!
Mitch Ryder & The Detroit Wheels
2
21
8
Happy Together
Turtles
1
13
9
My Cup Runneth Over
Ed Ames
1
26
10
Dedicated To The One I Love
Mama's & The Papa's
1
MARCH 18, 1967
LAST
THIS
WEEK
WEEK
TITLE
ARTIST
T10
#1
5
1
Penny Lane
Beatles
2
1
8
2
Happy Together
Turtles
2
3
3
Baby, I Need Your Lovin'
Johnny Rivers
4
1
4
Love Is Here And Now You're Gone
Supremes
6
1
2
5
Ruby Tuesday
The Rolling Stones
6
1
10
6
Dedicated To The One I Love
Mama's & The Papa's
2
7
7
Sockt It To Me–Baby!
Mitch Ryder & The Detroit Wheels
3
12
8
There's A Kind Of Hush
Hermin's Hermits
1
9
9
My Cup Runneth Over
Ed Ames
2
6
10
Then You Can Tell Me Goodbye
Casinos
4
MARCH 25, 1967
LAST
THIS
WEEK
WEEK
TITLE
ARTIST
T10
#1
2
1
Happy Together
Turtles
3
1
6
2
Dedicated To The One I Love
Mama's & The Papa's
3
1
3
Penny Lane
Beatles
3
1
8
4
There's A Kind Of Hush
Hermin's Hermits
2
3
5
Baby, I Need Your Lovin'
Johnny Rivers
5
7
6
Sockt It To Me–Baby!
Mitch Ryder & The Detroit Wheels
4
12
7
For What It's Worth
Buffalo Springfield
1
9
8
My Cup Runneth Over
Ed Ames
3
4
9
Love Is Here And Now You're Gone
Supremes
7
1
5
10
Ruby Tuesday
The Rolling Stones
7
1
APRIL 1, 1967
LAST
THIS
WEEK
WEEK
TITLE
ARTIST
T10
#1
1
1
Happy Together
Turtles
4
2
2
2
Dedicated To The One I Love
Mama's & The Papa's
4
3
3
Penny Lane
Beatles
4
1
4
4
There's A Kind Of Hush
Hermin's Hermits
3
18
5
Bernadette
Four Tops
1
19
6
This Is My Song
Petula Clark
1
7
7
For What It's Worth
Buffalo Springfield
2
11
8
Strawberry Fields Forever
Beatles
1
29
9
Somethin' Stupid
Frank & Nancy Sinatra
1
28
10
Western Union
Five Americans
1
APRIL 8, 1967
LAST
THIS
WEEK
WEEK
TITLE
ARTIST
T10
#1
1
1
Happy Together
Turtles
5
3
2
2
Dedicated To The One I Love
Mama's & The Papa's
5
9
3
Somethin' Stupid
Frank & Nancy Sinatra
2
5
4
Bernadette
Four Tops
2
6
5
This Is My Song
Petula Clark
2
3
6
Penny Lane
Beatles
5
1
10
7
Western Union
Five Americans
2
12
8
I Think Were Alone Now
Tommy James & The Shondells
1
19
9
A Little Bit You, A Little Bit Me
Monkees
1
4
10
There's A Kind Of Hush
Hermin's Hermits
4
APRIL 15, 1967
LAST
THIS
WEEK
WEEK
TITLE
ARTIST
T10
#1
3
1
Somethin' Stupid
Frank & Nancy Sinatra
3
1
1
2
Happy Together
Turtles
5
3
5
3
This Is My Song
Petula Clark
3
4
4
Bernadette
Four Tops
3
9
5
A Little Bit You, A Little Bit Me
Monkees
2
7
6
Western Union
Five Americans
3
8
7
I Think Were Alone Now
Tommy James & The Shondells
2
2
8
Dedicated To The One I Love
Mama's & The Papa's
6
12
9
I Never Needed A Man The Way I Love You
Aretha Franklin
1
11
10
Jimmy Mack
Martha & The Vandellas
1
APRIL 22, 1967
LAST
THIS
WEEK
WEEK
TITLE
ARTIST
T10
#1
1
1
Somethin' Stupid
Frank & Nancy Sinatra
4
2
2
2
Happy Together
Turtles
6
3
5
3
A Little Bit You, A Little Bit Me
Monkees
3
7
4
I Think Were Alone Now
Tommy James & The Shondells
3
6
5
Western Union
Five Americans
4
3
6
This Is My Song
Petula Clark
4
11
7
Sweet Soul Music
Arthur Conley
1
4
8
Bernadette
Four Tops
4
9
9
I Never Needed A Man The Way I Love You
Aretha Franklin
2
10
10
Jimmy Mack
Martha & The Vandellas
2
APRIL 29, 1967
LAST
THIS
WEEK
WEEK
TITLE
ARTIST
T10
#1
1
1
Somethin' Stupid
Frank & Nancy Sinatra
5
3
3
2
A Little Bit You, A Little Bit Me
Monkees
4
2
3
Happy Together
Turtles
7
3
7
4
Sweet Soul Music
Arthur Conley
2
4
5
I Think Were Alone Now
Tommy James & The Shondells
4
5
6
Western Union
Five Americans
5
6
7
This Is My Song
Petula Clark
5
11
8
The Happening
Supremes
1
8
9
Bernadette
Four Tops
5
10
10
Jimmy Mack
Martha & The Vandellas
3
MAY 6, 1967
LAST
THIS
WEEK
WEEK
TITLE
ARTIST
T10
#1
1
1
Somethin' Stupid
Frank & Nancy Sinatra
6
4
8
2
The Happening
Supremes
2
4
3
Sweet Soul Music
Arthur Conley
3
2
4
A Little Bit You, A Little Bit Me
Monkees
5
3
5
Happy Together
Turtles
8
3
5
6
I Think Were Alone Now
Tommy James & The Shondells
5
11
7
Don't You Care
Buckinghams
1
18
8
Close Your Eyes
Peaches & Herb
1
12
9
You Got What It Takes
Dave Clark Five
1
13
10
I'm A Man
Spencer Davis Group
1
MAY 13, 1967
LAST
THIS
WEEK
WEEK
TITLE
ARTIST
T10
#1
2
1
The Happening
Supremes
3
1
3
2
Sweet Soul Music
Arthur Conley
4
1
3
Somethin' Stupid
Frank & Nancy Sinatra
7
4
19
4
Groovin'
Young Rascals
1
4
5
A Little Bit You, A Little Bit Me
Monkees
6
7
6
Don't You Care
Buckinghams
2
9
7
You Got What It Takes
Dave Clark Five
2
8
8
Close Your Eyes
Peaches & Herb
2
17
9
I Got Rhythm
The Happenings
1
6
10
I Think Were Alone Now
Tommy James & The Shondells
6
MAY 20, 1967
LAST
THIS
WEEK
WEEK
TITLE
ARTIST
T10
#1
4
1
Groovin'
Young Rascals
2
1
1
2
The Happening
Supremes
4
1
2
3
Sweet Soul Music
Arthur Conley
5
3
4
Somethin' Stupid
Frank & Nancy Sinatra
8
4
14
5
Respect
Aretha Franklin
1
9
6
I Got Rhythm
The Happenings
2
13
7
Release Me
Englebert Humperdinck
1
8
8
Close Your Eyes
Peaches & Herb
3
6
9
Don't You Care
Buckinghams
3
7
10
You Got What It Takes
Dave Clark Five
3
MAY 27, 1967
LAST
THIS
WEEK
WEEK
TITLE
ARTIST
T10
#1
1
1
Groovin'
Young Rascals
3
2
5
2
Respect
Aretha Franklin
2
6
3
I Got Rhythm
The Happenings
3
7
4
Release Me
Englebert Humperdinck
2
2
5
The Happening
Supremes
5
1
3
6
Sweet Soul Music
Arthur Conley
6
14
7
Him Or Me–What's It Gonna Be?
Paul Revere & The Raiders
1
13
8
Creeque Alley
Mama's & The Papa's
1
4
9
Somethin' Stupid
Frank & Nancy Sinatra
9
4
11
10
Girl, You'll Be A Woman Soon
Neil Diamond
1
JUNE 3, 1967
LAST
THIS
WEEK
WEEK
TITLE
ARTIST
T10
#1
2
1
Respect
Aretha Franklin
3
1
1
2
Groovin'
Young Rascals
4
2
3
3
I Got Rhythm
The Happenings
4
4
4
Release Me
Englebert Humperdinck
3
8
5
Creeque Alley
Mama's & The Papa's
2
7
6
Him Or Me–What's It Gonna Be?
Paul Revere & The Raiders
2
5
7
The Happening
Supremes
6
1
6
8
Sweet Soul Music
Arthur Conley
7
17
9
Somebody To Love
Jefferson Airplane
1
15
10
All I Need Is You
Temptations
1
JUNE 10, 1967
LAST
THIS
WEEK
WEEK
TITLE
ARTIST
T10
#1
1
1
Respect
Aretha Franklin
4
2
2
2
Groovin'
Young Rascals
5
2
3
3
I Got Rhythm
The Happenings
5
4
4
Release Me
Englebert Humperdinck
4
6
5
Him Or Me–What's It Gonna Be?
Paul Revere & The Raiders
3
9
6
Somebody To Love
Jefferson Airplane
2
14
7
She'd Rather Be With Me
Turtles
1
17
8
Little Bit O' Soul
Music Explosion
1
10
9
All I Need Is You
Temptations
2
5
10
Creeque Alley
Mama's & The Papa's
3
JUNE 17, 1967
LAST
THIS
WEEK
WEEK
TITLE
ARTIST
T10
#1
2
1
Groovin'
Young Rascals
6
3
1
2
Respect
Aretha Franklin
5
2
7
3
She'd Rather Be With Me
Turtles
2
4
4
Release Me
Englebert Humperdinck
5
6
5
Somebody To Love
Jefferson Airplane
3
8
6
Little Bit O' Soul
Music Explosion
2
12
7
Windy
The Association
1
9
8
All I Need Is You
Temptations
3
3
9
I Got Rhythm
The Happenings
6
11
10
Mirage
Tommy James & The Shondells
1
JUNE 24, 1967
LAST
THIS
WEEK
WEEK
TITLE
ARTIST
T10
#1
1
1
Groovin'
Young Rascals
7
4
2
2
Respect
Aretha Franklin
6
2
3
3
She'd Rather Be With Me
Turtles
3
7
4
Windy
The Association
2
6
5
Little Bit O' Soul
Music Explosion
3
20
6
San Francisco
Scott McKenzie
1
5
7
Somebody To Love
Jefferson Airplane
4
11
8
Can't Take My Eyes Off You
Frankei Valli
1
12
9
Sunday Will Never Be The Same
Spanky & Our Gang
1
15
10
Let's Live For Today
Grass Roots
1
JULY 1, 1967
LAST
THIS
WEEK
WEEK
TITLE
ARTIST
T10
#1
4
1
Windy
The Association
3
1
1
2
Groovin'
Young Rascals
8
4
5
3
Little Bit O' Soul
Music Explosion
4
6
4
San Francisco
Scott McKenzie
2
3
5
She'd Rather Be With Me
Turtles
4
2
6
Respect
Aretha Franklin
7
2
8
7
Can't Take My Eyes Off You
Frankei Valli
2
10
8
Let's Live For Today
Grass Roots
2
11
9
Come Down To My Boat
Every Mother's Son
1
20
10
Don't Sleep In The Subway
Petula Clark
1
JULY 8, 1967
LAST
THIS
WEEK
WEEK
TITLE
ARTIST
T10
#1
1
1
Windy
The Association
4
2
3
2
Little Bit O' Soul
Music Explosion
5
7
3
Can't Take My Eyes Off You
Frankei Valli
3
4
4
San Francisco
Scott McKenzie
3
10
5
Don't Sleep In The Subway
Petula Clark
2
9
6
Come Down To My Boat
Every Mother's Son
2
12
7
Up–Up And Away
5th Dimension
1
8
8
Let's Live For Today
Grass Roots
3
2
9
Groovin'
Young Rascals
9
4
13
10
The Tracks Of My Tears
Johnny Rivers
1
JULY 15, 1967
LAST
THIS
WEEK
WEEK
TITLE
ARTIST
T10
#1
1
1
Windy
The Association
5
3
2
2
Little Bit O' Soul
Music Explosion
6
3
3
Can't Take My Eyes Off You
Frankei Valli
4
4
4
San Francisco
Scott McKenzie
4
5
5
Don't Sleep In The Subway
Petula Clark
3
6
6
Come Down To My Boat
Every Mother's Son
3
7
7
Up–Up And Away
5th Dimension
2
12
8
Light My Fire
The Doors
1
16
9
C'Mon Marianne
4 Seasons
1
13
10
A Whiter Shade Of Pale
Procol Harum
1
JULY 22, 1967
LAST
THIS
WEEK
WEEK
TITLE
ARTIST
T10
#1
1
1
Windy
The Association
6
4
3
2
Can't Take My Eyes Off You
Frankei Valli
5
8
3
Light My Fire
The Doors
2
4
4
San Francisco
Scott McKenzie
5
2
5
Little Bit O' Soul
Music Explosion
7
11
6
I Was Made To Love Her
Stevie Wonder
1
7
7
Up–Up And Away
5th Dimension
3
10
8
A Whiter Shade Of Pale
Procol Harum
2
9
9
C'Mon Marianne
4 Seasons
2
6
10
Come Down To My Boat
Every Mother's Son
4
JULY 29, 1967
LAST
THIS
WEEK
WEEK
TITLE
ARTIST
T10
#1
3
1
Light My Fire
The Doors
3
1
6
2
I Was Made To Love Her
Stevie Wonder
2
1
3
Windy
The Association
7
4
2
4
Can't Take My Eyes Off You
Frankei Valli
6
8
5
A Whiter Shade Of Pale
Procol Harum
3
5
6
Little Bit O' Soul
Music Explosion
8
11
7
Mercy, Mercy, Mercy
Buckinghams
1
12
8
White Rabit
Jefferson Airplane
1
7
9
Up–Up And Away
5th Dimension
4
9
10
C'Mon Marianne
4 Seasons
3
AUGUST 5, 1967
LAST
THIS
WEEK
WEEK
TITLE
ARTIST
T10
#1
1
1
Light My Fire
The Doors
4
2
2
2
I Was Made To Love Her
Stevie Wonder
3
29
3
All You Need Is Love
Beatles
1
3
4
Windy
The Association
8
4
5
5
A Whiter Shade Of Pale
Procol Harum
4
4
6
Can't Take My Eyes Off You
Frankei Valli
7
7
7
Mercy, Mercy, Mercy
Buckinghams
2
8
8
White Rabit
Jefferson Airplane
2
24
9
Pleasant Valley Sunday
The Monkees
1
6
10
Little Bit O' Soul
Music Explosion
9
AUGUST 12, 1967
LAST
THIS
WEEK
WEEK
TITLE
ARTIST
T10
#1
1
1
Light My Fire
The Doors
5
3
3
2
All You Need Is Love
Beatles
2
2
3
I Was Made To Love Her
Stevie Wonder
4
9
4
Pleasant Valley Sunday
The Monkees
2
7
5
Mercy, Mercy, Mercy
Buckinghams
3
6
6
Can't Take My Eyes Off You
Frankei Valli
8
5
7
A Whiter Shade Of Pale
Procol Harum
5
4
8
Windy
The Association
9
4
16
9
Carrie Ann
Hollies
1
11
10
A Girl Like You
Young Rascals
1
AUGUST 19, 1967
LAST
THIS
WEEK
WEEK
TITLE
ARTIST
T10
#1
2
1
All You Need Is Love
Beatles
3
1
1
2
Light My Fire
The Doors
6
3
4
3
Pleasant Valley Sunday
The Monkees
3
3
4
I Was Made To Love Her
Stevie Wonder
5
11
5
Baby I Love You
Aretha Franklin
1
5
6
Mercy, Mercy, Mercy
Buckinghams
4
21
7
Ode To Billy Joe
Bobbie Gentry
1
20
8
Cold Sweat
James Brown
1
7
9
A Whiter Shade Of Pale
Procol Harum
6
10
10
A Girl Like You
Young Rascals
2
AUGUST 26, 1967
LAST
THIS
WEEK
WEEK
TITLE
ARTIST
T10
#1
7
1
Ode To Billy Joe
Bobbie Gentry
2
1
1
2
All You Need Is Love
Beatles
4
1
3
3
Pleasant Valley Sunday
The Monkees
4
2
4
Light My Fire
The Doors
7
3
5
5
Baby I Love You
Aretha Franklin
2
4
6
I Was Made To Love Her
Stevie Wonder
6
8
7
Cold Sweat
James Brown
2
20
8
Reflections
Diana Ross & The Supremes
1
21
9
You're My Everything
Temptations
1
9
10
A Whiter Shade Of Pale
Procol Harum
7
Sept. 2, 1967
LAST
THIS
WEEK
WEEK
TITLE
ARTIST
T10
#1
1
1
Ode To Billy Joe
Bobbie Gentry
3
2
2
2
All You Need Is Love
Beatles
5
1
8
3
Reflections
Diana Ross & The Supremes
2
4
4
Light My Fire
The Doors
8
3
5
5
Baby I Love You
Aretha Franklin
3
14
6
Come Back When You Grow Up
Bobby Vee
1
7
7
Cold Sweat
James Brown
3
3
8
Pleasant Valley Sunday
The Monkees
5
9
9
You're My Everything
Temptations
2
6
10
I Was Made To Love Her
Stevie Wonder
7
Sept. 9, 1967
LAST
THIS
WEEK
WEEK
TITLE
ARTIST
T10
#1
1
1
Ode To Billy Joe
Bobbie Gentry
4
3
3
2
Reflections
Diana Ross & The Supremes
3
6
3
Come Back When You Grow Up
Bobby Vee
2
5
4
Baby I Love You
Aretha Franklin
4
15
5
The Letter
Box Tops
1
2
6
All You Need Is Love
Beatles
6
1
9
7
You're My Everything
Temptations
3
4
8
Light My Fire
The Doors
9
3
14
9
Apples, Peaches, Pumpkin Pie
Jay & The Techniques
1
25
10
San Franciscan Nights
Animals
1
Sept. 16, 1967
LAST
THIS
WEEK
WEEK
TITLE
ARTIST
T10
#1
1
1
Ode To Billy Joe
Bobbie Gentry
5
4
2
2
Reflections
Diana Ross & The Supremes
4
3
3
Come Back When You Grow Up
Bobby Vee
3
5
4
The Letter
Box Tops
2
4
5
Baby I Love You
Aretha Franklin
5
7
6
You're My Everything
Temptations
4
9
7
Apples, Peaches, Pumpkin Pie
Jay & The Techniques
2
6
8
All You Need Is Love
Beatles
7
1
10
9
San Franciscan Nights
Animals
2
18
10
Funky Broadway
Wilson Pickett
1
Sept. 23, 1967
LAST
THIS
WEEK
WEEK
TITLE
ARTIST
T10
#1
4
1
The Letter
Box Tops
3
1
1
2
Ode To Billy Joe
Bobbie Gentry
6
4
3
3
Come Back When You Grow Up
Bobby Vee
4
2
4
Reflections
Diana Ross & The Supremes
5
15
5
Never My Love
The Association
1
7
6
Apples, Peaches, Pumpkin Pie
Jay & The Techniques
3
12
7
Higher And Higher
Jackie Wilson
1
6
8
You're My Everything
Temptations
5
16
9
I Did Rock And Roll Music
Peter, Paul & Mary
1
10
10
Funky Broadway
Wilson Pickett
2
Sept. 30, 1967
LAST
THIS
WEEK
WEEK
TITLE
ARTIST
T10
#1
1
1
The Letter
Box Tops
4
2
2
2
Ode To Billy Joe
Bobbie Gentry
7
4
5
3
Never My Love
The Association
2
3
4
Come Back When You Grow Up
Bobby Vee
5
4
5
Reflections
Diana Ross & The Supremes
6
6
6
Apples, Peaches, Pumpkin Pie
Jay & The Techniques
4
7
7
Higher And Higher
Jackie Wilson
2
10
8
Funky Broadway
Wilson Pickett
3
9
9
I Did Rock And Roll Music
Peter, Paul & Mary
2
14
10
Brown-Eyed Girl
Van Morrison
1
October 7, 1967
LAST
THIS
WEEK
WEEK
TITLE
ARTIST
T10
#1
1
1
The Letter
Box Tops
5
3
3
2
Never My Love
The Association
3
2
3
Ode To Billy Joe
Bobbie Gentry
8
4
4
4
Come Back When You Grow Up
Bobby Vee
6
13
5
Little Ole Man
Bill Cosby
1
7
6
Higher And Higher
Jackie Wilson
3
5
7
Reflections
Diana Ross & The Supremes
7
6
8
Apples, Peaches, Pumpkin Pie
Jay & The Techniques
5
14
9
How Can I Be Sure
Young Rascals
1
11
10
Gimmie Little Sign
Brenton Wood
1
October 14, 1967
LAST
THIS
WEEK
WEEK
TITLE
ARTIST
T10
#1
1
1
The Letter
Box Tops
6
4
2
2
Never My Love
The Association
4
11
3
To Sir, With Love
Lulu
1
5
4
Little Ole Man
Bill Cosby
2
3
5
Ode To Billy Joe
Bobbie Gentry
9
4
6
6
Higher And Higher
Jackie Wilson
4
4
7
Come Back When You Grow Up
Bobby Vee
7
9
8
How Can I Be Sure
Young Rascals
2
10
9
Gimmie Little Sign
Brenton Wood
2
20
10
Soul Man
Sam & Dave
1
October 21, 1967
LAST
THIS
WEEK
WEEK
TITLE
ARTIST
T10
#1
3
1
To Sir, With Love
Lulu
2
1
1
2
The Letter
Box Tops
7
4
2
3
Never My Love
The Association
5
8
4
How Can I Be Sure
Young Rascals
3
15
5
Expressway To Your Heart
Soul Surviors
1
24
6
It Must Be Him
Vicki Carr
1
10
7
Soul Man
Sam & Dave
2
4
8
Little Ole Man
Bill Cosby
3
9
9
Gimmie Little Sign
Brenton Wood
3
13
10
Your Precious Love
Marvin Gaye & Tammi Terrell
1
October 28, 1967
LAST
THIS
WEEK
WEEK
TITLE
ARTIST
T10
#1
1
1
To Sir, With Love
Lulu
3
2
2
2
The Letter
Box Tops
8
4
3
3
Never My Love
The Association
6
4
4
How Can I Be Sure
Young Rascals
4
5
5
Expressway To Your Heart
Soul Surviors
2
6
6
It Must Be Him
Vicki Carr
2
7
7
Soul Man
Sam & Dave
3
10
8
Your Precious Love
Marvin Gaye & Tammi Terrell
2
13
9
A Natural Woman
Aretha Franklin
1
19
10
Incense And Peppermints
Strawberry Alarm Clock
1
NOVEMBER 4, 1967
LAST
THIS
WEEK
WEEK
TITLE
ARTIST
T10
#1
1
1
To Sir, With Love
Lulu
4
3
7
2
Soul Man
Sam & Dave
4
6
3
It Must Be Him
Vicki Carr
3
5
4
Expressway To Your Heart
Soul Surviors
3
8
5
Your Precious Love
Marvin Gaye & Tammi Terrell
3
3
6
Never My Love
The Association
7
10
7
Incense And Peppermints
Strawberry Alarm Clock
2
9
8
A Natural Woman
Aretha Franklin
2
19
9
The Rain, The Park & Other Things
Cowsils
1
15
10
Please Love Me Forever
Bobby Vinton
1
NOVEMBER 11, 1967
LAST
THIS
WEEK
WEEK
TITLE
ARTIST
T10
#1
1
1
To Sir, With Love
Lulu
5
4
2
2
Soul Man
Sam & Dave
5
3
3
It Must Be Him
Vicki Carr
4
7
4
Incense And Peppermints
Strawberry Alarm Clock
3
5
5
Your Precious Love
Marvin Gaye & Tammi Terrell
4
9
6
The Rain, The Park & Other Things
Cowsils
2
10
7
Please Love Me Forever
Bobby Vinton
2
8
8
A Natural Woman
Aretha Franklin
3
4
9
Expressway To Your Heart
Soul Surviors
4
6
10
Never My Love
The Association
8
NOVEMBER 18, 1967
LAST
THIS
WEEK
WEEK
TITLE
ARTIST
T10
#1
1
1
To Sir, With Love
Lulu
6
5
2
2
Soul Man
Sam & Dave
6
4
3
Incense And Peppermints
Strawberry Alarm Clock
4
6
4
The Rain, The Park & Other Things
Cowsils
3
3
5
It Must Be Him
Vicki Carr
5
7
6
Please Love Me Forever
Bobby Vinton
3
5
7
Your Precious Love
Marvin Gaye & Tammi Terrell
5
22
8
I Say A Little Prayer
Dionne Warwick
1
9
9
Expressway To Your Heart
Soul Surviors
5
11
10
I Can See For Miles
Who
1
NOVEMBER 25, 1967
LAST
THIS
WEEK
WEEK
TITLE
ARTIST
T10
#1
3
1
Incense And Peppermints
Strawberry Alarm Clock
5
1
1
2
To Sir, With Love
Lulu
7
5
4
3
The Rain, The Park & Other Things
Cowsils
4
2
4
Soul Man
Sam & Dave
7
33
5
Daydream Believer
The Monkees
1
6
6
Please Love Me Forever
Bobby Vinton
4
8
7
I Say A Little Prayer
Dionne Warwick
2
5
8
It Must Be Him
Vicki Carr
6
10
9
I Can See For Miles
Who
2
9
10
Expressway To Your Heart
Soul Surviors
6
Dec. 2, 1967
LAST
THIS
WEEK
WEEK
TITLE
ARTIST
T10
#1
5
1
Daydream Believer
The Monkees
2
1
3
2
The Rain, The Park & Other Things
Cowsils
5
1
3
Incense And Peppermints
Strawberry Alarm Clock
6
1
2
4
To Sir, With Love
Lulu
8
5
7
5
I Say A Little Prayer
Dionne Warwick
3
6
6
Please Love Me Forever
Bobby Vinton
5
4
7
Soul Man
Sam & Dave
8
16
8
I Heard It Through The Grapevine
Gladys Knight & The Pipps
1
9
9
I Can See For Miles
Who
3
18
10
An Open Letter To My Teenage Son
Victor Lundburg
1
Dec. 9, 1967
LAST
THIS
WEEK
WEEK
TITLE
ARTIST
T10
#1
1
1
Daydream Believer
The Monkees
3
2
2
2
The Rain, The Park & Other Things
Cowsils
6
3
3
Incense And Peppermints
Strawberry Alarm Clock
7
1
5
4
I Say A Little Prayer
Dionne Warwick
4
8
5
I Heard It Through The Grapevine
Gladys Knight & The Pipps
2
4
6
To Sir, With Love
Lulu
9
5
11
7
I Second That Emotion
Smokey Robinson & The Miracles
1
45
8
Hello Goodbye
Beatles
1
13
9
In And Out Of Love
Diana Ross & The Supremes
1
10
10
An Open Letter To My Teenage Son
Victor Lundburg
2
Dec. 16, 1967
LAST
THIS
WEEK
WEEK
TITLE
ARTIST
T10
#1
1
1
Daydream Believer
The Monkees
4
3
5
2
I Heard It Through The Grapevine
Gladys Knight & The Pipps
3
8
3
Hello Goodbye
Beatles
2
7
4
I Second That Emotion
Smokey Robinson & The Miracles
2
2
5
The Rain, The Park & Other Things
Cowsils
7
3
6
Incense And Peppermints
Strawberry Alarm Clock
8
1
4
7
I Say A Little Prayer
Dionne Warwick
5
13
8
Boogaloo Down Broadway
Fantastic Johnny
1
9
9
In And Out Of Love
Diana Ross & The Supremes
2
12
10
You Better Sit Down Kids
Cher
1
Dec. 23, 1967
LAST
THIS
WEEK
WEEK
TITLE
ARTIST
T10
#1
1
1
Daydream Believer
The Monkees
5
4
2
2
I Heard It Through The Grapevine
Gladys Knight & The Pipps
4
3
3
Hello Goodbye
Beatles
3
4
4
I Second That Emotion
Smokey Robinson & The Miracles
3
12
5
Woman, Woman
Union Gap
1
5
6
The Rain, The Park & Other Things
Cowsils
8
8
7
Boogaloo Down Broadway
Fantastic Johnny
2
6
8
Incense And Peppermints
Strawberry Alarm Clock
9
1
10
9
You Better Sit Down Kids
Cher
2
7
10
I Say A Little Prayer
Dionne Warwick
6
Dec. 30, 1967
LAST
THIS
WEEK
WEEK
TITLE
ARTIST
T10
#1
3
1
Hello Goodbye
Beatles
4
1
2
2
I Heard It Through The Grapevine
Gladys Knight & The Pipps
5
1
3
Daydream Believer
The Monkees
6
4
4
4
I Second That Emotion
Smokey Robinson & The Miracles
4
5
5
Woman, Woman
Union Gap
2
11
6
Judy In Disguise
John Fred & His Playboy Band
1
17
7
Chain Of Fools
Aretha Franklin
1
13
8
Bend Me, Shape Me
American Breed
1
7
9
Boogaloo Down Broadway
Fantastic Johnny
3
15
10
Skinny Legs And All
Joe Tex
1
Go back to the top 100 songs of all time home page.
Back to Top…