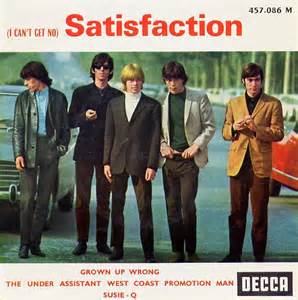 Top Ten Charts 1965
The top ten charts 1965 is a complete weekly listing of the ten most popular songs for the year. You will observe how each song move up and down as it peaked in the top ten. The following is a time capsule for the year of 1965:
In world news, France withdraws its Atlantic fleet from NATO. Rhodesia unilaterally declares its independence from Britain. US Marines land in the Dominican Republic as fighting persists between the Dominican army and the rebels.
In U.S. news, Black leader Malcom X, is shot to death at Harlem rally in New York. The first US combat troops arrive in Vietnam. By the end of the year, 190,000 American soldiers are in Vietnam. Blacks riot for six days in Watts section of Los Angeles: 34 dead, over 1,000 injured, nearly 4,000 arrested.
Fads and fashion, the ultra-resilient Super Ball is the biggest toy fad since the Hula Hoop.
In science, the Early Bird, the first commercial communications satellite, is launched. Soviet cosmonaut Aleksei Leonov performs the first spacewalk Edward White II becomes the first American to walk in space three months later.

And The Year Was 1965 Photo

In sports, the Los Angeles Dodgers defeat the Minnesota Twins to win the World Series 4 games to 3. The Green Bay Packers defeat the Cleveland Browns to win the NFL Championship.

In television, the top three most popular shows are: Bonanza, Gomer Pyle USMC, and The Lucy Show.
In music, the Rolling Stones have the record of the year with "(I Can't Get No) Satisfaction". In 1965, there are twenty five #1 songs, and 718 singles to chart on the Hot 100.
January 2, 1965
LAST
THIS
WEEK
WEEK
TITLE
ARTIST
T10
#1
1
1
I Feel Fine
Beatles
4
2
2
2
Come See About Me
Surpremes
5
1
3
3
Mr. Lonely
Bobby Vinton
6
1
4
4
She's A Woman
Beatles
2
11
5
Love Potion Number Nine
Searchers
2
6
6
Goin' Out Of My Head
Little Anthony & The Imperials
3
5
7
She's Not There
Zombies
8
12
8
Amen
Impressions
1
9
9
The Jerk
Larks
2
14
10
The Wedding
Julie Rogers
1
January 9, 1965
LAST
THIS
WEEK
WEEK
TITLE
ARTIST
T10
#1
1
1
I Feel Fine
Beatles
5
3
2
2
Come See About Me
Surpremes
6
1
3
3
Mr. Lonely
Bobby Vinton
7
1
5
4
Love Potion Number Nine
Searchers
3
12
5
Downtown
Petula Clark
1
6
6
Goin' Out Of My Head
Little Anthony & The Imperials
4
8
7
Amen
Impressions
2
9
8
The Jerk
Larks
3
14
9
You've Lost That Lovin' Feelin'
Righteous Brothers
1
10
10
The Wedding
Julie Rogers
2
January 16, 1965
LAST
THIS
WEEK
WEEK
TITLE
ARTIST
T10
#1
2
1
Come See About Me
Surpremes
7
2
1
2
I Feel Fine
Beatles
6
3
4
3
Love Potion Number Nine
Searchers
4
5
4
Downtown
Petula Clark
2
9
5
You've Lost That Lovin' Feelin'
Righteous Brothers
2
3
6
Mr. Lonely
Bobby Vinton
8
1
8
7
The Jerk
Larks
4
6
8
Goin' Out Of My Head
Little Anthony & The Imperials
5
15
9
How Sweet It Is
Marvin Gaye
1
13
10
Keep Searchin'
Del Shannon
1
January 23, 1965
LAST
THIS
WEEK
WEEK
TITLE
ARTIST
T10
#1
4
1
Downtown
Petula Clark
3
1
5
2
You've Lost That Lovin' Feelin'
Righteous Brothers
3
3
3
Love Potion Number Nine
Searchers
5
2
4
I Feel Fine
Beatles
7
3
1
5
Come See About Me
Surpremes
8
2
20
6
The Name Game
Shirley Ellis
1
6
7
Mr. Lonely
Bobby Vinton
9
1
7
8
The Jerk
Larks
5
9
9
How Sweet It Is
Marvin Gaye
2
10
10
Keep Searchin'
Del Shannon
2
January 30, 1965
LAST
THIS
WEEK
WEEK
TITLE
ARTIST
T10
#1
1
1
Downtown
Petula Clark
4
2
2
2
You've Lost That Lovin' Feelin'
Righteous Brothers
4
6
3
The Name Game
Shirley Ellis
2
3
4
Love Potion Number Nine
Searchers
6
11
5
Hold What You've Got
Joe Tex
1
9
6
How Sweet It Is
Marvin Gaye
3
34
7
This Diamond Ring
Gary Lewis & The Playboys
1
5
8
Come See About Me
Surpremes
9
2
10
9
Keep Searchin'
Del Shannon
3
19
10
All Day And All Of The Night
Kinks
1
February 6, 1965
LAST
THIS
WEEK
WEEK
TITLE
ARTIST
T10
#1
2
1
You've Lost That Lovin' Feelin'
Righteous Brothers
5
1
1
2
Downtown
Petula Clark
5
2
3
3
The Name Game
Shirley Ellis
3
7
4
This Diamond Ring
Gary Lewis & The Playboys
2
5
5
Hold What You've Got
Joe Tex
2
4
6
Love Potion Number Nine
Searchers
7
10
7
All Day And All Of The Night
Kinks
2
12
8
My Girl
Temptations
1
6
9
How Sweet It Is
Marvin Gaye
4
15
10
Shake
Sam Cooke
1
FEBRUARY 13, 1965
LAST
THIS
WEEK
WEEK
TITLE
ARTIST
T10
#1
1
1
You've Lost That Lovin' Feelin'
Righteous Brothers
6
2
2
2
Downtown
Petula Clark
6
2
4
3
This Diamond Ring
Gary Lewis & The Playboys
3
3
4
The Name Game
Shirley Ellis
4
8
5
My Girl
Temptations
2
5
6
Hold What You've Got
Joe Tex
3
7
7
All Day And All Of The Night
Kinks
3
10
8
Shake
Sam Cooke
2
14
9
The Jolly Green Giant
Kingsmen
1
16
10
I Go To Pieces
Peter & Gorden
1
FEBRUARY 20, 1965
LAST
THIS
WEEK
WEEK
TITLE
ARTIST
T10
#1
3
1
This Diamond Ring
Gary Lewis & The Playboys
4
1
1
2
You've Lost That Lovin' Feelin'
Righteous Brothers
7
2
2
3
Downtown
Petula Clark
7
2
5
4
My Girl
Temptations
3
4
5
The Name Game
Shirley Ellis
5
9
6
The Jolly Green Giant
Kingsmen
2
7
7
All Day And All Of The Night
Kinks
4
8
8
Shake
Sam Cooke
3
10
9
I Go To Pieces
Peter & Gorden
2
15
10
The Boy From New York City
Ad Libs
1
FEBRUARY 27, 1965
LAST
THIS
WEEK
WEEK
TITLE
ARTIST
T10
#1
1
1
This Diamond Ring
Gary Lewis & The Playboys
5
2
2
2
You've Lost That Lovin' Feelin'
Righteous Brothers
8
2
4
3
My Girl
Temptations
4
3
4
Downtown
Petula Clark
8
2
6
5
The Jolly Green Giant
Kingsmen
3
11
6
Tell Her No
Zombies
1
8
7
Shake
Sam Cooke
4
10
8
The Boy From New York City
Ad Libs
2
9
9
I Go To Pieces
Peter & Gorden
3
17
10
King Of The Road
Roger Miller
1
MARCH 6, 1965
LAST
THIS
WEEK
WEEK
TITLE
ARTIST
T10
#1
3
1
My Girl
Temptations
5
1
1
2
This Diamond Ring
Gary Lewis & The Playboys
6
2
2
3
You've Lost That Lovin' Feelin'
Righteous Brothers
9
2
5
4
The Jolly Green Giant
Kingsmen
4
19
5
Eight Days A Week
Beatles
1
6
6
Tell Her No
Zombies
2
10
7
King Of The Road
Roger Miller
2
13
8
The Birds And The Bees
Jewel Akins
1
12
9
Ferry Cross The Mersery
Gerry & The Peacemakers
1
4
10
Downtown
Petula Clark
9
2
MARCH 13, 1965
LAST
THIS
WEEK
WEEK
TITLE
ARTIST
T10
#1
5
1
Eight Days A Week
Beatles
2
1
1
2
My Girl
Temptations
6
1
13
3
Stop! In The Name Of Love
Surpremes
1
2
4
This Diamond Ring
Gary Lewis & The Playboys
7
2
8
5
The Birds And The Bees
Jewel Akins
2
7
6
King Of The Road
Roger Miller
3
9
7
Ferry Cross The Mersery
Gerry & The Peacemakers
2
19
8
Can't You Hear My Heartbeat
Hermin's Hermits
1
4
9
The Jolly Green Giant
Kingsmen
5
12
10
Hurt So Bad
Little Anthony & The Imperials
1
MARCH 20, 1965
LAST
THIS
WEEK
WEEK
TITLE
ARTIST
T10
#1
1
1
Eight Days A Week
Beatles
3
2
3
2
Stop! In The Name Of Love
Surpremes
2
5
3
The Birds And The Bees
Jewel Akins
3
6
4
King Of The Road
Roger Miller
4
8
5
Can't You Hear My Heartbeat
Hermin's Hermits
2
7
6
Ferry Cross The Mersery
Gerry & The Peacemakers
3
2
7
My Girl
Temptations
7
1
4
8
This Diamond Ring
Gary Lewis & The Playboys
8
2
11
9
Goldfinger
Shirley Bassey
1
14
10
Shotgun
Jr. Walker & The All-Stars
1
MARCH 27, 1965
LAST
THIS
WEEK
WEEK
TITLE
ARTIST
T10
#1
2
1
Stop! In The Name Of Love
Surpremes
3
1
5
2
Can't You Hear My Heartbeat
Hermin's Hermits
3
3
3
The Birds And The Bees
Jewel Akins
4
1
4
Eight Days A Week
Beatles
4
2
4
5
King Of The Road
Roger Miller
5
6
6
Ferry Cross The Mersery
Gerry & The Peacemakers
4
10
7
Shotgun
Jr. Walker & The All-Stars
2
9
8
Goldfinger
Shirley Bassey
2
7
9
My Girl
Temptations
8
1
8
10
This Diamond Ring
Gary Lewis & The Playboys
9
2
APRIL 3, 1965
LAST
THIS
WEEK
WEEK
TITLE
ARTIST
T10
#1
1
1
Stop! In The Name Of Love
Surpremes
4
2
2
2
Can't You Hear My Heartbeat
Hermin's Hermits
4
20
3
I'm Telling You Now
Freddie & The Dreamers
1
7
4
Shotgun
Jr. Walker & The All-Stars
3
3
5
The Birds And The Bees
Jewel Akins
5
5
6
King Of The Road
Roger Miller
6
4
7
Eight Days A Week
Beatles
5
2
8
8
Goldfinger
Shirley Bassey
3
12
9
Nowhere To Run
Martha & The Vandellas
1
15
10
Red Roses For A Blue Lady
Vic Dana
1
APRIL 10, 1965
LAST
THIS
WEEK
WEEK
TITLE
ARTIST
T10
#1
3
1
I'm Telling You Now
Freddie & The Dreamers
2
1
1
2
Stop! In The Name Of Love
Surpremes
5
2
2
3
Can't You Hear My Heartbeat
Hermin's Hermits
5
4
4
Shotgun
Jr. Walker & The All-Stars
4
5
5
The Birds And The Bees
Jewel Akins
6
6
6
King Of The Road
Roger Miller
7
17
7
Game Of Love
Wayne Fontana & The Mindbenders
1
9
8
Nowhere To Run
Martha & The Vandellas
2
28
9
I Know A Place
Petula Clark
1
10
10
Red Roses For A Blue Lady
Vic Dana
2
APRIL 17, 1965
LAST
THIS
WEEK
WEEK
TITLE
ARTIST
T10
#1
1
1
I'm Telling You Now
Freddie & The Dreamers
3
2
2
2
Stop! In The Name Of Love
Surpremes
6
2
7
3
Game Of Love
Wayne Fontana & The Mindbenders
2
9
4
I Know A Place
Petula Clark
2
4
5
Shotgun
Jr. Walker & The All-Stars
5
3
6
Can't You Hear My Heartbeat
Hermin's Hermits
6
13
7
Tired Of Waiting For You
Kinks
1
8
8
Nowhere To Run
Martha & The Vandellas
3
19
9
The Clapping Song
Shirley Ellis
1
15
10
Go Now
Moody Blues
1
APRIL 24, 1965
LAST
THIS
WEEK
WEEK
TITLE
ARTIST
T10
#1
3
1
Game Of Love
Wayne Fontana & The Mindbenders
3
1
12
2
Mrs. Brown You've Got A Lovely Daughter
Hermin's Hermits
1
1
3
I'm Telling You Now
Freddie & The Dreamers
4
2
4
4
I Know A Place
Petula Clark
3
2
5
Stop! In The Name Of Love
Surpremes
7
2
7
6
Tired Of Waiting For You
Kinks
2
14
7
I'll Never Find Another You
Seekers
1
9
8
The Clapping Song
Shirley Ellis
2
5
9
Shotgun
Jr. Walker & The All-Stars
6
19
10
Silhouettes
Hermin's Hermits
1
MAY 1, 1965
LAST
THIS
WEEK
WEEK
TITLE
ARTIST
T10
#1
2
1
Mrs. Brown You've Got A Lovely Daughter
Hermin's Hermits
2
1
1
2
Game Of Love
Wayne Fontana & The Mindbenders
4
1
4
3
I Know A Place
Petula Clark
4
3
4
I'm Telling You Now
Freddie & The Dreamers
5
2
7
5
I'll Never Find Another You
Seekers
2
6
6
Tired Of Waiting For You
Kinks
3
11
7
Count Me In
Gary Lewis & The Playboys
1
10
8
Silhouettes
Hermin's Hermits
2
12
9
The Last Time
Rolling Stones
1
5
10
Stop! In The Name Of Love
Surpremes
8
2
MAY 8, 1965
LAST
THIS
WEEK
WEEK
TITLE
ARTIST
T10
#1
1
1
Mrs. Brown You've Got A Lovely Daughter
Hermin's Hermits
3
2
7
2
Count Me In
Gary Lewis & The Playboys
2
18
3
Ticket To Ride
Beatles
1
2
4
Game Of Love
Wayne Fontana & The Mindbenders
5
1
5
5
I'll Never Find Another You
Seekers
3
3
6
I Know A Place
Petula Clark
5
8
7
Silhouettes
Hermin's Hermits
3
4
8
I'm Telling You Now
Freddie & The Dreamers
6
2
9
9
The Last Time
Rolling Stones
2
12
10
Cast Your Fate To The Wind (I)
Sounds Orchestra
1
MAY 15, 1965
LAST
THIS
WEEK
WEEK
TITLE
ARTIST
T10
#1
1
1
Mrs. Brown You've Got A Lovely Daughter
Hermin's Hermits
4
3
2
2
Count Me In
Gary Lewis & The Playboys
3
3
3
Ticket To Ride
Beatles
2
5
4
I'll Never Find Another You
Seekers
4
7
5
Silhouettes
Hermin's Hermits
4
21
6
Help Me Rhonda
Beach Boys
1
6
7
I Know A Place
Petula Clark
6
11
8
I'll Be Doggone
Marvin Gaye
1
12
9
Just Once In My Life
Righteous Brothers
1
14
10
Wooly Bully
Sam The Sham & The Pharoahs
1
MAY 22, 1965
LAST
THIS
WEEK
WEEK
TITLE
ARTIST
T10
#1
3
1
Ticket To Ride
Beatles
3
1
1
2
Mrs. Brown You've Got A Lovely Daughter
Hermin's Hermits
5
3
2
3
Count Me In
Gary Lewis & The Playboys
4
6
4
Help Me Rhonda
Beach Boys
2
4
5
I'll Never Find Another You
Seekers
5
15
6
Back In My Arms Again
Surpremes
1
5
7
Silhouettes
Hermin's Hermits
5
10
8
Wooly Bully
Sam The Sham & The Pharoahs
2
9
9
Just Once In My Life
Righteous Brothers
2
20
10
Crying In The Chapel
Elvis Presley
1
MAY 29, 1965
LAST
THIS
WEEK
WEEK
TITLE
ARTIST
T10
#1
4
1
Help Me Rhonda
Beach Boys
3
1
1
2
Ticket To Ride
Beatles
4
1
6
3
Back In My Arms Again
Surpremes
2
2
4
Mrs. Brown You've Got A Lovely Daughter
Hermin's Hermits
6
3
8
5
Wooly Bully
Sam The Sham & The Pharoahs
3
10
6
Crying In The Chapel
Elvis Presley
2
3
7
Count Me In
Gary Lewis & The Playboys
5
5
8
I'll Never Find Another You
Seekers
6
19
9
Just A Little
Beau Brummels
1
15
10
It's Not Unusual
Tom Jones
1
JUNE 5, 1965
LAST
THIS
WEEK
WEEK
TITLE
ARTIST
T10
#1
1
1
Help Me Rhonda
Beach Boys
4
2
5
2
Wooly Bully
Sam The Sham & The Pharoahs
4
3
3
Back In My Arms Again
Surpremes
3
6
4
Crying In The Chapel
Elvis Presley
3
2
5
Ticket To Ride
Beatles
5
1
4
6
Mrs. Brown You've Got A Lovely Daughter
Hermin's Hermits
7
3
17
7
I Can't Help Myself
Four Tops
1
9
8
Just A Little
Beau Brummels
2
19
9
Engine, Engine #9
Roger Miller
1
10
10
It's Not Unusual
Tom Jones
2
JUNE 12, 1965
LAST
THIS
WEEK
WEEK
TITLE
ARTIST
T10
#1
3
1
Back In My Arms Again
Surpremes
4
1
2
2
Wooly Bully
Sam The Sham & The Pharoahs
5
4
3
Crying In The Chapel
Elvis Presley
4
7
4
I Can't Help Myself
Four Tops
2
1
5
Help Me Rhonda
Beach Boys
5
2
17
6
Mr. Tambourine Man
Byrds
1
9
7
Engine, Engine #9
Roger Miller
2
25
8
Wonderful World
Hermin's Hermits
1
5
9
Ticket To Ride
Beatles
6
1
8
10
Just A Little
Beau Brummels
3
JUNE 19, 1965
LAST
THIS
WEEK
WEEK
TITLE
ARTIST
T10
#1
4
1
I Can't Help Myself
Four Tops
3
1
6
2
Mr. Tambourine Man
Byrds
2
2
3
Wooly Bully
Sam The Sham & The Pharoahs
6
3
4
Crying In The Chapel
Elvis Presley
5
1
5
Back In My Arms Again
Surpremes
5
1
8
6
Wonderful World
Hermin's Hermits
2
5
7
Help Me Rhonda
Beach Boys
6
2
7
8
Engine, Engine #9
Roger Miller
3
13
9
For Your Love
Yardbirds
1
14
10
Hush, Hush, Sweet Charlotte
Patti Page
1
JUNE 26, 1965
LAST
THIS
WEEK
WEEK
TITLE
ARTIST
T10
#1
2
1
Mr. Tambourine Man
Byrds
3
1
1
2
I Can't Help Myself
Four Tops
4
1
3
3
Wooly Bully
Sam The Sham & The Pharoahs
7
26
4
Satisfaction
Rolling Stones
1
6
5
Wonderful World
Hermin's Hermits
3
4
6
Crying In The Chapel
Elvis Presley
6
9
7
For Your Love
Yardbirds
2
10
8
Hush, Hush, Sweet Charlotte
Patti Page
2
7
9
Help Me Rhonda
Beach Boys
7
2
15
10
Seventh Son
Johnny Rivers
1
JULY 3, 1965
LAST
THIS
WEEK
WEEK
TITLE
ARTIST
T10
#1
2
1
I Can't Help Myself
Four Tops
5
2
4
2
Satisfaction
Rolling Stones
2
1
3
Mr. Tambourine Man
Byrds
4
1
3
4
Wooly Bully
Sam The Sham & The Pharoahs
8
5
5
Wonderful World
Hermin's Hermits
4
7
6
For Your Love
Yardbirds
3
10
7
Seventh Son
Johnny Rivers
2
6
8
Crying In The Chapel
Elvis Presley
7
12
9
Yes, I'm Ready
Barbara Mason
1
15
10
What The World Needs Now Is Love
Jackie DeShannon
1
JULY 10, 1965
LAST
THIS
WEEK
WEEK
TITLE
ARTIST
T10
#1
2
1
Satisfaction
Rolling Stones
3
1
1
2
I Can't Help Myself
Four Tops
6
2
3
3
Mr. Tambourine Man
Byrds
5
1
5
4
Wonderful World
Hermin's Hermits
5
4
5
Wooly Bully
Sam The Sham & The Pharoahs
9
9
6
Yes, I'm Ready
Barbara Mason
2
7
7
Seventh Son
Johnny Rivers
3
11
8
Cara, Mia
Jay & The Americans
1
12
9
You Turn Me On
Ian Whitcomb
1
10
10
What The World Needs Now Is Love
Jackie DeShannon
2
JULY 17, 1965
LAST
THIS
WEEK
WEEK
TITLE
ARTIST
T10
#1
1
1
Satisfaction
Rolling Stones
4
2
2
2
I Can't Help Myself
Four Tops
7
2
13
3
I'm Henry VIII, I Am
Hermin's Hermits
1
3
4
Mr. Tambourine Man
Byrds
6
1
8
5
Cara, Mia
Jay & The Americans
2
6
6
Yes, I'm Ready
Barbara Mason
3
7
7
Seventh Son
Johnny Rivers
4
9
8
You Turn Me On
Ian Whitcomb
2
10
9
What The World Needs Now Is Love
Jackie DeShannon
3
17
10
What's New Pussycat?
Tom Jones
1
JULY 24, 1965
LAST
THIS
WEEK
WEEK
TITLE
ARTIST
T10
#1
1
1
Satisfaction
Rolling Stones
5
3
3
2
I'm Henry VIII, I Am
Hermin's Hermits
2
2
3
I Can't Help Myself
Four Tops
8
2
10
4
What's New Pussycat?
Tom Jones
2
5
5
Cara, Mia
Jay & The Americans
3
6
6
Yes, I'm Ready
Barbara Mason
4
9
7
What The World Needs Now Is Love
Jackie DeShannon
4
7
8
Seventh Son
Johnny Rivers
5
4
9
Mr. Tambourine Man
Byrds
7
1
8
10
You Turn Me On
Ian Whitcomb
3
JULY 31, 1965
LAST
THIS
WEEK
WEEK
TITLE
ARTIST
T10
#1
1
1
Satisfaction
Rolling Stones
6
4
2
2
I'm Henry VIII, I Am
Hermin's Hermits
3
4
3
What's New Pussycat?
Tom Jones
3
5
4
Cara, Mia
Jay & The Americans
4
6
5
Yes, I'm Ready
Barbara Mason
5
3
6
I Can't Help Myself
Four Tops
9
2
7
7
What The World Needs Now Is Love
Jackie DeShannon
5
13
8
Save Your Heart For Me
Gary Lewis & The Playboys
1
12
9
I Like It Like That
Dave Clark Five
1
8
10
Seventh Son
Johnny Rivers
6
AUGUST 7, 1965
LAST
THIS
WEEK
WEEK
TITLE
ARTIST
T10
#1
2
1
I'm Henry VIII, I Am
Hermin's Hermits
4
1
1
2
Satisfaction
Rolling Stones
7
4
3
3
What's New Pussycat?
Tom Jones
4
8
4
Save Your Heart For Me
Gary Lewis & The Playboys
2
22
5
I Got You Babe
Sonny & Cher
1
5
6
Yes, I'm Ready
Barbara Mason
6
9
7
I Like It Like That
Dave Clark Five
2
4
8
Cara, Mia
Jay & The Americans
5
6
9
I Can't Help Myself
Four Tops
10
2
14
10
Don't Just Stand There
Patty Duke
1
AUGUST 14, 1965
LAST
THIS
WEEK
WEEK
TITLE
ARTIST
T10
#1
5
1
I Got You Babe
Sonny & Cher
2
1
2
2
Satisfaction
Rolling Stones
8
4
4
3
Save Your Heart For Me
Gary Lewis & The Playboys
3
1
4
I'm Henry VIII, I Am
Hermin's Hermits
5
1
3
5
What's New Pussycat?
Tom Jones
5
15
6
Unchained Melody
Righteous Brothers
1
17
7
It's The Same Old Song
Four Tops
1
10
8
Don't Just Stand There
Patty Duke
2
28
9
California Girls
Beach Boys
1
14
10
Down In The Boondocks
Billy Joe Royal
1
AUGUST 21, 1965
LAST
THIS
WEEK
WEEK
TITLE
ARTIST
T10
#1
1
1
I Got You Babe
Sonny & Cher
3
2
3
2
Save Your Heart For Me
Gary Lewis & The Playboys
4
14
3
Help
Beatles
1
9
4
California Girls
Beach Boys
2
6
5
Unchained Melody
Righteous Brothers
2
2
6
Satisfaction
Rolling Stones
9
4
7
7
It's The Same Old Song
Four Tops
2
8
8
Don't Just Stand There
Patty Duke
3
4
9
I'm Henry VIII, I Am
Hermin's Hermits
6
1
10
10
Down In The Boondocks
Billy Joe Royal
2
August 28, 1965
LAST
THIS
WEEK
WEEK
TITLE
ARTIST
T10
#1
1
1
I Got You Babe
Sonny & Cher
4
3
3
2
Help
Beatles
2
4
3
California Girls
Beach Boys
3
5
4
Unchained Melody
Righteous Brothers
3
7
5
It's The Same Old Song
Four Tops
3
16
6
Like A Rolling Stone
Bob Dylan
1
2
7
Save Your Heart For Me
Gary Lewis & The Playboys
5
13
8
Hold Me, Thrill Me, Kiss Me
Mel Carter
1
10
9
Down In The Boondocks
Billy Joe Royal
3
14
10
Papa's Got A Brand New Bag
James Brown
1
SEPTEMBER 4, 1965
LAST
THIS
WEEK
WEEK
TITLE
ARTIST
T10
#1
2
1
Help
Beatles
3
1
6
2
Like A Rolling Stone
Bob Dylan
2
3
3
California Girls
Beach Boys
4
4
4
Unchained Melody
Righteous Brothers
4
5
5
It's The Same Old Song
Four Tops
4
1
6
I Got You Babe
Sonny & Cher
5
3
12
7
You Were On My Mind
We Five
1
10
8
Papa's Got A Brand New Bag
James Brown
2
27
9
Eve Of Destruction
Berry McGuire
1
8
10
Hold Me, Thrill Me, Kiss Me
Mel Carter
2
SEPTEMBER 11, 1965
LAST
THIS
WEEK
WEEK
TITLE
ARTIST
T10
#1
1
1
Help
Beatles
4
2
2
2
Like A Rolling Stone
Bob Dylan
3
9
3
Eve Of Destruction
Berry McGuire
2
7
4
You Were On My Mind
We Five
2
3
5
California Girls
Beach Boys
5
4
6
Unchained Melody
Righteous Brothers
5
6
7
I Got You Babe
Sonny & Cher
6
3
8
8
Papa's Got A Brand New Bag
James Brown
3
12
9
It Ain't Me Babe
Turtles
1
15
10
The "In" Crowd (I)
Ramsey Lewis Trio
1
SEPTEMBER 18, 1965
LAST
THIS
WEEK
WEEK
TITLE
ARTIST
T10
#1
1
1
Help
Beatles
5
3
3
2
Eve Of Destruction
Berry McGuire
3
2
3
Like A Rolling Stone
Bob Dylan
4
4
4
You Were On My Mind
We Five
3
13
5
Catch Us If You Can
Dave Clark Five
1
10
6
The "In" Crowd (I)
Ramsey Lewis Trio
2
11
7
Hang On Sloopy
McCoys
1
9
8
It Ain't Me Babe
Turtles
2
7
9
I Got You Babe
Sonny & Cher
7
3
14
10
Heart Full Of Soul
Yardbirds
1
SEPTEMBER 25, 1965
LAST
THIS
WEEK
WEEK
TITLE
ARTIST
T10
#1
2
1
Eve Of Destruction
Berry McGuire
4
1
7
2
Hang On Sloopy
McCoys
2
4
3
You Were On My Mind
We Five
4
5
4
Catch Us If You Can
Dave Clark Five
2
1
5
Help
Beatles
6
3
6
6
The "In" Crowd (I)
Ramsey Lewis Trio
3
3
7
Like A Rolling Stone
Bob Dylan
5
8
8
It Ain't Me Babe
Turtles
3
10
9
Heart Full Of Soul
Yardbirds
2
14
10
Laugh At Me
Sonny
1
October 2, 1965
LAST
THIS
WEEK
WEEK
TITLE
ARTIST
T10
#1
2
1
Hang On Sloopy
McCoys
3
1
1
2
Eve Of Destruction
Berry McGuire
5
1
45
3
Yesterday
Beatles
1
4
4
Catch Us If You Can
Dave Clark Five
3
3
5
You Were On My Mind
We Five
5
6
6
The "In" Crowd (I)
Ramsey Lewis Trio
4
12
7
Treat Her Right
Roy Head
1
11
8
You've Got Your Troubles
Fourtunes
1
14
9
Baby Don't Go
Sonny & Cher
1
10
10
Laugh At Me
Sonny
2
October 9, 1965
LAST
THIS
WEEK
WEEK
TITLE
ARTIST
T10
#1
3
1
Yesterday
Beatles
2
1
1
2
Hang On Sloopy
McCoys
4
1
7
3
Treat Her Right
Roy Head
2
2
4
Eve Of Destruction
Berry McGuire
6
1
6
5
The "In" Crowd (I)
Ramsey Lewis Trio
5
4
6
Catch Us If You Can
Dave Clark Five
4
8
7
You've Got Your Troubles
Fourtunes
2
9
8
Baby Don't Go
Sonny & Cher
2
5
9
You Were On My Mind
We Five
6
12
10
Do You Believe In Magic
Lovin' Spoonful
1
October 16, 1965
LAST
THIS
WEEK
WEEK
TITLE
ARTIST
T10
#1
1
1
Yesterday
Beatles
3
2
3
2
Treat Her Right
Roy Head
3
2
3
Hang On Sloopy
McCoys
5
1
19
4
A Lover's Concerto
Toys
1
14
5
Keep On Dancing
Gentrys
1
5
6
The "In" Crowd (I)
Ramsey Lewis Trio
6
12
7
Just A Little Bit Better
Hermin's Hermits
1
8
8
Baby Don't Go
Sonny & Cher
3
10
9
Do You Believe In Magic
Lovin' Spoonful
2
4
10
Eve Of Destruction
Berry McGuire
7
1
October 23, 1965
LAST
THIS
WEEK
WEEK
TITLE
ARTIST
T10
#1
1
1
Yesterday
Beatles
4
3
2
2
Treat Her Right
Roy Head
4
4
3
A Lover's Concerto
Toys
2
14
4
Get Off My Cloud
Rollings Stones
1
5
5
Keep On Dancing
Gentrys
2
3
6
Hang On Sloopy
McCoys
6
1
7
7
Just A Little Bit Better
Hermin's Hermits
2
12
8
Everybody Loves A Clown
Gary Lewis & The Playboys
1
18
9
Positively 4th Street
Bob Dylan
1
16
10
You're The One
Vogues
1
October 30, 1965
LAST
THIS
WEEK
WEEK
TITLE
ARTIST
T10
#1
1
1
Yesterday
Beatles
5
4
3
2
A Lover's Concerto
Toys
3
4
3
Get Off My Cloud
Rollings Stones
2
5
4
Keep On Dancing
Gentrys
3
8
5
Everybody Loves A Clown
Gary Lewis & The Playboys
2
2
6
Treat Her Right
Roy Head
5
10
7
You're The One
Vogues
2
9
8
Positively 4th Street
Bob Dylan
2
6
9
Hang On Sloopy
McCoys
7
1
19
10
1-2-3
Len Berry
1
NOVEMBER 6, 1965
LAST
THIS
WEEK
WEEK
TITLE
ARTIST
T10
#1
3
1
Get Off My Cloud
Rollings Stones
3
1
2
2
A Lover's Concerto
Toys
4
1
3
Yesterday
Beatles
6
4
5
4
Everybody Loves A Clown
Gary Lewis & The Playboys
3
4
5
Keep On Dancing
Gentrys
4
7
6
You're The One
Vogues
3
8
7
Positively 4th Street
Bob Dylan
3
10
8
1-2-3
Len Berry
2
14
9
Rescue Me
Fontella Bass
1
15
10
A Taste Of Honey (I)
Herb Alpert & The Tijuana Brass
1
NOVEMBER 13, 1965
LAST
THIS
WEEK
WEEK
TITLE
ARTIST
T10
#1
1
1
Get Off My Cloud
Rollings Stones
4
2
2
2
A Lover's Concerto
Toys
5
8
3
1-2-3
Len Berry
3
6
4
You're The One
Vogues
4
12
5
I Hear A Symphony
Surpremes
1
9
6
Rescue Me
Fontella Bass
2
4
7
Everybody Loves A Clown
Gary Lewis & The Playboys
4
13
8
Let's Hang On
4 Seasons
1
10
9
A Taste Of Honey (I)
Herb Alpert & The Tijuana Brass
2
15
10
Ain't That Peculiar
Marvin Gaye
1
NOVEMBER 20, 1965
LAST
THIS
WEEK
WEEK
TITLE
ARTIST
T10
#1
5
1
I Hear A Symphony
Surpremes
2
1
3
2
1-2-3
Len Berry
4
1
3
Get Off My Cloud
Rollings Stones
5
2
6
4
Rescue Me
Fontella Bass
3
8
5
Let's Hang On
4 Seasons
2
12
6
Turn! Turn! Turn!
Byrds
1
2
7
A Lover's Concerto
Toys
6
10
8
Ain't That Peculiar
Marvin Gaye
2
9
9
A Taste Of Honey (I)
Herb Alpert & The Tijuana Brass
3
4
10
You're The One
Vogues
5
NOVEMBER 27, 1965
LAST
THIS
WEEK
WEEK
TITLE
ARTIST
T10
#1
1
1
I Hear A Symphony
Surpremes
3
2
6
2
Turn! Turn! Turn!
Byrds
2
2
3
1-2-3
Len Berry
5
5
4
Let's Hang On
4 Seasons
3
3
5
Get Off My Cloud
Rollings Stones
6
2
4
6
Rescue Me
Fontella Bass
4
9
7
A Taste Of Honey (I)
Herb Alpert & The Tijuana Brass
4
8
8
Ain't That Peculiar
Marvin Gaye
3
14
9
I Got You
James Brown
1
12
10
You've Got To Hide Your Love Away
Silkie
1
December 4, 1965
LAST
THIS
WEEK
WEEK
TITLE
ARTIST
T10
#1
2
1
Turn! Turn! Turn!
Byrds
3
1
1
2
I Hear A Symphony
Surpremes
4
2
3
3
1-2-3
Len Berry
6
4
4
Let's Hang On
4 Seasons
4
9
5
I Got You
James Brown
2
6
6
Rescue Me
Fontella Bass
5
7
7
A Taste Of Honey (I)
Herb Alpert & The Tijuana Brass
5
8
8
Ain't That Peculiar
Marvin Gaye
4
12
9
I Can Never Go Home Any More
Shangri-Las
1
16
10
Over And Over
Dave Clark Five
1
DECEMBER 11, 1965
LAST
THIS
WEEK
WEEK
TITLE
ARTIST
T10
#1
1
1
Turn! Turn! Turn!
Byrds
4
2
2
2
I Hear A Symphony
Surpremes
5
2
4
3
Let's Hang On
4 Seasons
5
5
4
I Got You
James Brown
3
10
5
Over And Over
Dave Clark Five
2
9
6
I Can Never Go Home Any More
Shangri-Las
2
3
7
1-2-3
Len Berry
7
7
8
A Taste Of Honey (I)
Herb Alpert & The Tijuana Brass
6
6
9
Rescue Me
Fontella Bass
6
13
10
I Will
Dean Martin
1
DECEMBER 18, 1965
LAST
THIS
WEEK
WEEK
TITLE
ARTIST
T10
#1
1
1
Turn! Turn! Turn!
Byrds
5
3
5
2
Over And Over
Dave Clark Five
3
4
3
I Got You
James Brown
4
3
4
Let's Hang On
4 Seasons
6
2
5
I Hear A Symphony
Surpremes
6
2
6
6
I Can Never Go Home Any More
Shangri-Las
3
14
7
Make The World Go Away
Eddy Arnold
1
12
8
England Swings
Roger Miller
1
13
9
Fever
McCoys
1
10
10
I Will
Dean Martin
2
DECEMBER 25, 1965
LAST
THIS
WEEK
WEEK
TITLE
ARTIST
T10
#1
2
1
Over And Over
Dave Clark Five
4
1
1
2
Turn! Turn! Turn!
Byrds
6
3
3
3
I Got You
James Brown
5
4
4
Let's Hang On
4 Seasons
7
16
5
Sounds Of Silence
Simon & Garfunkel
1
7
6
Make The World Go Away
Eddy Arnold
2
9
7
Fever
McCoys
2
8
8
England Swings
Roger Miller
2
12
9
Ebb Tide
Righteous Brothers
1
6
10
I Can Never Go Home Any More
Shangri-Las
4
Go back to the top 100 songs of all time home page.
Back to Top…