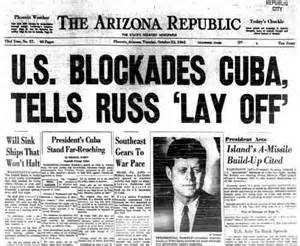 Top Ten Charts 1962
The top ten charts 1962, is a weekly review of the year's most popular top ten songs. The following is a time capsule for the year of 1962:
In the nation, John Glenn becomes the first American to orbit the earth. James Meredith is the first black to enroll in the University of Mississippi.
In International News, President Kennedy orders a blockade of Cuba over ballistic missiles Russia placed in Cuba. Russia backs down and the crises is averted. Adolf Elchmann is hanged in Israel for his role in the Nazi experiment. The first transatlantic television transmission occurs via the Telstar Satellite, making worldwide television and cable networks a reality.
In Science, Unimation introduces the first industrial robot.
In television, Johnny Carson begins his long reign as host of The Tonight Show. The top three new shows were The Beverly Hillbillies, Candid Camera, and The Skelton Show. Walter Cronkite succeeds Douglas Edwards as anchorman of CBS Evening News.
In music, "I Can't Stop Loving You" by Ray Charles becomes the record of the year. There were twenty #1 songs in 1962 and 677 singles to chart on the Hot 100.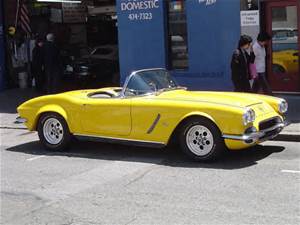 Each weekly top ten chart contains:
Date chart was published
Last Week (Songs last week's ranking)
This Week (Current ranking)
Title
Artist
Number of weeks in the top ten
Number of weeks at #1
JANUARY 6, 1962
LAST
THIS
WEEK
WEEK
TITLE
ARTIST
T10
#1
1
1
The Lion Sleeps Tonight
Tokens
4
3
3
2
The Twist
Chuby Checker
5
2
3
Run To Him
Bobby Vee
4
6
4
Peppermint Twist
Joey D. & Starliters
3
10
5
Can't Help Falling In Love
Elvis Presley
2
8
6
Happy Birthday Sweet Sixteen
Neil Sedaka
4
4
7
Goodbye Cruel World
James Darren
7
5
8
Walk On By
Leroy Van Dyke
5
13
9
When I Fall In Love
Lettermen
1
14
10
Unchain My Heart
Ray Charles
1
JANUARY 13, 1962
LAST
THIS
WEEK
WEEK
TITLE
ARTIST
T10
#1
2
1
*The Twist
Chuby Checker
6
2
1
2
The Lion Sleeps Tonight
Tokens
5
3
4
3
Peppermint Twist
Joey D. & Starliters
4
5
4
Can't Help Falling In Love
Elvis Presley
3
15
5
I Know
Barbara George
1
6
6
Happy Birthday Sweet Sixteen
Neil Sedaka
5
8
7
Walk On By
Leroy Van Dyke
6
3
8
Run To Him
Bobby Vee
5
10
9
Unchain My Heart
Ray Charles
2
11
10
When The Boy In Your Arms
Connie Francis
1
*Song Peaked At #1 for 1 week in 1961
JANUARY 20, 1962
LAST
THIS
WEEK
WEEK
TITLE
ARTIST
T10
#1
1
1
*The Twist
Chuby Checker
7
3
3
2
Peppermint Twist
Joey D. & Starliters
5
2
3
The Lion Sleeps Tonight
Tokens
6
3
4
4
Can't Help Falling In Love
Elvis Presley
4
5
5
I Know
Barbara George
2
6
6
Happy Birthday Sweet Sixteen
Neil Sedaka
6
7
7
Walk On By
Leroy Van Dyke
7
8
8
Run To Him
Bobby Vee
6
12
9
When I Fall In Love
Lettermen
2
17
10
Norman
Sue Thompson
1
*Song Peaked At #1 for 1 week in 1961
JANUARY 27, 1962
LAST
THIS
WEEK
WEEK
TITLE
ARTIST
T10
#1
2
1
Peppermint Twist
Joey D. & Starliters
6
1
1
2
The Twist
Chuby Checker
8
3
5
3
I Know
Barbara George
3
4
4
Can't Help Falling In Love
Elvis Presley
5
10
5
Norman
Sue Thompson
2
3
6
The Lion Sleeps Tonight
Tokens
7
3
9
7
When I Fall In Love
Lettermen
3
18
8
The Wanderer
Dion
1
15
9
Baby It's You
Shirelles
1
7
10
Walk On By
Leroy Van Dyke
8
FEBRUARY 3, 1962
LAST
THIS
WEEK
WEEK
TITLE
ARTIST
T10
#1
1
1
Peppermint Twist
Joey D. & Starliters
7
2
4
2
Can't Help Falling In Love
Elvis Presley
6
2
3
The Twist
Chuby Checker
9
3
5
4
Norman
Sue Thompson
3
3
5
I Know
Barbara George
4
8
6
The Wanderer
Dion
2
20
7
Duke Of Earl
Gene Chandler
1
9
8
Baby It's You
Shirelles
2
17
9
Break It To Me Gently
Brenda Lee
1
6
10
The Lion Sleeps Tonight
Tokens
8
3
FEBRUARY 10, 1962
LAST
THIS
WEEK
WEEK
TITLE
ARTIST
T10
#1
1
1
Peppermint Twist
Joey D. & Starliters
8
3
7
2
Duke Of Earl
Gene Chandler
2
3
3
The Twist
Chuby Checker
10
3
2
4
Can't Help Falling In Love
Elvis Presley
7
5
5
I Know
Barbara George
5
4
6
Norman
Sue Thompson
4
6
7
The Wanderer
Dion
3
9
8
Break It To Me Gently
Brenda Lee
2
12
9
A Little Bit A Tear
Burl Ives
1
11
10
Dear Lady Twist
Gary U.S. Bonds
1
FEBRUARY 17, 1962
LAST
THIS
WEEK
WEEK
TITLE
ARTIST
T10
#1
2
1
Duke Of Earl
Gene Chandler
3
1
1
2
Peppermint Twist
Joey D. & Starliters
9
3
3
3
The Twist
Chuby Checker
11
3
6
4
Norman
Sue Thompson
5
7
5
The Wanderer
Dion
4
8
6
Break It To Me Gently
Brenda Lee
3
5
7
I Know
Barbara George
6
4
8
Can't Help Falling In Love
Elvis Presley
8
14
9
Crying In The Rain
Everly Brothers
1
10
10
Dear Lady Twist
Gary U.S. Bonds
2
FEBRUARY 24, 1962
LAST
THIS
WEEK
WEEK
TITLE
ARTIST
T10
#1
1
1
Duke Of Earl
Gene Chandler
4
2
5
2
The Wanderer
Dion
5
4
3
Norman
Sue Thompson
6
3
4
The Twist
Chuby Checker
12
3
13
5
Hey! Baby
Bruce Channel
1
6
6
Break It To Me Gently
Brenda Lee
4
2
7
Peppermint Twist
Joey D. & Starliters
10
3
9
8
Crying In The Rain
Everly Brothers
2
10
9
Dear Lady Twist
Gary U.S. Bonds
3
11
10
A Little Bit A Tear
Burl Ives
2
MARCH 3, 1962
LAST
THIS
WEEK
WEEK
TITLE
ARTIST
T10
#1
1
1
Duke Of Earl
Gene Chandler
5
3
5
2
Hey! Baby
Bruce Channel
2
2
3
The Wanderer
Dion
6
6
4
Break It To Me Gently
Brenda Lee
5
4
5
The Twist
Chuby Checker
13
3
8
6
Crying In The Rain
Everly Brothers
3
3
7
Norman
Sue Thompson
7
16
8
Midnight In Moscow (I)
Kenny Ball
1
7
9
Peppermint Twist
Joey D. & Starliters
11
3
11
10
Chip Chip
Gene McDaniels
1
MARCH 10, 1962
LAST
THIS
WEEK
WEEK
TITLE
ARTIST
T10
#1
2
1
Hey! Baby
Bruce Channel
3
1
1
2
Duke Of Earl
Gene Chandler
6
3
8
3
Midnight In Moscow (I)
Kenny Ball
2
13
4
Don't Break The Heart That Loves You
Connie Francis
1
12
5
Let Me In
Sensations
1
6
6
Crying In The Rain
Everly Brothers
4
4
7
Break It To Me Gently
Brenda Lee
6
16
8
Her Royal Majesty
James Darren
1
3
9
The Wanderer
Dion
7
20
10
What's Your Name
Don & Juan
1
MARCH 17, 1962
LAST
THIS
WEEK
WEEK
TITLE
ARTIST
T10
#1
1
1
Hey! Baby
Bruce Channel
4
2
3
2
Midnight In Moscow (I)
Kenny Ball
3
4
3
Don't Break The Heart That Loves You
Connie Francis
2
5
4
Let Me In
Sensations
2
2
5
Duke Of Earl
Gene Chandler
7
3
8
6
Her Royal Majesty
James Darren
2
10
7
What's Your Name
Don & Juan
2
6
8
Crying In The Rain
Everly Brothers
5
7
9
Break It To Me Gently
Brenda Lee
7
12
10
Percolator (Twist) (I)
Billy Joe & The Checkmates
1
MARCH 24, 1962
LAST
THIS
WEEK
WEEK
TITLE
ARTIST
T10
#1
1
1
Hey! Baby
Bruce Channel
5
3
3
2
Don't Break The Heart That Loves You
Connie Francis
3
2
3
Midnight In Moscow (I)
Kenny Ball
4
4
4
Let Me In
Sensations
3
5
5
Duke Of Earl
Gene Chandler
8
3
18
6
Dream Baby
Roy Orbison
1
14
7
Slow Twistin'
Chubby Checker
1
7
8
What's Your Name
Don & Juan
3
13
9
Twistin' The Night Away
Sam Cooke
1
6
10
Her Royal Majesty
James Darren
3
MARCH 31, 1962
LAST
THIS
WEEK
WEEK
TITLE
ARTIST
T10
#1
2
1
Don't Break The Heart That Loves You
Connie Francis
4
1
1
2
Hey! Baby
Bruce Channel
6
3
11
3
Johnny Angel
Shelly Fabares
1
6
4
Dream Baby
Roy Orbison
2
3
5
Midnight In Moscow (I)
Kenny Ball
5
7
6
Slow Twistin'
Chubby Checker
2
8
7
What's Your Name
Don & Juan
4
4
8
Let Me In
Sensations
4
14
9
Good Luck Charm
Elvis Presley
1
9
10
Twistin' The Night Away
Sam Cooke
2
APRIL 7, 1962
LAST
THIS
WEEK
WEEK
TITLE
ARTIST
T10
#1
3
1
Johnny Angel
Shelly Fabares
2
1
1
2
Don't Break The Heart That Loves You
Connie Francis
5
1
9
3
Good Luck Charm
Elvis Presley
2
6
4
Slow Twistin'
Chubby Checker
3
4
5
Dream Baby
Roy Orbison
3
2
6
Hey! Baby
Bruce Channel
7
3
5
7
Midnight In Moscow (I)
Kenny Ball
6
12
8
Young World
Rick Nelson
1
11
9
Love Letters
Ketty Lester
1
15
10
Mashed Potato Time
Dee Dee Sharp
1
APRIL 14, 1962
LAST
THIS
WEEK
WEEK
TITLE
ARTIST
T10
#1
1
1
Johnny Angel
Shelly Fabares
3
2
3
2
Good Luck Charm
Elvis Presley
3
4
3
Slow Twistin'
Chubby Checker
4
10
4
Mashed Potato Time
Dee Dee Sharp
2
9
5
Love Letters
Ketty Lester
2
8
6
Young World
Rick Nelson
2
2
7
Don't Break The Heart That Loves You
Connie Francis
6
1
16
8
Lover Please
Clyde McPhatter
1
7
9
Midnight In Moscow
Kenny Ball
7
6
10
Hey! Baby
Bruce Channel
8
3
APRIL 21, 1962
LAST
THIS
WEEK
WEEK
TITLE
ARTIST
T10
#1
2
1
Good Luck Charm
Elvis Presley
4
1
1
2
Johnny Angel
Shelly Fabares
4
2
4
3
Mashed Potato Time
Dee Dee Sharp
3
3
4
Slow Twistin'
Chubby Checker
5
6
5
Young World
Rick Nelson
3
11
6
Soldier Boy
Shirelles
1
8
7
Lover Please
Clyde McPhatter
2
5
8
Love Letters
Ketty Lester
3
14
9
Shout
Joey Dee & The Starliters
1
19
10
Stranger On The Shore (I)
Acker Bilk
1
APRIL 28, 1962
LAST
THIS
WEEK
WEEK
TITLE
ARTIST
T10
#1
1
1
Good Luck Charm
Elvis Presley
5
2
2
2
Johnny Angel
Shelly Fabares
5
2
3
3
Mashed Potato Time
Dee Dee Sharp
4
6
4
Soldier Boy
Shirelles
2
4
5
Slow Twistin'
Chubby Checker
6
5
6
Young World
Rick Nelson
4
10
7
Stranger On The Shore (I)
Acker Bilk
2
7
8
Lover Please
Clyde McPhatter
3
9
9
Shout
Joey Dee & The Starliters
2
12
10
Twist, Twist, Senora
Gary U.S. Bonds
1
MAY 5, 1962
LAST
THIS
WEEK
WEEK
TITLE
ARTIST
T10
#1
4
1
Soldier Boy
Shirelles
3
1
3
2
Mashed Potato Time
Dee Dee Sharp
5
2
3
Johnny Angel
Shelly Fabares
6
2
7
4
Stranger On The Shore (I)
Acker Bilk
3
1
5
Good Luck Charm
Elvis Presley
6
2
9
6
Shout
Joey Dee & The Starliters
3
8
7
Lover Please
Clyde McPhatter
4
5
8
Slow Twistin'
Chubby Checker
7
12
9
P.T. 109
Jimmy Dean
1
10
10
Twist, Twist, Senora
Gary U.S. Bonds
2
MAY 12, 1962
LAST
THIS
WEEK
WEEK
TITLE
ARTIST
T10
#1
1
1
Soldier Boy
Shirelles
4
2
2
2
Mashed Potato Time
Dee Dee Sharp
6
4
3
Stranger On The Shore (I)
Acker Bilk
4
3
4
Johnny Angel
Shelly Fabares
7
2
5
5
Good Luck Charm
Elvis Presley
7
2
13
6
She Cried
Jay & The Americans
1
15
7
Old Rivers
Walter Brennan
1
16
8
Shout! Shout!
Ernie Maresca
1
10
9
Twist, Twist, Senora
Gary U.S. Bonds
3
6
10
Shout
Joey Dee & The Starliters
4
MAY 19, 1962
LAST
THIS
WEEK
WEEK
TITLE
ARTIST
T10
#1
1
1
Soldier Boy
Shirelles
5
3
3
2
Stranger On The Shore (I)
Acker Bilk
5
2
3
Mashed Potato Time
Dee Dee Sharp
7
4
4
Johnny Angel
Shelly Fabares
8
2
6
5
She Cried
Jay & The Americans
2
8
6
Shout! Shout!
Ernie Maresca
2
7
7
Old Rivers
Walter Brennan
2
12
8
Everybody Loves Me But You
Brenda Lee
1
11
9
P.T. 109
Jimmy Dean
2
14
10
Funny Way Of Laughin'
Burl Ives
1
MAY 26, 1962
LAST
THIS
WEEK
WEEK
TITLE
ARTIST
T10
#1
2
1
Stranger On The Shore (I)
Acker Bilk
6
1
1
2
Soldier Boy
Shirelles
6
3
3
3
Mashed Potato Time
Dee Dee Sharp
8
21
4
I Can't Stop Loving You
Ray Charles
1
7
5
Old Rivers
Walter Brennan
3
8
6
Everybody Loves Me But You
Brenda Lee
2
5
7
She Cried
Jay & The Americans
3
9
8
P.T. 109
Jimmy Dean
3
4
9
Johnny Angel
Shelly Fabares
9
2
13
10
Lovers Who Wander
Dion
1
JUNE 2, 1962
LAST
THIS
WEEK
WEEK
TITLE
ARTIST
T10
#1
4
1
I Can't Stop Loving You
Ray Charles
2
1
1
2
Stranger On The Shore (I)
Acker Bilk
7
1
2
3
Soldier Boy
Shirelles
7
3
10
4
Lovers Who Wander
Dion
2
3
5
Mashed Potato Time
Dee Dee Sharp
9
6
6
Everybody Loves Me But You
Brenda Lee
3
11
7
Shout! Shout!
Ernie Maresca
3
5
8
Old Rivers
Walter Brennan
4
12
9
The One Who Really Loves You
Mary Wells
1
21
10
The Man Who Shot Liberty Valance
Gene Pitney
1
JUNE 9, 1962
LAST
THIS
WEEK
WEEK
TITLE
ARTIST
T10
#1
1
1
I Can't Stop Loving You
Ray Charles
3
2
2
2
Stranger On The Shore (I)
Acker Bilk
8
1
4
3
Lovers Who Wander
Dion
3
3
4
Soldier Boy
Shirelles
8
3
10
5
The Man Who Shot Liberty Valance
Gene Pitney
2
12
6
It Keeps Right On A Hurtin'
Johnny Tillotson
1
16
7
Second Hand Love
Connie Francis
1
9
8
The One Who Really Loves You
Mary Wells
2
17
9
Palisades Park
Freddy Cannon
1
19
10
Playboy
Marvelettes
1
JUNE 16, 1962
LAST
THIS
WEEK
WEEK
TITLE
ARTIST
T10
#1
1
1
I Can't Stop Loving You
Ray Charles
4
3
2
2
Stranger On The Shore (I)
Acker Bilk
9
1
6
3
It Keeps Right On A Hurtin'
Johnny Tillotson
2
5
4
The Man Who Shot Liberty Valance
Gene Pitney
3
9
5
Palisades Park
Freddy Cannon
2
3
6
Lovers Who Wander
Dion
4
7
7
Second Hand Love
Connie Francis
2
15
8
The Stripper (I)
David Rose
1
10
9
Playboy
Marvelettes
2
8
10
The One Who Really Loves You
Mary Wells
3
JUNE 23, 1962
LAST
THIS
WEEK
WEEK
TITLE
ARTIST
T10
#1
1
1
I Can't Stop Loving You
Ray Charles
5
4
8
2
The Stripper (I)
David Rose
2
5
3
Palisades Park
Freddy Cannon
3
3
4
It Keeps Right On A Hurtin'
Johnny Tillotson
3
2
5
Stranger On The Shore (I)
Acker Bilk
10
1
4
6
The Man Who Shot Liberty Valance
Gene Pitney
4
9
7
Playboy
Marvelettes
3
12
8
Cindy's Birthday
Johnny Crawford
1
13
9
That's Old Fashioned
Everly Brothers
1
7
10
Second Hand Love
Connie Francis
3
JUNE 30, 1962
LAST
THIS
WEEK
WEEK
TITLE
ARTIST
T10
#1
1
1
I Can't Stop Loving You
Ray Charles
6
5
2
2
The Stripper (I)
David Rose
3
3
3
Palisades Park
Freddy Cannon
4
4
4
It Keeps Right On A Hurtin'
Johnny Tillotson
4
16
5
Roses Are Red
Bobby Vinton
1
6
6
The Man Who Shot Liberty Valance
Gene Pitney
5
7
7
Playboy
Marvelettes
4
8
8
Cindy's Birthday
Johnny Crawford
2
5
9
Stranger On The Shore (I)
Acker Bilk
11
1
12
10
Al Di La'
Emilio Pericoli
1
JULY 7, 1962
LAST
THIS
WEEK
WEEK
TITLE
ARTIST
T10
#1
2
1
The Stripper (I)
David Rose
4
1
5
2
Roses Are Red
Bobby Vinton
2
1
3
I Can't Stop Loving You
Ray Charles
7
5
3
4
Palisades Park
Freddy Cannon
5
4
5
It Keeps Right On A Hurtin'
Johnny Tillotson
5
10
6
Al Di La'
Emilio Pericoli
2
13
7
Wolverton Mountain
Claude King
1
11
8
Snap Your Fingers
Joe Henderson
1
14
9
Johnny Get Angry
Joanie Sommers
1
7
10
Playboy
Marvelettes
5
JULY 14 1962
LAST
THIS
WEEK
WEEK
TITLE
ARTIST
T10
#1
2
1
Roses Are Red
Bobby Vinton
3
1
1
2
The Stripper (I)
David Rose
5
1
3
3
I Can't Stop Loving You
Ray Charles
8
5
14
4
The Wah-Watusi
Orlons
1
12
5
Sealed With A Kiss
Brian Hyland
1
4
6
Palisades Park
Freddy Cannon
6
7
7
Wolverton Mountain
Claude King
2
5
8
It Keeps Right On A Hurtin'
Johnny Tillotson
6
16
9
Gravy
Dee Dee Sharp
1
6
10
Al Di La'
Emilio Pericoli
3
JULY 21 1962
LAST
THIS
WEEK
WEEK
TITLE
ARTIST
T10
#1
1
1
Roses Are Red
Bobby Vinton
4
2
4
2
The Wah-Watusi
Orlons
2
3
3
I Can't Stop Loving You
Ray Charles
9
5
2
4
The Stripper (I)
David Rose
6
1
5
5
Sealed With A Kiss
Brian Hyland
2
7
6
Wolverton Mountain
Claude King
3
11
7
Johnny Get Angry
Joanie Sommers
2
13
8
Speedy Gonzales
Pat Boone
1
9
9
Gravy
Dee Dee Sharp
2
6
10
Palisades Park
Freddy Cannon
7
JULY 28 1962
LAST
THIS
WEEK
WEEK
TITLE
ARTIST
T10
#1
1
1
Roses Are Red
Bobby Vinton
5
3
2
2
The Wah-Watusi
Orlons
3
5
3
Sealed With A Kiss
Brian Hyland
3
3
4
I Can't Stop Loving You
Ray Charles
10
5
4
5
The Stripper (I)
David Rose
7
1
8
6
Speedy Gonzales
Pat Boone
2
6
7
Wolverton Mountain
Claude King
4
13
8
Breaking Up Is Hard To Do
Neil Sedaka
1
9
9
Gravy
Dee Dee Sharp
3
12
10
Ahab The Arab
Ray Stevens
1
AUGUST 4 1962
LAST
THIS
WEEK
WEEK
TITLE
ARTIST
T10
#1
1
1
Roses Are Red
Bobby Vinton
6
4
8
2
Breaking Up Is Hard To Do
Neil Sedaka
2
3
3
Sealed With A Kiss
Brian Hyland
4
2
4
The Wah-Watusi
Orlons
4
10
5
Ahab The Arab
Ray Stevens
2
6
6
Speedy Gonzales
Pat Boone
3
4
7
I Can't Stop Loving You
Ray Charles
11
5
14
8
Loco-Motion
Little Eva
1
5
9
The Stripper (I)
David Rose
8
1
13
10
Theme From Dr. Kildare
Richard Chamberlain
1
AUGUST 11, 1962
LAST
THIS
WEEK
WEEK
TITLE
ARTIST
T10
#1
2
1
Breaking Up Is Hard To Do
Neil Sedaka
3
1
1
2
Roses Are Red
Bobby Vinton
7
4
4
3
The Wah-Watusi
Orlons
5
8
4
Loco-Motion
Little Eva
2
5
5
Ahab The Arab
Ray Stevens
3
6
6
Speedy Gonzales
Pat Boone
4
3
7
Sealed With A Kiss
Brian Hyland
5
13
8
You Lose A Good Thing
Barbara Lewis
1
16
9
Things
Bobby Darin
1
9
10
The Stripper (I)
David Rose
9
1
AUGUST 18, 1962
LAST
THIS
WEEK
WEEK
TITLE
ARTIST
T10
#1
1
1
Breaking Up Is Hard To Do
Neil Sedaka
4
2
4
2
Loco-Motion
Little Eva
3
2
3
Roses Are Red
Bobby Vinton
8
4
3
4
The Wah-Watusi
Orlons
6
11
5
You Don't Know Me
Ray Charles
1
9
6
Things
Bobby Darin
2
5
7
Ahab The Arab
Ray Stevens
4
13
8
Little Diane
Dion
1
6
9
Speedy Gonzales
Pat Boone
5
7
10
Sealed With A Kiss
Brian Hyland
6
AUGUST 25, 1962
LAST
THIS
WEEK
WEEK
TITLE
ARTIST
T10
#1
2
1
Loco-Motion
Little Eva
4
1
1
2
Breaking Up Is Hard To Do
Neil Sedaka
5
2
6
3
Things
Bobby Darin
3
5
4
You Don't Know Me
Ray Charles
2
12
5
Sheila
Tommy Roe
1
3
6
Roses Are Red
Bobby Vinton
9
4
11
7
Party Lights
Claudine Clark
1
13
8
She's Not You
Elvis Presley
1
7
9
Ahab The Arab
Ray Stevens
5
8
10
Little Diane
Dion
2
SEPTEMBER 1, 1962
LAST
THIS
WEEK
WEEK
TITLE
ARTIST
T10
#1
5
1
Sheila
Tommy Roe
2
1
1
2
Loco-Motion
Little Eva
5
1
2
3
Breaking Up Is Hard To Do
Neil Sedaka
6
2
4
4
You Don't Know Me
Ray Charles
3
7
5
Party Lights
Claudine Clark
2
8
6
She's Not You
Elvis Presley
2
3
7
Things
Bobby Darin
4
6
8
Roses Are Red
Bobby Vinton
10
4
12
9
Vacation
Connie Francis
1
10
10
Little Diane
Dion
3
SEPTEMBER 8, 1962
LAST
THIS
WEEK
WEEK
TITLE
ARTIST
T10
#1
1
1
Sheila
Tommy Roe
3
2
4
2
You Don't Know Me
Ray Charles
4
2
3
Loco-Motion
Little Eva
6
1
11
4
Ramblin' Rose
Nat King Cole
1
6
5
She's Not You
Elvis Presley
3
3
6
Breaking Up Is Hard To Do
Neil Sedaka
7
2
5
7
Party Lights
Claudine Clark
3
7
8
Things
Bobby Darin
5
17
9
Teen Age Idol
Rick Nelson
1
9
10
Vacation
Connie Francis
2
SEPTEMBER 15, 1962
LAST
THIS
WEEK
WEEK
TITLE
ARTIST
T10
#1
11
1
Sherry
Four Seasons
1
1
1
2
Sheila
Tommy Roe
4
2
4
3
Ramblin' Rose
Nat King Cole
2
3
4
Loco-Motion
Little Eva
7
1
22
5
Green Onions (I)
Booker T. & The MG's
1
5
6
She's Not You
Elvis Presley
4
9
7
Teen Age Idol
Rick Nelson
2
2
8
You Don't Know Me
Ray Charles
5
20
9
Patches
Dickey Lee
1
12
10
Rinky Dink (I)
Dave "Baby" Cortez
1
SEPTEMBER 22, 1962
LAST
THIS
WEEK
WEEK
TITLE
ARTIST
T10
#1
1
1
Sherry
Four Seasons
2
2
3
2
Ramblin' Rose
Nat King Cole
3
2
3
Sheila
Tommy Roe
5
2
5
4
Green Onions (I)
Booker T. & The MG's
2
7
5
Teen Age Idol
Rick Nelson
3
15
6
Let's Dance
Chris Montez
1
13
7
You Belong To Me
Duprees
1
9
8
Patches
Dickey Lee
2
12
9
You Beat Me To Punch
Mary Wells
1
6
10
She's Not You
Elvis Presley
5
SEPTEMBER 29, 1962
LAST
THIS
WEEK
WEEK
TITLE
ARTIST
T10
#1
1
1
Sherry
Four Seasons
3
3
2
2
Ramblin' Rose
Nat King Cole
4
4
3
Green Onions (I)
Booker T. & The MG's
3
13
4
Monster Mash
Bobby "Boris" Pickett
1
3
5
Sheila
Tommy Roe
6
2
6
6
Let's Dance
Chris Montez
2
12
7
Alley Cat (I)
Bent Fabric
1
8
8
Patches
Dickey Lee
3
7
9
You Belong To Me
Duprees
2
5
10
Teen Age Idol
Rick Nelson
4
OCTOBER 6, 1962
LAST
THIS
WEEK
WEEK
TITLE
ARTIST
T10
#1
1
1
Sherry
Four Seasons
4
4
4
2
Monster Mash
Bobby "Boris" Pickett
2
2
3
Ramblin' Rose
Nat King Cole
5
6
4
Let's Dance
Chris Montez
3
3
5
Green Onions (I)
Booker T. & The MG's
4
8
6
Patches
Dickey Lee
4
13
7
Venus In Blue Jeans
Jimmy Clanton
1
17
8
I Remember You
Frank Ifield
1
7
9
Alley Cat (I)
Bent Fabric
2
11
10
You Beat Me To Punch
Mary Wells
2
OCTOBER 13, 1962
LAST
THIS
WEEK
WEEK
TITLE
ARTIST
T10
#1
1
1
Sherry
Four Seasons
5
5
2
2
Monster Mash
Bobby "Boris" Pickett
3
3
3
Ramblin' Rose
Nat King Cole
6
4
4
Let's Dance
Chris Montez
4
8
5
I Remember You
Frank Ifield
2
5
6
Green Onions (I)
Booker T. & The MG's
5
15
7
Do You Love Me
Contours
1
6
8
Patches
Dickey Lee
5
9
9
Alley Cat (I)
Bent Fabric
3
14
10
If I Had A Hammer
Peter, Paul & Mary
1
OCTOBER 20, 1962
LAST
THIS
WEEK
WEEK
TITLE
ARTIST
T10
#1
2
1
Monster Mash
Bobby "Boris" Pickett
4
1
1
2
Sherry
Four Seasons
6
5
7
3
Do You Love Me
Contours
2
11
4
He's A Rebel
Crystals
1
5
5
I Remember You
Frank Ifield
3
8
6
Patches
Dickey Lee
6
3
7
Ramblin' Rose
Nat King Cole
7
13
8
Only Love Can Break A Heart
Gene Pitney
1
6
9
Green Onions (I)
Booker T. & The MG's
6
4
10
Let's Dance
Chris Montez
5
OCTOBER 27, 1962
LAST
THIS
WEEK
WEEK
TITLE
ARTIST
T10
#1
1
1
Monster Mash
Bobby "Boris" Pickett
5
2
4
2
He's A Rebel
Crystals
2
3
3
Do You Love Me
Contours
3
8
4
Only Love Can Break A Heart
Gene Pitney
2
2
5
Sherry
Four Seasons
7
5
15
6
All Alone Am I
Brenda Lee
1
6
7
Patches
Dickey Lee
7
7
8
Ramblin' Rose
Nat King Cole
8
20
9
Gina
Johnny Mathis
1
5
10
I Remember You
Frank Ifield
4
NOVEMBER 3, 1962
LAST
THIS
WEEK
WEEK
TITLE
ARTIST
T10
#1
2
1
He's A Rebel
Crystals
3
1
4
2
Only Love Can Break A Heart
Gene Pitney
3
3
3
Do You Love Me
Contours
4
1
4
Monster Mash
Bobby "Boris" Pickett
6
2
6
5
All Alone Am I
Brenda Lee
2
17
6
Big Girls Don't Cry
Four Seasons
1
9
7
Gina
Johnny Mathis
2
18
8
Limbo Rock
Chubby Checker
1
15
9
Next Door To An Angel
Neil Sedaka
1
20
10
Return To Sender
Elvis Presley
1
NOVEMBER 10, 1962
LAST
THIS
WEEK
WEEK
TITLE
ARTIST
T10
#1
1
1
He's A Rebel
Crystals
4
2
6
2
Big Girls Don't Cry
Four Seasons
2
5
3
All Alone Am I
Brenda Lee
3
10
4
Return To Sender
Elvis Presley
2
2
5
Only Love Can Break A Heart
Gene Pitney
4
9
6
Next Door To An Angel
Neil Sedaka
2
7
7
Gina
Johnny Mathis
3
4
8
Monster Mash
Bobby "Boris" Pickett
7
2
3
9
Do You Love Me
Contours
5
14
10
Popeye
Chubby Checker
1
NOVEMBER 17, 1962
LAST
THIS
WEEK
WEEK
TITLE
ARTIST
T10
#1
2
1
Big Girls Don't Cry
Four Seasons
3
1
4
2
Return To Sender
Elvis Presley
3
1
3
He's A Rebel
Crystals
5
2
3
4
All Alone Am I
Brenda Lee
4
6
5
Next Door To An Angel
Neil Sedaka
3
7
6
Gina
Johnny Mathis
4
19
7
Bobby's Girl
Marcie Blane
1
16
8
Don't Hang Up
Orlons
1
11
9
Limbo Rock
Chubby Checker
2
14
10
The Cha Cha Cha
Bobby Rydell
1
NOVEMBER 24, 1962
LAST
THIS
WEEK
WEEK
TITLE
ARTIST
T10
#1
1
1
Big Girls Don't Cry
Four Seasons
4
2
2
2
Return To Sender
Elvis Presley
4
4
3
All Alone Am I
Brenda Lee
5
7
4
Bobby's Girl
Marcie Blane
2
5
5
Next Door To An Angel
Neil Sedaka
4
9
6
Limbo Rock
Chubby Checker
3
8
7
Don't Hang Up
Orlons
2
3
8
He's A Rebel
Crystals
6
2
6
9
Gina
Johnny Mathis
5
13
10
Ride!
Dee Dee Sharp
1
DECEMBER 1, 1962
LAST
THIS
WEEK
WEEK
TITLE
ARTIST
T10
#1
1
1
Big Girls Don't Cry
Four Seasons
5
3
2
2
Return To Sender
Elvis Presley
5
4
3
Bobby's Girl
Marcie Blane
3
6
4
Limbo Rock
Chubby Checker
4
3
5
All Alone Am I
Brenda Lee
6
7
6
Don't Hang Up
Orlons
3
11
7
The Lonely Bull (I)
The Tijuana Brass
1
10
8
Ride!
Dee Dee Sharp
2
8
9
He's A Rebel
Crystals
7
2
5
10
Next Door To An Angel
Neil Sedaka
5
DECEMBER 8, 1962
LAST
THIS
WEEK
WEEK
TITLE
ARTIST
T10
#1
1
1
Big Girls Don't Cry
Four Seasons
6
4
2
2
Return To Sender
Elvis Presley
6
3
3
Bobby's Girl
Marcie Blane
4
6
4
Don't Hang Up
Orlons
4
8
5
Ride!
Dee Dee Sharp
3
7
6
The Lonely Bull (I)
The Tijuana Brass
2
13
7
Telstar (I)
Tornadoes
1
4
8
Limbo Rock
Chubby Checker
5
5
9
All Alone Am I
Brenda Lee
7
16
10
Release Me
"Little" Ester Phillips
1
DECEMBER 15, 1962
LAST
THIS
WEEK
WEEK
TITLE
ARTIST
T10
#1
1
1
Big Girls Don't Cry
Four Seasons
7
5
2
2
Return To Sender
Elvis Presley
7
3
3
Bobby's Girl
Marcie Blane
5
8
4
Limbo Rock
Chubby Checker
6
7
5
Telstar (I)
Tornadoes
2
4
6
Don't Hang Up
Orlons
5
6
7
The Lonely Bull (I)
The Tijuana Brass
3
5
8
Ride!
Dee Dee Sharp
4
10
9
Release Me
"Little" Ester Phillips
2
20
10
Go Away Little Girl
Steve Lawrence
1
DECEMBER 22, 1962
LAST
THIS
WEEK
WEEK
TITLE
ARTIST
T10
#1
5
1
Telstar (I)
Tornadoes
3
1
4
2
Limbo Rock
Chubby Checker
7
2
3
Return To Sender
Elvis Presley
8
3
4
Bobby's Girl
Marcie Blane
6
1
5
Big Girls Don't Cry
Four Seasons
8
5
6
6
Don't Hang Up
Orlons
6
10
7
Go Away Little Girl
Steve Lawrence
2
9
8
Release Me
"Little" Ester Phillips
3
11
9
You Are My Sunshine
Ray Charles
1
14
10
Love Came To Me
Dion
1
DECEMBER 29, 1962
LAST
THIS
WEEK
WEEK
TITLE
ARTIST
T10
#1
1
1
Telstar (I)
Tornadoes
4
2
2
2
Limbo Rock
Chubby Checker
8
4
3
Bobby's Girl
Marcie Blane
7
7
4
Go Away Little Girl
Steve Lawrence
3
5
5
Big Girls Don't Cry
Four Seasons
9
5
3
6
Return To Sender
Elvis Presley
9
9
7
You Are My Sunshine
Ray Charles
2
8
8
Release Me
"Little" Ester Phillips
4
16
9
Zip A-Dee-Doo-Dah
Bob B. Sox & The Blue Jeans
1
14
10
Hotel Happiness
Brook Benton
1
Go back to the top 100 songs of all time home page.
Back to Top…