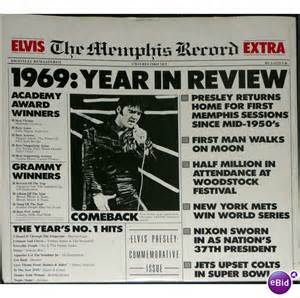 Top Ten Charts 1969
The top ten charts 1969, is a review of the weeks ten most popular songs as published by Billboard. For avid fans of the music charts, we now offer you the complete top ten chart listings of the songs for the year of 1969, week by week. You will be able to track and follow the rankings of your favorite songs on how well they charted in the top ten. Here is a brief news capsule of the events of 1969:
In world news, Nixon begins Vietnamization in Southeast Asia. Russian and Chinese forces clash along the Ussuri River.
In national news, Apollo 11 astronaut Neil Armstrong is the first human to set foot on the moon. Nixon is inaugurated as the 37th President. Sen. Edward Kennedy pleads guilty to leaving scene in accident at Chappaquiddick, Mass. Stonewall riots in New York City marks beginning of gay rights movement.

Aquarius Album Cover of the Fifth Dimension

In fads, the revolution of sexual attitudes is reflected in the sale of 1.5 billion birth control pills.

In Sports, the New York Jets defeat the Baltimore Colts in Super Bowl III 16-7. The New York Mets win their first World Series over the Baltimore Orioles 4 games to 1.
In science, the scanning electron microscope is developed. The use of DDT is banned in residential areas.
In television, the top three rated shows are: Rowan & Martin's Laugh-In, Gunsmoke, and Bonanza.
In music, the Fifth Dimension has the years record of the year with "Aquarius/Let The Sunshine In".  In 1969, there were a total of 16 #1 songs, and 667 singles to chart on the Hot 100.
The resource used to compile this information was "Billboard Hot 100 Charts – The Sixties" by Joel Whitburn.
Top Ten Songs 1969
Each set of top ten charts will include the date of the chart, the prior week's ranking, the current ranking, title, artist, weeks in the top ten, and weeks at #1.
JANUARY 4, 1969
LAST
THIS
WEEK
WEEK
TITLE
ARTIST
T10
#1
1
1
I Heard It Through The Grapevine
Marvin Gaye
5
4
2
2
For Once In My Life
Stevie Wonder
6
7
3
I'm Gonna Make You Love Me
Diana Ross & The Supremes & Temptations
2
16
4
Soulful Strut (I)
Young-Holt Unlimited
1
4
5
Wichta Lineman
Glen Campbell
7
10
6
Cloud Nine
Temptations
2
3
7
Love Child
Diana Ross & The Supremes
10
2
5
8
Stormy
Classics IV
5
8
9
Who's Making Love
Johnnie Taylor
8
13
10
Hooked On A Feeling
B. J. Thomas
1
JANUARY 11, 1969
LAST
THIS
WEEK
WEEK
TITLE
ARTIST
T10
#1
1
1
I Heard It Through The Grapevine
Marvin Gaye
6
5
3
2
I'm Gonna Make You Love Me
Diana Ross & The Supremes & Temptations
3
5
3
Wichta Lineman
Glen Campbell
8
4
4
Soulful Strut (I)
Young-Holt Unlimited
2
10
5
Hooked On A Feeling
B. J. Thomas
2
6
6
Cloud Nine
Temptations
3
2
7
For Once In My Life
Stevie Wonder
7
17
8
Crimson & Clover
Tommy James & The Shondells
1
7
9
Love Child
Diana Ross & The Supremes
11
2
11
10
I Love How You Love Me
Bobby Vinton
4
JANUARY 18, 1969
LAST
THIS
WEEK
WEEK
TITLE
ARTIST
T10
#1
1
1
I Heard It Through The Grapevine
Marvin Gaye
7
6
2
2
I'm Gonna Make You Love Me
Diana Ross & The Supremes & Temptations
4
4
3
Soulful Strut (I)
Young-Holt Unlimited
3
8
4
Crimson & Clover
Tommy James & The Shondells
2
5
5
Hooked On A Feeling
B. J. Thomas
3
3
6
Wichta Lineman
Glen Campbell
9
7
7
For Once In My Life
Stevie Wonder
8
18
8
Touch Me
Doors
1
23
9
Worst That Could Happen
Brooklyn Bridge
1
13
10
Son Of A Preacher Man
Dusty Springfield
1
JANUARY 25, 1969
LAST
THIS
WEEK
WEEK
TITLE
ARTIST
T10
#1
1
1
I Heard It Through The Grapevine
Marvin Gaye
8
7
4
2
Crimson & Clover
Tommy James & The Shondells
3
2
3
I'm Gonna Make You Love Me
Diana Ross & The Supremes & Temptations
5
3
4
Soulful Strut (I)
Young-Holt Unlimited
4
15
5
Everyday People
Sly & The Family Stone
1
5
6
Hooked On A Feeling
B. J. Thomas
4
8
7
Touch Me
Doors
2
9
8
Worst That Could Happen
Brooklyn Bridge
2
16
9
I Started A Joke
Bee Gees
1
10
10
Son Of A Preacher Man
Dusty Springfield
2
FEBRUARY 1, 1969
LAST
THIS
WEEK
WEEK
TITLE
ARTIST
T10
#1
2
4
Crimson & Clover
Tommy James & The Shondells
4
1
5
2
Everyday People
Sly & The Family Stone
2
8
3
Worst That Could Happen
Brooklyn Bridge
3
7
4
Touch Me
Doors
3
1
5
I Heard It Through The Grapevine
Marvin Gaye
9
7
3
6
I'm Gonna Make You Love Me
Diana Ross & The Supremes & Temptations
6
9
7
I Started A Joke
Bee Gees
2
6
8
Hooked On A Feeling
B. J. Thomas
5
4
9
Soulful Strut (I)
Young-Holt Unlimited
5
28
10
Build Me Up Buttercup
Foundations
1
FEBRUARY 8, 1969
LAST
THIS
WEEK
WEEK
TITLE
ARTIST
T10
#1
1
1
Crimson & Clover
Tommy James & The Shondells
5
2
2
2
Everyday People
Sly & The Family Stone
3
3
3
Worst That Could Happen
Brooklyn Bridge
4
4
4
Touch Me
Doors
4
10
5
Build Me Up Buttercup
Foundations
2
7
6
I Started A Joke
Bee Gees
3
5
7
I Heard It Through The Grapevine
Marvin Gaye
10
7
6
8
I'm Gonna Make You Love Me
Diana Ross & The Supremes & Temptations
7
13
9
Hang 'Em High
Booker T. & The MG's
1
11
10
Can I Change My Mind
Tyrone Davis
1
FEBRUARY 15, 1969
LAST
THIS
WEEK
WEEK
TITLE
ARTIST
T10
#1
2
1
Everyday People
Sly & The Family Stone
4
1
2
Crimson & Clover
Tommy James & The Shondells
6
4
3
Touch Me
Doors
5
5
4
Build Me Up Buttercup
Foundations
3
3
5
Worst That Could Happen
Brooklyn Bridge
5
10
6
Can I Change My Mind
Tyrone Davis
2
14
7
You Showed Me
Turtles
1
7
8
I Heard It Through The Grapevine
Marvin Gaye
11
9
9
Hang 'Em High
Booker T. & The MG's
2
8
10
I'm Gonna Make You Love Me
Diana Ross & The Supremes & Temptations
8
FEBRUARY 22, 1969
LAST
THIS
WEEK
WEEK
TITLE
ARTIST
T10
#1
1
1
Everyday People
Sly & The Family Stone
5
2
2
2
Crimson & Clover
Tommy James & The Shondells
7
2
4
3
Build Me Up Buttercup
Foundations
4
3
4
Touch Me
Doors
6
6
5
Can I Change My Mind
Tyrone Davis
3
5
6
Worst That Could Happen
Brooklyn Bridge
6
7
7
You Showed Me
Turtles
2
12
8
This Magic Moment
Jay & The Americans
1
21
9
Proud Mary
Creedence Clearwater Revival
1
11
10
I'm Living In Shame
Diana Ross & The Temptations
1
MARCH 1, 1969
LAST
THIS
WEEK
WEEK
TITLE
ARTIST
T10
#1
1
1
Everyday People
Sly & The Family Stone
6
3
2
2
Crimson & Clover
Tommy James & The Shondells
8
2
3
3
Build Me Up Buttercup
Foundations
5
4
4
Touch Me
Doors
7
9
5
Proud Mary
Creedence Clearwater Revival
2
7
6
You Showed Me
Turtles
3
8
7
This Magic Moment
Jay & The Americans
2
11
8
Baby, Baby Don't Cry
Smokey Robinson & The Miracles
1
6
9
Worst That Could Happen
Brooklyn Bridge
7
25
10
Dizzy
Tommy Roe
1
MARCH 8, 1969
LAST
THIS
WEEK
WEEK
TITLE
ARTIST
T10
#1
1
1
Everyday People
Sly & The Family Stone
7
4
5
2
Proud Mary
Creedence Clearwater Revival
3
3
3
Build Me Up Buttercup
Foundations
6
10
4
Dizzy
Tommy Roe
2
2
5
Crimson & Clover
Tommy James & The Shondells
9
2
7
6
This Magic Moment
Jay & The Americans
3
11
7
This Girl's In Love With You
Dionne Warwick
1
8
8
Baby, Baby Don't Cry
Smokey Robinson & The Miracles
2
4
9
Touch Me
Doors
8
16
10
Indian Giver
1910 Fruitgum Co.
1
MARCH 15, 1969
LAST
THIS
WEEK
WEEK
TITLE
ARTIST
T10
#1
4
1
Dizzy
Tommy Roe
3
1
2
2
Proud Mary
Creedence Clearwater Revival
4
1
3
Everyday People
Sly & The Family Stone
8
4
3
4
Build Me Up Buttercup
Foundations
7
17
5
Traces
Classics IV
1
5
6
Crimson & Clover
Tommy James & The Shondells
10
2
7
7
This Girl's In Love With You
Dionne Warwick
2
10
8
Indian Giver
1910 Fruitgum Co.
2
20
9
Time Of The Season
Zombies
1
6
10
This Magic Moment
Jay & The Americans
4
MARCH 22, 1969
LAST
THIS
WEEK
WEEK
TITLE
ARTIST
T10
#1
1
1
Dizzy
Tommy Roe
4
2
2
2
Proud Mary
Creedence Clearwater Revival
5
5
3
Traces
Classics IV
2
4
4
Build Me Up Buttercup
Foundations
8
8
5
Indian Giver
1910 Fruitgum Co.
3
9
6
Time Of The Season
Zombies
2
7
7
This Girl's In Love With You
Dionne Warwick
3
3
8
Everyday People
Sly & The Family Stone
9
4
6
9
Crimson & Clover
Tommy James & The Shondells
11
2
11
10
Run Away Child, Running Wild
Temptations
1
MARCH 29, 1969
LAST
THIS
WEEK
WEEK
TITLE
ARTIST
T10
#1
1
1
Dizzy
Tommy Roe
5
3
3
2
Traces
Classics IV
3
6
3
Time Of The Season
Zombies
3
14
4
Aquarius/Let The Sunshine In
Fifth Dimension
1
2
5
Proud Mary
Creedence Clearwater Revival
6
10
6
Run Away Child, Running Wild
Temptations
2
5
7
Indian Giver
1910 Fruitgum Co.
4
11
8
Galveston
Glen Campbell
1
13
9
My Whole World Ended
David Ruffin
1
24
10
Only The Strong Survive
Jerry Butler
1
APRIL 5, 1969
LAST
THIS
WEEK
WEEK
TITLE
ARTIST
T10
#1
1
1
Dizzy
Tommy Roe
6
4
4
2
Aquarius/Let The Sunshine In
Fifth Dimension
2
3
3
Time Of The Season
Zombies
4
12
4
You Made Me So Very Happy
Blood, Sweat & Tears
1
8
5
Galveston
Glen Campbell
2
6
6
Run Away Child, Running Wild
Temptations
3
10
7
Only The Strong Survive
Jerry Butler
2
2
8
Traces
Classics IV
4
9
9
My Whole World Ended
David Ruffin
2
5
10
Proud Mary
Creedence Clearwater Revival
7
APRIL 12, 1969
LAST
THIS
WEEK
WEEK
TITLE
ARTIST
T10
#1
2
1
Aquarius/Let The Sunshine In
Fifth Dimension
3
1
4
2
You Made Me So Very Happy
Blood, Sweat & Tears
2
1
3
Dizzy
Tommy Roe
7
4
5
4
Galveston
Glen Campbell
3
3
5
Time Of The Season
Zombies
5
7
6
Only The Strong Survive
Jerry Butler
3
14
7
It's Your Thing
Isley Brothers
1
18
8
Hair
Cowsills
1
6
9
Run Away Child, Running Wild
Temptations
4
13
10
Twenty-Five Miles
Edwin Starr
1
APRIL 19, 1969
LAST
THIS
WEEK
WEEK
TITLE
ARTIST
T10
#1
1
1
Aquarius/Let The Sunshine In
Fifth Dimension
4
2
2
2
You Made Me So Very Happy
Blood, Sweat & Tears
3
7
3
It's Your Thing
Isley Brothers
2
6
4
Only The Strong Survive
Jerry Butler
4
3
5
Dizzy
Tommy Roe
8
4
4
6
Galveston
Glen Campbell
4
8
7
Hair
Cowsills
2
10
8
Twenty-Five Miles
Edwin Starr
2
5
9
Time Of The Season
Zombies
6
11
10
Rock Me
Steppenwolf
1
APRIL 26, 1969
LAST
THIS
WEEK
WEEK
TITLE
ARTIST
T10
#1
1
1
Aquarius/Let The Sunshine In
Fifth Dimension
5
3
2
2
You Made Me So Very Happy
Blood, Sweat & Tears
4
3
3
It's Your Thing
Isley Brothers
3
7
4
Hair
Cowsills
3
4
5
Only The Strong Survive
Jerry Butler
5
8
6
Twenty-Five Miles
Edwin Starr
3
6
7
Galveston
Glen Campbell
5
24
8
Time Is Tight (I)
Booker T. & The MG's
1
5
9
Dizzy
Tommy Roe
9
4
12
10
Sweet Cherry Wine
Tommy James & The Shondells
1
MAY 3, 1969
LAST
THIS
WEEK
WEEK
TITLE
ARTIST
T10
#1
1
1
Aquarius/Let The Sunshine In
Fifth Dimension
6
4
3
2
It's Your Thing
Isley Brothers
4
4
3
Hair
Cowsills
4
2
4
You Made Me So Very Happy
Blood, Sweat & Tears
5
5
5
Only The Strong Survive
Jerry Butler
6
8
6
Time Is Tight (I)
Booker T. & The MG's
2
10
7
Sweet Cherry Wine
Tommy James & The Shondells
2
13
8
Hawaii Five-O (I)
The Ventures
1
16
9
The Boxer
Simon & Garfunkel
1
7
10
Galveston
Glen Campbell
6
MAY 10, 1969
LAST
THIS
WEEK
WEEK
TITLE
ARTIST
T10
#1
1
1
Aquarius/Let The Sunshine In
Fifth Dimension
7
5
3
2
Hair
Cowsills
5
2
3
It's Your Thing
Isley Brothers
5
8
4
Hawaii Five-O (I)
The Ventures
2
4
5
You Made Me So Very Happy
Blood, Sweat & Tears
6
6
6
Time Is Tight (I)
Booker T. & The MG's
3
7
7
Sweet Cherry Wine
Tommy James & The Shondells
3
9
8
The Boxer
Simon & Garfunkel
2
19
9
Atlantis
Donovan
1
—
10
Get Back
Beatles
1
MAY 17, 1969
LAST
THIS
WEEK
WEEK
TITLE
ARTIST
T10
#1
1
1
Aquarius/Let The Sunshine In
Fifth Dimension
8
6
2
2
Hair
Cowsills
6
10
3
Get Back
Beatles
2
3
4
It's Your Thing
Isley Brothers
6
11
5
Love (Can Make You Happy)
Mercy
1
4
6
Hawaii Five-O (I)
The Ventures
3
8
7
The Boxer
Simon & Garfunkel
3
9
8
Atlantis
Donovan
2
17
9
Gitarzan
Ray Stevens
1
13
10
These Eyes
Guess Who
1
MAY 24, 1969
LAST
THIS
WEEK
WEEK
TITLE
ARTIST
T10
#1
3
1
Get Back
Beatles
3
1
1
2
Aquarius/Let The Sunshine In
Fifth Dimension
9
6
5
3
Love (Can Make You Happy)
Mercy
2
2
4
Hair
Cowsills
7
12
5
Oh Happy Day
Edwin Hawkins
1
4
6
It's Your Thing
Isley Brothers
7
8
7
Atlantis
Donovan
3
7
8
The Boxer
Simon & Garfunkel
4
9
9
Gitarzan
Ray Stevens
2
10
10
These Eyes
Guess Who
2
MAY 31, 1969
LAST
THIS
WEEK
WEEK
TITLE
ARTIST
T10
#1
1
1
Get Back
Beatles
4
2
3
2
Love (Can Make You Happy)
Mercy
3
2
3
Aquarius/Let The Sunshine In
Fifth Dimension
10
6
5
4
Oh Happy Day
Edwin Hawkins
2
4
5
Hair
Cowsills
8
10
6
These Eyes
Guess Who
3
7
7
Atlantis
Donovan
4
9
8
Gitarzan
Ray Stevens
3
17
9
In The Ghetto
Elvis Presley
1
12
10
Grazin' In The Grass
Friends Of Distiction
1
JUNE 7, 1969
LAST
THIS
WEEK
WEEK
TITLE
ARTIST
T10
#1
1
1
Get Back
Beatles
5
3
2
2
Love (Can Make You Happy)
Mercy
4
10
3
Grazin' In The Grass
Friends Of Distiction
2
4
4
Oh Happy Day
Edwin Hawkins
2
14
5
Bad Moon Rising
Creedence Clearwater Revival
1
9
6
In The Ghetto
Elvis Presley
2
3
7
Aquarius/Let The Sunshine In
Fifth Dimension
11
6
11
8
Love Theme From Romeo & Juliet (I)
Henery Mancini
1
6
9
These Eyes
Guess Who
4
15
10
Too Busy Thinking About My Baby
Marvin Gaye
1
JUNE 14, 1969
LAST
THIS
WEEK
WEEK
TITLE
ARTIST
T10
#1
1
1
Get Back
Beatles
6
4
8
2
Love Theme From Romeo & Juliet (I)
Henery Mancini
2
6
3
In The Ghetto
Elvis Presley
3
5
4
Bad Moon Rising
Creedence Clearwater Revival
2
2
5
Love (Can Make You Happy)
Mercy
5
3
6
Grazin' In The Grass
Friends Of Distiction
3
4
7
Oh Happy Day
Edwin Hawkins
3
10
8
Too Busy Thinking About My Baby
Marvin Gaye
2
9
9
These Eyes
Guess Who
5
14
10
One
Three Dog Night
1
JUNE 21, 1969
LAST
THIS
WEEK
WEEK
TITLE
ARTIST
T10
#1
1
1
Get Back
Beatles
7
5
2
2
Love Theme From Romeo & Juliet (I)
Henery Mancini
3
4
3
Bad Moon Rising
Creedence Clearwater Revival
3
3
4
In The Ghetto
Elvis Presley
4
8
5
Too Busy Thinking About My Baby
Marvin Gaye
3
10
6
One
Three Dog Night
2
5
7
Love (Can Make You Happy)
Mercy
6
6
8
Grazin' In The Grass
Friends Of Distiction
4
15
9
Good Morning Starshine
Oliver
1
18
10
Spinning Wheel
Blood, Sweat & Tears
1
JUNE 28, 1969
LAST
THIS
WEEK
WEEK
TITLE
ARTIST
T10
#1
2
1
Love Theme From Romeo & Juliet (I)
Henery Mancini
4
1
3
2
Bad Moon Rising
Creedence Clearwater Revival
4
1
3
Get Back
Beatles
8
5
5
4
Too Busy Thinking About My Baby
Marvin Gaye
4
6
5
One
Three Dog Night
3
10
6
Spinning Wheel
Blood, Sweat & Tears
2
4
7
In The Ghetto
Elvis Presley
5
9
8
Good Morning Starshine
Oliver
2
12
9
The Israelites
Desmond Dekker & The Aces
1
8
10
Grazin' In The Grass
Friends Of Distiction
5
JULY 5, 1969
LAST
THIS
WEEK
WEEK
TITLE
ARTIST
T10
#1
1
1
Love Theme From Romeo & Juliet (I)
Henery Mancini
5
2
6
2
Spinning Wheel
Blood, Sweat & Tears
3
2
3
Bad Moon Rising
Creedence Clearwater Revival
5
8
4
Good Morning Starshine
Oliver
3
5
5
One
Three Dog Night
4
3
6
Get Back
Beatles
9
5
18
7
Crystal Blue Persuasion
Tommy James & The Shondells
1
35
8
In The Year 2525
Zager & Evans
1
13
9
Color Him Father
Winstons
1
4
10
Too Busy Thinking About My Baby
Marvin Gaye
5
JULY 12, 1969
LAST
THIS
WEEK
WEEK
TITLE
ARTIST
T10
#1
8
1
In The Year 2525
Zager & Evans
2
1
2
2
Spinning Wheel
Blood, Sweat & Tears
4
4
3
Good Morning Starshine
Oliver
4
1
4
Love Theme From Romeo & Juliet (I)
Henery Mancini
6
2
5
5
One
Three Dog Night
2
7
6
Crystal Blue Persuasion
Tommy James & The Shondells
6
3
7
Bad Moon Rising
Creedence Clearwater Revival
6
11
8
The Ballad Of John And Yoko
Beatles
1
9
9
Color Him Father
Winstons
2
14
10
What Does It Take To Win Your Love
Jr. Walker & The All-Stars
1
JULY 19, 1969
LAST
THIS
WEEK
WEEK
TITLE
ARTIST
T10
#1
1
1
In The Year 2525
Zager & Evans
3
2
2
2
Spinning Wheel
Blood, Sweat & Tears
5
3
3
Good Morning Starshine
Oliver
5
6
4
Crystal Blue Persuasion
Tommy James & The Shondells
3
10
5
What Does It Take To Win Your Love
Jr. Walker & The All-Stars
2
5
6
One
Three Dog Night
5
9
7
Color Him Father
Winstons
3
8
8
The Ballad Of John And Yoko
Beatles
2
11
9
My Cherie Amour
Stevie Wonder
1
4
10
Love Theme From Romeo & Juliet (I)
Henery Mancini
7
2
JULY 26, 1969
LAST
THIS
WEEK
WEEK
TITLE
ARTIST
T10
#1
1
1
In The Year 2525
Zager & Evans
4
3
4
2
Crystal Blue Persuasion
Tommy James & The Shondells
4
2
3
Spinning Wheel
Blood, Sweat & Tears
6
9
4
My Cherie Amour
Stevie Wonder
2
5
5
What Does It Take To Win Your Love
Jr. Walker & The All-Stars
3
3
6
Good Morning Starshine
Oliver
6
6
7
One
Three Dog Night
6
8
8
The Ballad Of John And Yoko
Beatles
3
14
9
Baby, I Love You
Andy Kim
1
10
10
Love Theme From Romeo & Juliet (I)
Henery Mancini
8
2
AUGUST 2, 1969
LAST
THIS
WEEK
WEEK
TITLE
ARTIST
T10
#1
1
1
In The Year 2525
Zager & Evans
5
4
2
2
Crystal Blue Persuasion
Tommy James & The Shondells
5
3
3
Spinning Wheel
Blood, Sweat & Tears
7
4
4
My Cherie Amour
Stevie Wonder
3
5
5
What Does It Take To Win Your Love
Jr. Walker & The All-Stars
4
15
6
Ruby, Don't Take Your Love To Town
Kenny Rogers & The First Edition
1
13
7
Sweet Caroline
Neil Diamond
1
28
8
Honky Tonk Woman
Rolling Stones
1
9
9
Baby, I Love You
Andy Kim
2
8
10
The Ballad Of John And Yoko
Beatles
4
AUGUST 9, 1969
LAST
THIS
WEEK
WEEK
TITLE
ARTIST
T10
#1
1
1
In The Year 2525
Zager & Evans
6
5
2
2
Crystal Blue Persuasion
Tommy James & The Shondells
6
8
3
Honky Tonk Woman
Rolling Stones
2
5
4
What Does It Take To Win Your Love
Jr. Walker & The All-Stars
5
7
5
Sweet Caroline
Neil Diamond
2
6
6
Ruby, Don't Take Your Love To Town
Kenny Rogers & The First Edition
2
20
7
A Boy Named Sue
Johnny Cash
1
4
8
My Cherie Amour
Stevie Wonder
4
25
9
Put A Little Love In Your Heart
Jackie DeShannon
1
9
10
Baby, I Love You
Andy Kim
3
AUGUST 16, 1969
LAST
THIS
WEEK
WEEK
TITLE
ARTIST
T10
#1
1
1
In The Year 2525
Zager & Evans
7
6
3
2
Honky Tonk Woman
Rolling Stones
3
2
3
Crystal Blue Persuasion
Tommy James & The Shondells
7
5
4
Sweet Caroline
Neil Diamond
3
7
5
A Boy Named Sue
Johnny Cash
2
9
6
Put A Little Love In Your Heart
Jackie DeShannon
2
6
7
Ruby, Don't Take Your Love To Town
Kenny Rogers & The First Edition
3
8
8
My Cherie Amour
Stevie Wonder
5
4
9
What Does It Take To Win Your Love
Jr. Walker & The All-Stars
6
10
10
Baby, I Love You
Andy Kim
4
AUGUST 23, 1969
LAST
THIS
WEEK
WEEK
TITLE
ARTIST
T10
#1
2
1
Honky Tonk Woman
Rolling Stones
4
1
5
2
A Boy Named Sue
Johnny Cash
3
3
3
Crystal Blue Persuasion
Tommy James & The Shondells
8
4
4
Sweet Caroline
Neil Diamond
4
1
5
In The Year 2525
Zager & Evans
8
6
6
6
Put A Little Love In Your Heart
Jackie DeShannon
3
15
7
Green River
Creedence Clearwater Revival
1
13
8
Polk Salad Annie
Terry Joe White
1
14
9
Get Together
Youngbloods
1
12
10
Laughing
Guess Who
1
AUGUST 30, 1969
LAST
THIS
WEEK
WEEK
TITLE
ARTIST
T10
#1
1
1
Honky Tonk Woman
Rolling Stones
5
2
2
2
A Boy Named Sue
Johnny Cash
4
14
3
Sugar, Sugar
Archies
1
6
4
Put A Little Love In Your Heart
Jackie DeShannon
4
4
5
Sweet Caroline
Neil Diamond
5
9
6
Get Together
Youngbloods
2
7
7
Green River
Creedence Clearwater Revival
2
5
8
In The Year 2525
Zager & Evans
9
6
12
9
Lay Lady Lay
Bob Dylan
1
3
10
Crystal Blue Persuasion
Tommy James & The Shondells
9
SEPTEMBER 6, 1969
LAST
THIS
WEEK
WEEK
TITLE
ARTIST
T10
#1
1
1
Honky Tonk Woman
Rolling Stones
6
3
2
2
A Boy Named Sue
Johnny Cash
5
3
3
Sugar, Sugar
Archies
2
7
4
Green River
Creedence Clearwater Revival
3
6
5
Get Together
Youngbloods
3
4
6
Put A Little Love In Your Heart
Jackie DeShannon
5
9
7
Lay Lady Lay
Bob Dylan
2
13
8
Easy To Be Hard
Three Dog Night
1
5
9
Sweet Caroline
Neil Diamond
6
14
10
I'll Never Fall In Love Again
Tom Jones
1
SEPTEMBER 13, 1969
LAST
THIS
WEEK
WEEK
TITLE
ARTIST
T10
#1
1
1
Honky Tonk Woman
Rolling Stones
7
4
3
2
Sugar, Sugar
Archies
3
2
3
A Boy Named Sue
Johnny Cash
6
4
4
Green River
Creedence Clearwater Revival
4
5
5
Get Together
Youngbloods
4
10
6
I'll Never Fall In Love Again
Tom Jones
2
7
7
Lay Lady Lay
Bob Dylan
3
8
8
Easy To Be Hard
Three Dog Night
2
6
9
Put A Little Love In Your Heart
Jackie DeShannon
6
11
10
I Can't Get Next To You
Temptations
1
SEPTEMBER 20, 1969
LAST
THIS
WEEK
WEEK
TITLE
ARTIST
T10
#1
2
1
Sugar, Sugar
Archies
4
1
1
2
Honky Tonk Woman
Rolling Stones
8
4
4
3
Green River
Creedence Clearwater Revival
5
3
4
A Boy Named Sue
Johnny Cash
7
8
5
Easy To Be Hard
Three Dog Night
3
6
6
I'll Never Fall In Love Again
Tom Jones
3
5
7
Get Together
Youngbloods
5
18
8
Jean
Oliver
1
16
9
Little Woman
Bobby Sherman
1
10
10
I Can't Get Next To You
Temptations
2
SEPTEMBER 27, 1969
LAST
THIS
WEEK
WEEK
TITLE
ARTIST
T10
#1
1
1
Sugar, Sugar
Archies
4
2
3
2
Green River
Creedence Clearwater Revival
6
2
3
Honky Tonk Woman
Rolling Stones
9
4
5
4
Easy To Be Hard
Three Dog Night
4
9
5
Little Woman
Bobby Sherman
2
10
6
I Can't Get Next To You
Temptations
3
8
7
Jean
Oliver
2
6
8
I'll Never Fall In Love Again
Tom Jones
4
21
9
Hot Fun In The Summertime
Sly & The Family Stone
1
11
10
Oh, What A Night
Dells
1
OCTOBER 4, 1969
LAST
THIS
WEEK
WEEK
TITLE
ARTIST
T10
#1
1
1
Sugar, Sugar
Archies
5
3
7
2
Jean
Oliver
3
5
3
Little Woman
Bobby Sherman
3
4
4
Easy To Be Hard
Three Dog Night
5
6
5
I Can't Get Next To You
Temptations
4
3
6
Honky Tonk Woman
Rolling Stones
10
4
2
7
Green River
Creedence Clearwater Revival
7
17
8
Everybody's Talkin'
Nilsson
1
9
9
Hot Fun In The Summertime
Sly & The Family Stone
2
10
10
Oh, What A Night
Dells
2
OCTOBER 11, 1969
LAST
THIS
WEEK
WEEK
TITLE
ARTIST
T10
#1
1
1
Sugar, Sugar
Archies
6
4
2
2
Jean
Oliver
4
3
3
Little Woman
Bobby Sherman
4
5
4
I Can't Get Next To You
Temptations
5
9
5
Hot Fun In The Summertime
Sly & The Family Stone
3
8
6
Everybody's Talkin'
Nilsson
2
4
7
Easy To Be Hard
Three Dog Night
6
6
8
Honky Tonk Woman
Rolling Stones
11
4
11
9
This Girl Is A Woman Now
Gary Puckett & The Union Gap
1
7
10
Green River
Creedence Clearwater Revival
8
OCTOBER 18, 1969
LAST
THIS
WEEK
WEEK
TITLE
ARTIST
T10
#1
4
1
I Can't Get Next To You
Temptations
6
1
5
2
Hot Fun In The Summertime
Sly & The Family Stone
4
1
3
Sugar, Sugar
Archies
7
4
2
4
Jean
Oliver
5
3
5
Little Woman
Bobby Sherman
5
11
6
Suspicious Minds
Elvis Presley
1
12
7
That's The Way Love Is
Marvin Gaye
1
25
8
Wedding Bell Blues
Fifth Dimension
1
7
9
Easy To Be Hard
Three Dog Night
7
19
10
Tracy
Cuff Links
1
OCTOBER 25, 1969
LAST
THIS
WEEK
WEEK
TITLE
ARTIST
T10
#1
1
1
I Can't Get Next To You
Temptations
7
2
2
2
Hot Fun In The Summertime
Sly & The Family Stone
5
3
3
Sugar, Sugar
Archies
8
4
4
4
Jean
Oliver
6
6
5
Suspicious Minds
Elvis Presley
2
5
6
Little Woman
Bobby Sherman
6
8
7
Wedding Bell Blues
Fifth Dimension
2
13
8
Baby It's You
Andy Kim
1
10
9
Tracy
Cuff Links
2
11
10
I'm Gonna Make You Mine
Lou Christie
1
NOVEMBER 1, 1969
LAST
THIS
WEEK
WEEK
TITLE
ARTIST
T10
#1
5
1
Suspicious Minds
Elvis Presley
3
1
7
2
Wedding Bell Blues
Fifth Dimension
3
3
3
Sugar, Sugar
Archies
9
4
1
4
I Can't Get Next To You
Temptations
8
2
8
5
Baby It's You
Andy Kim
2
2
6
Hot Fun In The Summertime
Sly & The Family Stone
6
6
7
Little Woman
Bobby Sherman
7
4
8
Jean
Oliver
7
9
9
Tracy
Cuff Links
3
13
10
Come Together
Beatles
1
NOVEMBER 8, 1969
LAST
THIS
WEEK
WEEK
TITLE
ARTIST
T10
#1
2
1
Wedding Bell Blues
Fifth Dimension
4
1
1
2
Suspicious Minds
Elvis Presley
4
1
10
3
Come Together
Beatles
2
4
4
I Can't Get Next To You
Temptations
9
2
5
5
Baby It's You
Andy Kim
3
3
6
Sugar, Sugar
Archies
10
4
6
7
Hot Fun In The Summertime
Sly & The Family Stone
7
17
8
And When We Die
Blood, Sweat & Tears
1
11
9
Something
Beatles
1
12
10
Smile A Little Smile For Me
Flying Machine
1
NOVEMBER 15, 1969
LAST
THIS
WEEK
WEEK
TITLE
ARTIST
T10
#1
1
1
Wedding Bell Blues
Fifth Dimension
5
2
3
2
Come Together
Beatles
3
9
3
Something
Beatles
2
8
4
And When We Die
Blood, Sweat & Tears
2
5
5
Baby It's You
Andy Kim
4
4
6
I Can't Get Next To You
Temptations
10
2
2
7
Suspicious Minds
Elvis Presley
5
1
10
8
Smile A Little Smile For Me
Flying Machine
2
6
9
Sugar, Sugar
Archies
11
4
18
10
Take A Letter Maria
R. B. Graves
1
NOVEMBER 22, 1969
LAST
THIS
WEEK
WEEK
TITLE
ARTIST
T10
#1
1
1
Wedding Bell Blues
Fifth Dimension
6
3
10
2
Take A Letter Maria
R. B. Graves
2
3
3
Something
Beatles
3
4
4
And When We Die
Blood, Sweat & Tears
3
8
5
Smile A Little Smile For Me
Flying Machine
3
11
6
Na Na Hey Hey Kiss Him Goodbye
Steam
1
2
7
Come Together
Beatles
4
22
8
Yester Me, Yester You, Yesterday
Stevie Wonder
1
7
9
Suspicious Minds
Elvis Presley
6
1
6
10
I Can't Get Next To You
Temptations
11
2
NOVEMBER 29, 1969
LAST
THIS
WEEK
WEEK
TITLE
ARTIST
T10
#1
3
1
Come Together / Something
Beatles
5
1
4
2
And When We Die
Blood, Sweat & Tears
4
1
3
Wedding Bell Blues
Fifth Dimension
7
3
2
4
Take A Letter Maria
R. B. Graves
3
6
5
Na Na Hey Hey Kiss Him Goodbye
Steam
2
5
6
Smile A Little Smile For Me
Flying Machine
4
12
7
Leaving On A Jet Plane
Peter, Paul & Mary
1
8
8
Yester Me, Yester You, Yesterday
Stevie Wonder
2
14
9
Down On The Corner / Fortunate Son
Creedence Clearwater Revival
9
18
10
Eli's Coming
Three Dog Night
1
DECEMBER 6, 1969
LAST
THIS
WEEK
WEEK
TITLE
ARTIST
T10
#1
5
1
Na Na Hey Hey Kiss Him Goodbye
Steam
3
1
7
2
Leaving On A Jet Plane
Peter, Paul & Mary
2
1
3
Come Together / Something
Beatles
6
1
4
4
Take A Letter Maria
R. B. Graves
4
9
5
Down On The Corner / Fortunate Son
Creedence Clearwater Revival
2
2
6
And When We Die
Blood, Sweat & Tears
5
3
7
Wedding Bell Blues
Fifth Dimension
8
3
8
8
Yester Me, Yester You, Yesterday
Stevie Wonder
3
11
9
Someday We'll Be Together
Diana Ross & The Supremes
1
10
10
Eli's Coming
Three Dog Night
2
DECEMBER 13, 1969
LAST
THIS
WEEK
WEEK
TITLE
ARTIST
T10
#1
1
1
Na Na Hey Hey Kiss Him Goodbye
Steam
4
2
2
2
Leaving On A Jet Plane
Peter, Paul & Mary
3
9
3
Someday We'll Be Together
Diana Ross & The Supremes
2
3
4
Come Together / Something
Beatles
7
1
5
5
Down On The Corner / Fortunate Son
Creedence Clearwater Revival
3
4
6
Take A Letter Maria
R. B. Graves
5
8
7
Yester Me, Yester You, Yesterday
Stevie Wonder
4
6
8
And When We Die
Blood, Sweat & Tears
6
13
9
Raindrops Keep Falling On My Head
B. J. Thomas
1
11
10
Backfield In Motion
Mel & Tim
1
DECEMBER 20, 1969
LAST
THIS
WEEK
WEEK
TITLE
ARTIST
T10
#1
2
1
Leaving On A Jet Plane
Peter, Paul & Mary
4
1
3
2
Someday We'll Be Together
Diana Ross & The Supremes
3
5
3
Down On The Corner / Fortunate Son
Creedence Clearwater Revival
4
1
4
Na Na Hey Hey Kiss Him Goodbye
Steam
5
2
9
5
Raindrops Keep Falling On My Head
B. J. Thomas
2
4
6
Come Together / Something
Beatles
8
1
7
7
Yester Me, Yester You, Yesterday
Stevie Wonder
5
6
8
Take A Letter Maria
R. B. Graves
6
13
9
Holly Holy
Neil Diamond
1
8
10
And When We Die
Blood, Sweat & Tears
7
DECEMBER 27, 1969
LAST
THIS
WEEK
WEEK
TITLE
ARTIST
T10
#1
2
1
Someday We'll Be Together
Diana Ross & The Supremes
4
1
1
2
Leaving On A Jet Plane
Peter, Paul & Mary
5
1
5
3
Raindrops Keep Falling On My Head
B. J. Thomas
3
3
4
Down On The Corner / Fortunate Son
Creedence Clearwater Revival
5
4
5
Na Na Hey Hey Kiss Him Goodbye
Steam
6
2
9
6
Holly Holy
Neil Diamond
2
6
7
Come Together / Something
Beatles
9
1
17
8
I Want You Back
The Jackson 5
1
12
9
Whole Latta Love
Led Zeppelin
1
8
10
Take A Letter Maria
R. B. Graves
7
Go back to the top 100 songs of all time home page. Back to Top…