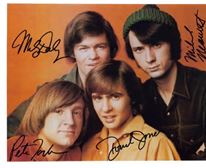 Top Ten Charts 1966
The top ten charts 1966 is for the avid fan of popular music. It offers the complete top ten chart listings for the year of 1966, week by week. You will be able to track and follow the rankings of the songs on how well they charted in the top ten from the actual charts used when Billboard published them each week. The chart used was Billboard's Hot 100.
Here are some very interesting fun facts about the year of 1966:
In the world, France withdraws its forces from NATO. India suffers the worst famine in twenty years.
In the nation, the war in Vietnam continues and protests expand. Medicare begins July 1st. Supreme Court decides Miranda v. Arizona, protecting rights of the accused.
In fads, Mini-skirts are fashion rage in England and the U.S.
In sports, the Green Bay Packers defeat Dallas Cowboys in the NFL title game. It's the last one as the Super Bowl is created the following year. The Baltimore Orioles win the World Series over the Los Angeles Dodgers 4 games to 0.
In science, the Food and Drug Administration declares "the Pill" safe for human use.
In television, the first episode of Star Trek "The Man Trap" is aired. The top three programs are: Bonanza, The Red Skelton Hour, and The Andy Griffith Show.
In music, the Monkees have the record of the year with "I'm A Believer". In 1966, there are twenty seven #1 songs, and 743 singles to chart on the Hot 100.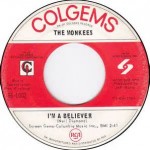 Each set of top ten charts will include the date of the chart, the prior week's ranking, the current ranking, the title, artist, weeks in the top ten, and weeks at #1.
The resource used to compile this information was "Billboard Hot 100 Charts – The Sixties" by Joel Whitburn.
Jan. 1, 1966
LAST
THIS
WEEK
WEEK
TITLE
ARTIST
T10
#1
5
1
Sounds Of Silence
Simon & Garfunkel
2
1
11
2
We Can Work It Out
Beatles
1
3
3
I Got You
James Brown
6
2
4
Turn! Turn! Turn!
Byrds
7
3
1
5
Over And Over
Dave Clark Five
5
1
4
6
Let's Hang On
4 Seasons
8
7
7
Fever
McCoys
3
9
8
Ebb Tide
Righteous Brothers
2
8
9
England Swings
Roger Miller
3
6
10
Make The World Go Away
Eddy Arnold
3
Jan. 8, 1966
LAST
THIS
WEEK
WEEK
TITLE
ARTIST
T10
#1
2
1
We Can Work It Out
Beatles
2
1
1
2
Sounds Of Silence
Simon & Garfunkel
3
1
16
3
She's Just My Style
Gary Lewis & The Playboys
1
12
4
Flowers On The Wall
Statler Brothers
1
8
5
Ebb Tide
Righteous Brothers
3
5
6
Over And Over
Dave Clark Five
6
1
3
7
I Got You
James Brown
7
11
8
Five O' Clock World
Vogues
1
4
9
Turn! Turn! Turn!
Byrds
8
3
18
10
Day Tripper
Beatles
1
Jan. 15, 1966
LAST
THIS
WEEK
WEEK
TITLE
ARTIST
T10
#1
1
1
We Can Work It Out
Beatles
3
2
2
2
Sounds Of Silence
Simon & Garfunkel
4
1
3
3
She's Just My Style
Gary Lewis & The Playboys
2
8
4
Five O' Clock World
Vogues
2
5
5
Ebb Tide
Righteous Brothers
4
10
6
Day Tripper
Beatles
2
4
7
Flowers On The Wall
Statler Brothers
2
24
8
The Men In My Little Girls Life
Mike Douglas
1
14
9
As Tears Go By
Rolling Stones
1
13
10
No Matter What Shape (I)
T-Bones
1
Jan. 22, 1966
LAST
THIS
WEEK
WEEK
TITLE
ARTIST
T10
#1
2
1
Sounds Of Silence
Simon & Garfunkel
5
2
1
2
We Can Work It Out
Beatles
4
2
3
3
She's Just My Style
Gary Lewis & The Playboys
3
4
4
Five O' Clock World
Vogues
3
6
5
Day Tripper
Beatles
3
10
6
No Matter What Shape (I)
T-Bones
2
8
7
The Men In My Little Girls Life
Mike Douglas
2
11
8
A Must To Avoid
Hermin's Hermits
1
9
9
As Tears Go By
Rolling Stones
2
12
10
You Didn't Have To Be So Nice
Lovin' Spoonful
1
Jan. 29, 1966
LAST
THIS
WEEK
WEEK
TITLE
ARTIST
T10
#1
2
1
We Can Work It Out
Beatles
5
3
15
2
Barbara Ann
Beach Boys
1
3
3
She's Just My Style
Gary Lewis & The Playboys
4
6
4
No Matter What Shape (I)
T-Bones
3
4
5
Five O' Clock World
Vogues
4
9
6
As Tears Go By
Rolling Stones
3
7
7
The Men In My Little Girls Life
Mike Douglas
3
8
8
A Must To Avoid
Hermin's Hermits
2
17
9
My Love
Petula Clark
1
16
10
Jenny Take A Ride
Paul Revere & The Raiders
1
February 5, 1966
LAST
THIS
WEEK
WEEK
TITLE
ARTIST
T10
#1
9
1
My Love
Petula Clark
2
1
2
2
Barbara Ann
Beach Boys
2
4
3
No Matter What Shape (I)
T-Bones
4
1
4
We Can Work It Out
Beatles
6
3
20
5
Lightin' Strikes
Lou Christie
1
7
6
The Men In My Little Girls Life
Mike Douglas
4
3
7
She's Just My Style
Gary Lewis & The Playboys
5
5
8
Five O' Clock World
Vogues
5
8
9
A Must To Avoid
Hermin's Hermits
3
16
10
Crying Time
Ray Charles
1
FEBRUARY 12, 1966
LAST
THIS
WEEK
WEEK
TITLE
ARTIST
T10
#1
1
1
My Love
Petula Clark
3
2
5
2
Lightin' Strikes
Lou Christie
2
16
3
Up Tight
Stevie Wonder
1
2
4
Barbara Ann
Beach Boys
3
4
5
We Can Work It Out
Beatles
7
3
3
6
No Matter What Shape (I)
T-Bones
5
10
7
Crying Time
Ray Charles
2
13
8
My World Is Empty Without You
Surpremes
1
8
9
Five O' Clock World
Vogues
6
19
10
Don't Mess With Bill
Marvelettes
1
FEBRUARY 19, 1966
LAST
THIS
WEEK
WEEK
TITLE
ARTIST
T10
#1
2
1
Lightin' Strikes
Lou Christie
3
1
15
2
These Boots Are Made For Walkin'
Nancy Sinatra
1
3
3
Up Tight
Stevie Wonder
2
1
4
My Love
Petula Clark
4
2
8
5
My World Is Empty Without You
Surpremes
2
7
6
Crying Time
Ray Charles
3
4
7
Barbara Ann
Beach Boys
4
10
8
Don't Mess With Bill
Marvelettes
2
6
9
No Matter What Shape (I)
T-Bones
6
51
10
The Ballad Of The Green Berets
Sgt. Berry Sadler
1
FEBRUARY 26, 1966
LAST
THIS
WEEK
WEEK
TITLE
ARTIST
T10
#1
2
1
These Boots Are Made For Walkin'
Nancy Sinatra
2
1
1
2
Lightin' Strikes
Lou Christie
4
1
10
3
The Ballad Of The Green Berets
Sgt. Berry Sadler
2
3
4
Up Tight
Stevie Wonder
3
5
5
My World Is Empty Without You
Surpremes
3
4
6
My Love
Petula Clark
5
2
8
7
Don't Mess With Bill
Marvelettes
3
16
8
California Dreamin'
Mama's & The Papa's
1
20
9
Elusive Butterfly
Bob Lind
1
15
10
Working My Way Back To You
4 Seasons
1
March 5, 1966
LAST
THIS
WEEK
WEEK
TITLE
ARTIST
T10
#1
3
1
The Ballad Of The Green Berets
Sgt. Berry Sadler
3
1
1
2
These Boots Are Made For Walkin'
Nancy Sinatra
3
1
2
3
Lightin' Strikes
Lou Christie
5
1
13
4
Listen People
Hermin's Hermits
1
8
5
California Dreamin'
Mama's & The Papa's
2
9
6
Elusive Butterfly
Bob Lind
2
6
7
My Love
Petula Clark
6
2
4
8
Up Tight
Stevie Wonder
4
10
9
Working My Way Back To You
4 Seasons
2
5
10
My World Is Empty Without You
Surpremes
4
March 12, 1966
LAST
THIS
WEEK
WEEK
TITLE
ARTIST
T10
#1
1
1
The Ballad Of The Green Berets
Sgt. Berry Sadler
4
2
2
2
These Boots Are Made For Walkin'
Nancy Sinatra
4
1
4
3
Listen People
Hermin's Hermits
2
5
4
California Dreamin'
Mama's & The Papa's
3
6
5
Elusive Butterfly
Bob Lind
3
12
6
19th Nervous Breakdown
Rolling Stones
1
25
7
Nowhere Man
Beatles
1
3
8
Lightin' Strikes
Lou Christie
6
1
11
9
I Fought The Law
Bobby Fuller
1
16
10
Homeward Bound
Simon & Garfunkel
1
March 19, 1966
LAST
THIS
WEEK
WEEK
TITLE
ARTIST
T10
#1
1
1
The Ballad Of The Green Berets
Sgt. Berry Sadler
5
3
6
2
19th Nervous Breakdown
Rolling Stones
2
2
3
These Boots Are Made For Walkin'
Nancy Sinatra
5
1
7
4
Nowhere Man
Beatles
2
5
5
Elusive Butterfly
Bob Lind
4
3
6
Listen People
Hermin's Hermits
3
4
7
California Dreamin'
Mama's & The Papa's
4
10
8
Homeward Bound
Simon & Garfunkel
2
9
9
I Fought The Law
Bobby Fuller
2
25
10
Daydream
Lovin' Spoonful
1
March 26, 1966
LAST
THIS
WEEK
WEEK
TITLE
ARTIST
T10
#1
1
1
The Ballad Of The Green Berets
Sgt. Berry Sadler
6
4
2
2
19th Nervous Breakdown
Rolling Stones
3
4
3
Nowhere Man
Beatles
2
3
4
These Boots Are Made For Walkin'
Nancy Sinatra
6
1
8
5
Homeward Bound
Simon & Garfunkel
3
10
6
Daydream
Lovin' Spoonful
2
7
7
California Dreamin'
Mama's & The Papa's
5
14
8
(You're My) Soul & Inspiration
Righteous Brothers
1
5
9
Elusive Butterfly
Bob Lind
5
6
10
Listen People
Hermin's Hermits
4
APRIL 2, 1966
LAST
THIS
WEEK
WEEK
TITLE
ARTIST
T10
#1
1
1
The Ballad Of The Green Berets
Sgt. Berry Sadler
7
5
2
2
19th Nervous Breakdown
Rolling Stones
4
8
3
(You're My) Soul & Inspiration
Righteous Brothers
2
6
4
Daydream
Lovin' Spoonful
3
5
5
Homeward Bound
Simon & Garfunkel
4
3
6
Nowhere Man
Beatles
3
7
7
California Dreamin'
Mama's & The Papa's
6
4
8
These Boots Are Made For Walkin'
Nancy Sinatra
7
1
17
9
Bang Bang
Cher
1
14
10
Sure Gonna Miss Her
Gary Lewis & The Playboys
1
APRIL 9, 1966
LAST
THIS
WEEK
WEEK
TITLE
ARTIST
T10
#1
3
1
(You're My) Soul & Inspiration
Righteous Brothers
3
1
4
2
Daydream
Lovin' Spoonful
4
2
3
19th Nervous Breakdown
Rolling Stones
5
9
4
Bang Bang
Cher
2
1
5
The Ballad Of The Green Berets
Sgt. Berry Sadler
8
5
6
6
Nowhere Man
Beatles
4
15
7
Secret Agent Man
Johnny Rivers
1
11
8
I'm So Lonesome I Could Cry
B. J. Thomas
1
10
9
Sure Gonna Miss Her
Gary Lewis & The Playboys
2
7
10
California Dreamin'
Mama's & The Papa's
7
APRIL 16, 1966
LAST
THIS
WEEK
WEEK
TITLE
ARTIST
T10
#1
1
1
(You're My) Soul & Inspiration
Righteous Brothers
4
2
2
2
Daydream
Lovin' Spoonful
5
4
3
Bang Bang
Cher
3
7
4
Secret Agent Man
Johnny Rivers
2
11
5
Time Wont Let Me In
Outsiders
1
3
6
19th Nervous Breakdown
Rolling Stones
6
5
7
The Ballad Of The Green Berets
Sgt. Berry Sadler
9
5
8
8
I'm So Lonesome I Could Cry
B. J. Thomas
2
16
9
Good Lovin'
Young Rascals
1
18
10
Kicks
Paul Revere & The Raiders
1
APRIL 23, 1966
LAST
THIS
WEEK
WEEK
TITLE
ARTIST
T10
#1
1
1
(You're My) Soul & Inspiration
Righteous Brothers
5
3
3
2
Bang Bang
Cher
4
4
3
Secret Agent Man
Johnny Rivers
3
2
4
Daydream
Lovin' Spoonful
6
5
5
Time Wont Let Me In
Outsiders
2
9
6
Good Lovin'
Young Rascals
2
10
7
Kicks
Paul Revere & The Raiders
2
13
8
Sloop John B
Beach Boys
1
8
9
I'm So Lonesome I Could Cry
B. J. Thomas
3
34
10
Monday, Monday
Mama's & The Papa's
1
APRIL 30, 1966
LAST
THIS
WEEK
WEEK
TITLE
ARTIST
T10
#1
6
1
Good Lovin'
Young Rascals
3
1
1
2
(You're My) Soul & Inspiration
Righteous Brothers
6
3
10
3
Monday, Monday
Mama's & The Papa's
2
8
4
Sloop John B
Beach Boys
2
3
5
Secret Agent Man
Johnny Rivers
4
7
6
Kicks
Paul Revere & The Raiders
3
5
7
Time Wont Let Me In
Outsiders
3
2
8
Bang Bang
Cher
5
4
9
Daydream
Lovin' Spoonful
7
15
10
Leaning On The Lamp Poast
Hermin's Hermits
1
MAY 7, 1966
LAST
THIS
WEEK
WEEK
TITLE
ARTIST
T10
#1
3
1
Monday, Monday
Mama's & The Papa's
3
1
1
2
Good Lovin'
Young Rascals
4
1
4
3
Sloop John B
Beach Boys
3
2
4
(You're My) Soul & Inspiration
Righteous Brothers
7
3
6
5
Kicks
Paul Revere & The Raiders
4
5
6
Secret Agent Man
Johnny Rivers
5
14
7
Rainy Day Woman #12 & #35
Bob Dylan
1
8
8
Bang Bang
Cher
6
10
9
Leaning On The Lamp Poast
Hermin's Hermits
2
11
10
Gloria
Shadows Of Knight
1
MAY 14, 1966
LAST
THIS
WEEK
WEEK
TITLE
ARTIST
T10
#1
1
1
Monday, Monday
Mama's & The Papa's
4
2
2
2
Good Lovin'
Young Rascals
5
1
7
3
Rainy Day Woman #12 & #35
Bob Dylan
2
5
4
Kicks
Paul Revere & The Raiders
5
3
5
Sloop John B
Beach Boys
4
4
6
(You're My) Soul & Inspiration
Righteous Brothers
8
3
15
7
How Does That Grab You Darlin'
Nancy Sinatra
1
13
8
Message To Michael
Dionne Warwick
1
16
9
When A Man Loves A Woman
Percy Sledge
1
10
10
Gloria
Shadows Of Knight
2
MAY 21, 1966
LAST
THIS
WEEK
WEEK
TITLE
ARTIST
T10
#1
1
1
Monday, Monday
Mama's & The Papa's
5
3
3
2
Rainy Day Woman #12 & #35
Bob Dylan
3
2
3
Good Lovin'
Young Rascals
6
1
9
4
When A Man Loves A Woman
Percy Sledge
2
13
5
A Groovy Kind Of Love
Mindbenders
1
4
6
Kicks
Paul Revere & The Raiders
6
7
7
How Does That Grab You Darlin'
Nancy Sinatra
2
8
8
Message To Michael
Dionne Warwick
2
5
9
Sloop John B
Beach Boys
5
15
10
Love Is Like An Itching In My Heart
Surpremes
1
MAY 28, 1966
LAST
THIS
WEEK
WEEK
TITLE
ARTIST
T10
#1
4
1
When A Man Loves A Woman
Percy Sledge
3
1
5
2
A Groovy Kind Of Love
Mindbenders
2
1
3
Monday, Monday
Mama's & The Papa's
6
3
19
4
Paint It Black
Rolling Stones
1
2
5
Rainy Day Woman #12 & #35
Bob Dylan
3
17
6
I Am A Rock
Simon & Garfunkel
1
16
7
Did You Ever Have To Make Up Your Mind?
Lovin' Spoonful
1
3
8
Good Lovin'
Young Rascals
7
1
10
9
Love Is Like An Itching In My Heart
Surpremes
2
18
19
It's A Man's Man's Man's World
James Brown
1
JUNE 4, 1966
LAST
THIS
WEEK
WEEK
TITLE
ARTIST
T10
#1
1
1
When A Man Loves A Woman
Percy Sledge
4
2
2
2
A Groovy Kind Of Love
Mindbenders
3
4
3
Paint It Black
Rolling Stones
2
7
4
Did You Ever Have To Make Up Your Mind?
Lovin' Spoonful
2
6
5
I Am A Rock
Simon & Garfunkel
2
3
6
Monday, Monday
Mama's & The Papa's
7
3
5
7
Rainy Day Woman #12 & #35
Bob Dylan
4
10
8
It's A Man's Man's Man's World
James Brown
2
12
9
Green Grass
Gary Lewis & The Playboys
1
27
10
Strangers In The Night
Frank Sinatra
1
JUNE 11, 1966
LAST
THIS
WEEK
WEEK
TITLE
ARTIST
T10
#1
3
1
Paint It Black
Rolling Stones
3
1
4
2
Did You Ever Have To Make Up Your Mind?
Lovin' Spoonful
3
5
3
I Am A Rock
Simon & Garfunkel
3
1
4
When A Man Loves A Woman
Percy Sledge
5
2
2
5
A Groovy Kind Of Love
Mindbenders
4
10
6
Strangers In The Night
Frank Sinatra
2
6
7
Monday, Monday
Mama's & The Papa's
8
3
8
8
It's A Man's Man's Man's World
James Brown
3
9
9
Green Grass
Gary Lewis & The Playboys
2
12
10
Barefootin'
Robert Parker
1
JUNE 18, 1966
LAST
THIS
WEEK
WEEK
TITLE
ARTIST
T10
#1
1
1
Paint It Black
Rolling Stones
4
2
2
2
Did You Ever Have To Make Up Your Mind?
Lovin' Spoonful
4
3
3
I Am A Rock
Simon & Garfunkel
4
4
4
When A Man Loves A Woman
Percy Sledge
6
2
6
5
Strangers In The Night
Frank Sinatra
3
5
6
A Groovy Kind Of Love
Mindbenders
5
10
7
Barefootin'
Robert Parker
2
9
8
Green Grass
Gary Lewis & The Playboys
3
12
9
Cook Jerk
Capitols
1
19
10
Red Rubber Ball
Cyrkle
1
JUNE 25, 1966
LAST
THIS
WEEK
WEEK
TITLE
ARTIST
T10
#1
15
1
Paperback Writer
Beatles
1
1
5
2
Strangers In The Night
Frank Sinatra
4
1
3
Paint It Black
Rolling Stones
5
2
2
4
Did You Ever Have To Make Up Your Mind?
Lovin' Spoonful
5
3
5
I Am A Rock
Simon & Garfunkel
5
10
6
Red Rubber Ball
Cyrkle
2
7
7
Barefootin'
Robert Parker
3
9
8
Cook Jerk
Capitols
2
12
9
You Don't Have To Say You Love Me
Dusty Springfield
1
11
10
Sweet Talkin' Guy
Chiffons
1
July 2,   1966
LAST
THIS
WEEK
WEEK
TITLE
ARTIST
T10
#1
2
1
Strangers In The Night
Frank Sinatra
5
1
1
2
Paperback Writer
Beatles
2
1
6
3
Red Rubber Ball
Cyrkle
3
3
4
Paint It Black
Rolling Stones
6
2
9
5
You Don't Have To Say You Love Me
Dusty Springfield
2
15
6
Hanky Panky
Tommy James & The Shondells
1
8
7
Cook Jerk
Capitols
3
5
8
I Am A Rock
Simon & Garfunkel
6
4
9
Did You Ever Have To Make Up Your Mind?
Lovin' Spoonful
6
7
10
Barefootin'
Robert Parker
4
July 9,   1966
LAST
THIS
WEEK
WEEK
TITLE
ARTIST
T10
#1
2
1
Paperback Writer
Beatles
3
2
3
2
Red Rubber Ball
Cyrkle
4
1
3
Strangers In The Night
Frank Sinatra
6
1
6
4
Hanky Panky
Tommy James & The Shondells
2
5
5
You Don't Have To Say You Love Me
Dusty Springfield
3
47
6
Wild Thing
Troggs
1
7
7
Cook Jerk
Capitols
4
11
8
Little Girl
Syndicate Of Sound
1
4
9
Paint It Black
Rolling Stones
7
2
19
10
Along Comes Mary
Association
1
July 16,   1966
LAST
THIS
WEEK
WEEK
TITLE
ARTIST
T10
#1
4
1
Hanky Panky
Tommy James & The Shondells
3
1
6
2
Wild Thing
Troggs
2
2
3
Red Rubber Ball
Cyrkle
5
5
4
You Don't Have To Say You Love Me
Dusty Springfield
3
1
5
Paperback Writer
Beatles
4
2
3
6
Strangers In The Night
Frank Sinatra
7
1
10
7
Along Comes Mary
Association
2
8
8
Little Girl
Syndicate Of Sound
2
12
9
Lil' Red Riding Hood
Sam The Sham & The Pharaohs
1
15
10
Hungry
Paul Revere & The Raiders
1
July 23,   1966
LAST
THIS
WEEK
WEEK
TITLE
ARTIST
T10
#1
1
1
Hanky Panky
Tommy James & The Shondells
4
2
2
2
Wild Thing
Troggs
3
9
3
Lil' Red Riding Hood
Sam The Sham & The Pharaohs
2
12
4
The Pied Piper
Crispian St. Peters
1
4
5
You Don't Have To Say You Love Me
Dusty Springfield
4
5
6
Paperback Writer
Beatles
5
2
10
7
Hungry
Paul Revere & The Raiders
2
3
8
Red Rubber Ball
Cyrkle
6
14
9
I Saw Her Again
Mama's & The Papa's
1
15
10
Sweet Pea
Tommy Roe
1
July 30,   1966
LAST
THIS
WEEK
WEEK
TITLE
ARTIST
T10
#1
2
1
Wild Thing
Troggs
4
1
1
2
Hanky Panky
Tommy James & The Shondells
5
2
3
3
Lil' Red Riding Hood
Sam The Sham & The Pharaohs
3
4
4
The Pied Piper
Crispian St. Peters
2
9
5
I Saw Her Again
Mama's & The Papa's
2
7
6
Hungry
Paul Revere & The Raiders
3
21
7
Summer In The City
Lovin' Spoonful
1
10
8
Sweet Pea
Tommy Roe
2
17
9
Mother's Little Helper
Rolling Stones
1
14
10
Somewhere My Love
Ray Conniff
1
Aug. 6, 1966
LAST
THIS
WEEK
WEEK
TITLE
ARTIST
T10
#1
1
1
Wild Thing
Troggs
5
2
3
2
Lil' Red Riding Hood
Sam The Sham & The Pharaohs
4
7
3
Summer In The City
Lovin' Spoonful
2
4
4
The Pied Piper
Crispian St. Peters
3
11
5
They're Coming To Take Me Away Ha-Haa
Napoleon XIV
1
5
6
I Saw Her Again
Mama's & The Papa's
3
2
7
Hanky Panky
Tommy James & The Shondells
6
2
8
8
Sweet Pea
Tommy Roe
3
9
9
Mother's Little Helper
Rolling Stones
2
10
10
Somewhere My Love
Ray Conniff
2
Aug. 13, 1966
LAST
THIS
WEEK
WEEK
TITLE
ARTIST
T10
#1
3
1
Summer In The City
Lovin' Spoonful
3
1
2
2
Lil' Red Riding Hood
Sam The Sham & The Pharaohs
4
5
3
They're Coming To Take Me Away Ha-Haa
Napoleon XIV
2
1
4
Wild Thing
Troggs
6
2
4
5
The Pied Piper
Crispian St. Peters
4
6
6
I Saw Her Again
Mama's & The Papa's
4
11
7
Sunny
Bobby Heb
1
9
8
Mother's Little Helper
Rolling Stones
3
10
9
Somewhere My Love
Ray Conniff
3
8
10
Sweet Pea
Tommy Roe
4
Aug. 20, 1966
LAST
THIS
WEEK
WEEK
TITLE
ARTIST
T10
#1
1
1
Summer In The City
Lovin' Spoonful
4
2
7
2
Sunny
Bobby Heb
2
2
3
Lil' Red Riding Hood
Sam The Sham & The Pharaohs
5
4
4
Wild Thing
Troggs
7
2
3
5
They're Coming To Take Me Away Ha-Haa
Napoleon XIV
3
14
6
See You In September
Happenings
1
5
7
The Pied Piper
Crispian St. Peters
5
8
8
Mother's Little Helper
Rolling Stones
4
11
9
I Couldn't Live Without Your Love
Petula Clark
1
20
10
Sunshine Superman
Donavan
1
Aug. 27, 1966
LAST
THIS
WEEK
WEEK
TITLE
ARTIST
T10
#1
1
1
Summer In The City
Lovin' Spoonful
5
3
2
2
Sunny
Bobby Heb
3
6
3
See You In September
Happenings
2
3
4
Lil' Red Riding Hood
Sam The Sham & The Pharaohs
6
10
5
Sunshine Superman
Donavan
2
4
6
Wild Thing
Troggs
8
2
28
7
You Can't Hurry Love
Surpremes
1
52
8
Yellow Submarine
Beatles
1
9
9
I Couldn't Live Without Your Love
Petula Clark
2
16
10
Summertime
Billy Stewart
1
SEPTEMBER 3, 1966
LAST
THIS
WEEK
WEEK
TITLE
ARTIST
T10
#1
5
1
Sunshine Superman
Donavan
3
1
1
2
Summer In The City
Lovin' Spoonful
6
3
3
3
See You In September
Happenings
3
7
4
You Can't Hurry Love
Surpremes
2
8
5
Yellow Submarine
Beatles
2
2
6
Sunny
Bobby Heb
4
15
7
Land Of 1,000 Dances
Wilson Pickett
1
12
8
Working In The Coal Mine
Lee Dorsey
1
11
9
Blowin' In The Wind
Stevie Wonder
1
10
10
Summertime
Billy Stewart
2
SEPTEMBER 10, 1966
LAST
THIS
WEEK
WEEK
TITLE
ARTIST
T10
#1
4
1
You Can't Hurry Love
Surpremes
3
1
1
2
Sunshine Superman
Donavan
4
1
5
3
Yellow Submarine
Beatles
3
3
4
See You In September
Happenings
4
2
5
Summer In The City
Lovin' Spoonful
7
3
7
6
Land Of 1,000 Dances
Wilson Pickett
2
6
7
Sunny
Bobby Heb
5
8
8
Working In The Coal Mine
Lee Dorsey
2
18
9
Bus Stop
Hollies
1
16
10
Guantanamera
Sandpipers
1
SEPTEMBER 17, 1966
LAST
THIS
WEEK
WEEK
TITLE
ARTIST
T10
#1
1
1
You Can't Hurry Love
Surpremes
4
2
3
2
Yellow Submarine
Beatles
4
2
3
Sunshine Superman
Donavan
5
1
14
4
Cherish
Association
1
9
5
Bus Stop
Hollies
2
4
6
See You In September
Happenings
4
6
7
Land Of 1,000 Dances
Wilson Pickett
3
11
8
Wouldn't It Be Nice
Beach Boys
1
10
9
Guantanamera
Sandpipers
2
7
10
Sunny
Bobby Heb
6
SEPTEMBER 24, 1966
LAST
THIS
WEEK
WEEK
TITLE
ARTIST
T10
#1
4
1
Cherish
Association
2
1
1
2
You Can't Hurry Love
Surpremes
5
2
3
3
Sunshine Superman
Donavan
6
1
2
4
Yellow Submarine
Beatles
5
5
5
Bus Stop
Hollies
3
11
6
Beauty Is Only Skin Deep
Temptations
1
18
7
Black Is Black
Los Bravos
1
25
8
96 Tears
? And The Mysterians
1
8
9
Wouldn't It Be Nice
Beach Boys
2
26
10
Reach Out I'll Be There
Four Tops
1
Oct. 1, 1966
LAST
THIS
WEEK
WEEK
TITLE
ARTIST
T10
#1
1
1
Cherish
Association
3
2
2
2
You Can't Hurry Love
Surpremes
6
2
6
3
Beauty Is Only Skin Deep
Temptations
2
7
4
Black Is Black
Los Bravos
2
5
5
Bus Stop
Hollies
4
8
6
96 Tears
? And The Mysterians
2
10
7
Reach Out I'll Be There
Four Tops
2
4
8
Yellow Submarine
Beatles
6
3
9
Sunshine Superman
Donavan
7
1
14
10
Cherry, Cherry
Neil Diamond
1
Oct. 8, 1966
LAST
THIS
WEEK
WEEK
TITLE
ARTIST
T10
#1
1
1
Cherish
Association
4
3
7
2
Reach Out I'll Be There
Four Tops
3
6
3
96 Tears
? And The Mysterians
3
4
4
Black Is Black
Los Bravos
3
3
5
Beauty Is Only Skin Deep
Temptations
3
18
6
Last Train To Clarksville
Monkees
1
10
7
Cherry, Cherry
Neil Diamond
2
2
8
You Can't Hurry Love
Surpremes
7
2
15
9
Psychotic Reaction
Count Five
1
12
10
I've Got You Under My Skin
4 Seasons
1
Oct. 15, 1966
LAST
THIS
WEEK
WEEK
TITLE
ARTIST
T10
#1
2
1
Reach Out I'll Be There
Four Tops
4
1
1
2
Cherish
Association
5
3
3
3
96 Tears
? And The Mysterians
4
6
4
Last Train To Clarksville
Monkees
2
9
5
Psychotic Reaction
Count Five
2
7
6
Cherry, Cherry
Neil Diamond
3
14
7
Walk Away Renee
Left Banke
1
11
8
What Becomes Of The Brokenhearted
Jimmy Ruffin
1
10
9
I've Got You Under My Skin
4 Seasons
2
8
10
You Can't Hurry Love
Surpremes
8
2
Oct. 22, 1966
LAST
THIS
WEEK
WEEK
TITLE
ARTIST
T10
#1
1
1
Reach Out I'll Be There
Four Tops
5
2
3
2
96 Tears
? And The Mysterians
5
4
3
Last Train To Clarksville
Monkees
3
2
4
Cherish
Association
6
3
5
5
Psychotic Reaction
Count Five
3
7
6
Walk Away Renee
Left Banke
2
11
7
Poor Side Of Town
Johnny Rivers
1
8
8
What Becomes Of The Brokenhearted
Jimmy Ruffin
2
15
9
Dandy
Hermin's Hermits
1
14
10
See See Rider
Animals
1
Oct. 29, 1966
LAST
THIS
WEEK
WEEK
TITLE
ARTIST
T10
#1
2
1
96 Tears
? And The Mysterians
6
1
3
2
Last Train To Clarksville
Monkees
4
1
3
Reach Out I'll Be There
Four Tops
6
2
7
4
Poor Side Of Town
Johnny Rivers
2
6
5
Walk Away Renee
Left Banke
3
9
6
Dandy
Hermin's Hermits
2
8
7
What Becomes Of The Brokenhearted
Jimmy Ruffin
3
11
8
Hooray For Hazel
Tommy Roe
1
13
9
Have You Ever Seen Your Mother, Baby, Standing In The Shadow?
Rolling Stones
1
10
10
See See Rider
Animals
2
NOVEMBER 5, 1966
LAST
THIS
WEEK
WEEK
TITLE
ARTIST
T10
#1
2
1
Last Train To Clarksville
Monkees
5
1
1
2
96 Tears
? And The Mysterians
7
1
4
3
Poor Side Of Town
Johnny Rivers
3
3
4
Reach Out I'll Be There
Four Tops
7
2
6
5
Dandy
Hermin's Hermits
3
8
6
Hooray For Hazel
Tommy Roe
2
7
7
What Becomes Of The Brokenhearted
Jimmy Ruffin
3
11
8
If I Were A Carpenter
Bobby Darin
1
9
9
Have You Ever Seen Your Mother, Baby, Standing In The Shadow?
Rolling Stones
2
5
10
Walk Away Renee
Left Banke
4
NOVEMBER 12, 1966
LAST
THIS
WEEK
WEEK
TITLE
ARTIST
T10
#1
3
1
Poor Side Of Town
Johnny Rivers
4
1
1
2
Last Train To Clarksville
Monkees
6
1
2
3
96 Tears
? And The Mysterians
8
1
17
4
Good Vibrations
Beach Boys
1
5
5
Dandy
Hermin's Hermits
4
24
6
Winchester Cathderal
New Vaudville Band
1
27
7
You Keep Me Hanging On
Surpremes
1
8
8
If I Were A Carpenter
Bobby Darin
2
18
9
Devil With The Blue Dress On / Good Golly Miss Molly
Mitch Ryder & The Detroit Wheels
1
11
10
I'm Your Puppet
James & Bobby Purify
1
NOVEMBER 19, 1966
LAST
THIS
WEEK
WEEK
TITLE
ARTIST
T10
#1
7
1
You Keep Me Hanging On
Surpremes
2
1
4
2
Good Vibrations
Beach Boys
2
6
3
Winchester Cathderal
New Vaudville Band
2
2
4
Last Train To Clarksville
Monkees
7
1
1
5
Poor Side Of Town
Johnny Rivers
5
1
9
6
Devil With The Blue Dress On / Good Golly Miss Molly
Mitch Ryder & The Detroit Wheels
2
10
7
I'm Your Puppet
James & Bobby Purify
2
3
8
96 Tears
? And The Mysterians
9
1
8
9
If I Were A Carpenter
Bobby Darin
3
15
10
Rain On The Roof
Lovin' Spoonful
1
NOVEMBER 26, 1966
LAST
THIS
WEEK
WEEK
TITLE
ARTIST
T10
#1
1
1
You Keep Me Hanging On
Surpremes
3
2
2
2
Good Vibrations
Beach Boys
3
3
3
Winchester Cathderal
New Vaudville Band
3
6
4
Devil With The Blue Dress On / Good Golly Miss Molly
Mitch Ryder & The Detroit Wheels
3
5
5
Poor Side Of Town
Johnny Rivers
6
1
7
6
I'm Your Puppet
James & Bobby Purify
3
4
7
Last Train To Clarksville
Monkees
8
1
11
8
Lady Godiva
Peter & Gordon
1
24
9
Mellow Yellow
Donovan
1
12
10
Born Free
Roger Williams
1
Dec. 3, 1966
LAST
THIS
WEEK
WEEK
TITLE
ARTIST
T10
#1
3
1
Winchester Cathderal
New Vaudville Band
4
1
2
2
Good Vibrations
Beach Boys
4
1
3
You Keep Me Hanging On
Surpremes
4
2
4
4
Devil With The Blue Dress On / Good Golly Miss Molly
Mitch Ryder & The Detroit Wheels
4
9
5
Mellow Yellow
Donovan
2
6
6
I'm Your Puppet
James & Bobby Purify
4
8
7
Lady Godiva
Peter & Gordon
2
10
8
Born Free
Roger Williams
2
5
9
Poor Side Of Town
Johnny Rivers
7
1
7
10
Last Train To Clarksville
Monkees
9
1
Dec. 10, 1966
LAST
THIS
WEEK
WEEK
TITLE
ARTIST
T10
#1
2
1
Good Vibrations
Beach Boys
5
1
5
2
Mellow Yellow
Donovan
3
1
3
Winchester Cathderal
New Vaudville Band
5
1
4
4
Devil With The Blue Dress On / Good Golly Miss Molly
Mitch Ryder & The Detroit Wheels
5
3
5
You Keep Me Hanging On
Surpremes
5
2
7
6
Lady Godiva
Peter & Gordon
3
13
7
Stop Stop Stop
Hollies
1
8
8
Born Free
Roger Williams
3
12
9
I'm Ready For Love
Martha & The Vandellas
1
15
10
That's Life
Frank Sinatra
1
Dec. 17, 1966
LAST
THIS
WEEK
WEEK
TITLE
ARTIST
T10
#1
3
1
Winchester Cathderal
New Vaudville Band
6
2
2
2
Mellow Yellow
Donovan
4
1
3
Good Vibrations
Beach Boys
6
1
4
4
Devil With The Blue Dress On / Good Golly Miss Molly
Mitch Ryder & The Detroit Wheels
6
5
5
You Keep Me Hanging On
Surpremes
6
2
10
6
That's Life
Frank Sinatra
2
8
7
Born Free
Roger Williams
4
44
8
I'm A Believer
Monkees
1
16
9
Sugar Town
Nancy Sinatra
1
14
10
A Place In The Sun
Stevie Wonder
1
Dec. 24, 1966
LAST
THIS
WEEK
WEEK
TITLE
ARTIST
T10
#1
1
1
Winchester Cathderal
New Vaudville Band
7
3
2
2
Mellow Yellow
Donovan
5
8
3
I'm A Believer
Monkees
2
6
4
That's Life
Frank Sinatra
3
4
5
Devil With The Blue Dress On / Good Golly Miss Molly
Mitch Ryder & The Detroit Wheels
7
9
6
Sugar Town
Nancy Sinatra
2
30
7
Snoopy Vs. The Red Baron
Royal Guardsmen
1
3
8
Good Vibrations
Beach Boys
7
1
10
9
A Place In The Sun
Stevie Wonder
2
12
10
(I Know) I'm Losing You
Temptations
1
Dec. 31, 1966
LAST
THIS
WEEK
WEEK
TITLE
ARTIST
T10
#1
3
1
I'm A Believer
Monkees
3
1
7
2
Snoopy Vs. The Red Baron
Royal Guardsmen
2
1
3
Winchester Cathderal
New Vaudville Band
7
3
4
4
That's Life
Frank Sinatra
4
6
5
Sugar Town
Nancy Sinatra
3
2
6
Mellow Yellow
Donovan
6
14
7
Tell It Like It Is
Aaron Neville
1
10
8
(I Know) I'm Losing You
Temptations
2
9
9
A Place In The Sun
Stevie Wonder
3
27
10
Good Thing
Paul Revere & The Raiders
1
Go back to the top 100 songs of all time home page.
Back to Top…